In this sci-fi age, it would be an injustice to your projects if you still use traditional fonts. Therefore, you need space fonts, which will give futuristic, sharp, mysterious feels to your projects.
The idea of creating a space font was inspired by NASA's adoption of Futura font as their official typeface in the 1960s. Back then, Futura managed to grab NASA's attention with its clear geometric shape, sleek, easily consumable characteristics.
Later, preferences changed, and Helvetica got the position of Futura at NASA. But the trend of creating space-inspired fonts started taking off.
There are many fonts available online having 'Space' in their titles or a sci-fi-like vibe. So it is a bit hard to find an authentic, specific space font.
But don't worry, we have handpicked 9 best free space fonts for you among various free and premium space fonts. In this article, you will get a short review of each of them.
Usage of Space Font
Space fonts are usable in various types of projects. Common applications of space fonts are –
Theme-based works – Space or sci-fi documents, ebooks, presentations, videos, other technology projects, etc.
Graphic works – Web graphics, game graphics, infographics, etc.
Other creative works, like t-shirt designs, mugs, YouTube thumbnails, school projects, product designs, branding, mobile apps, collectibles, toy figurines, etc.
9 Best Free Space Fonts in 2022
Astron font (free for personal and commercial uses)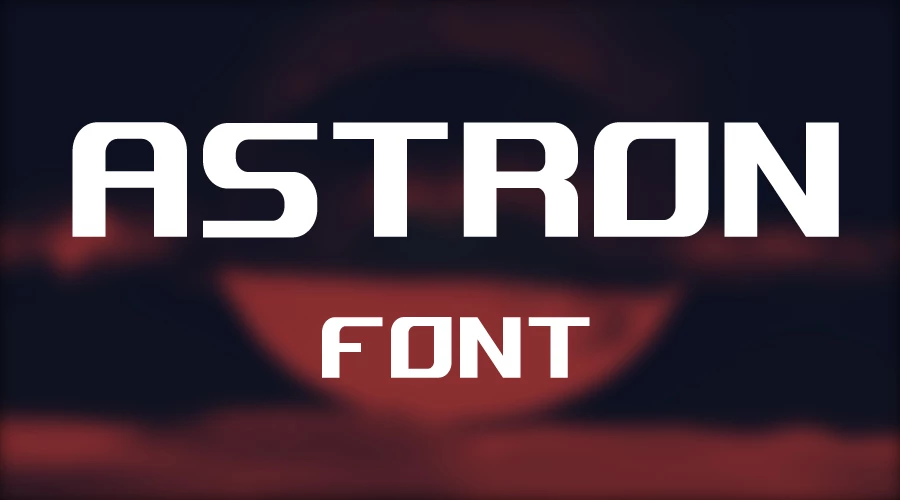 Another stunning Techno font that will give a sci-fi vibe to your projects. Astron font, a carefully crafted typeface, is highly inspired by texts found in science fiction works. Mason Mulcahy is the designer of this sans-serif font.
Usage – Various types of signs, cards, designs, posters, and websites.
Demonized (free for personal use)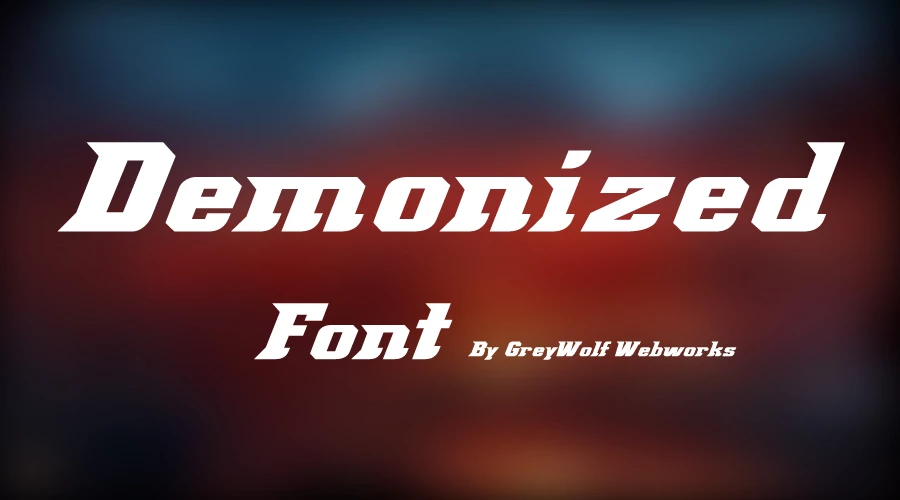 The typeface name may or may not give a 'demonic' feeling, and this sci-fi font will make your projects electrifying. Demonized font looks italic, and has uppercase and lowercase letters, as well as numbers and punctuation. And GreyWolf Webworks published this font.
Usage – Technical documents, game development, titles, movie posters, logos, etc.
Exodar and Exodus (free for personal use)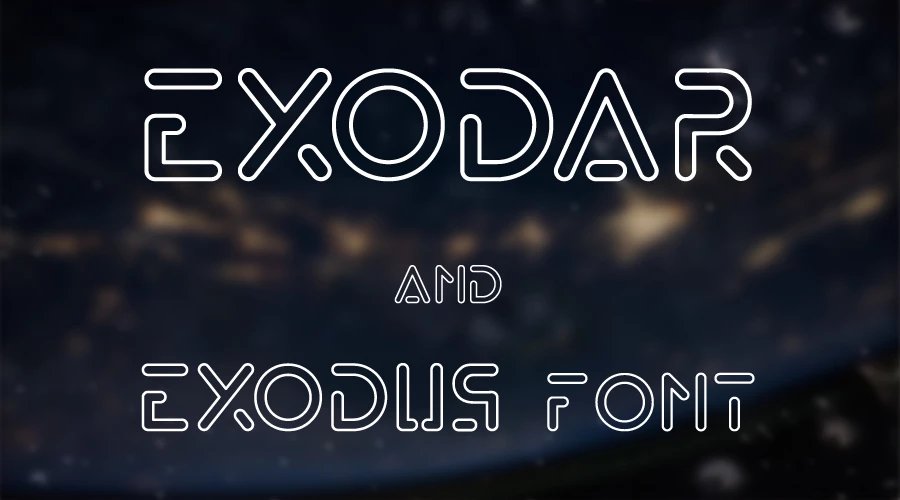 Though these two typefaces are different, we pair them together because of their almost similar names and designs. Compared to Exodar, Exodus looks more eye-catching, has more variations, but that doesn't make Exodar less attractive either. The designers of Exodar and Exodus fonts are respectively Rometheme and Andrew Herndon.
Usage – Advertisements, banners, business cards, various online and offline designs and graphics, etc.
Kidspace font (free for personal use)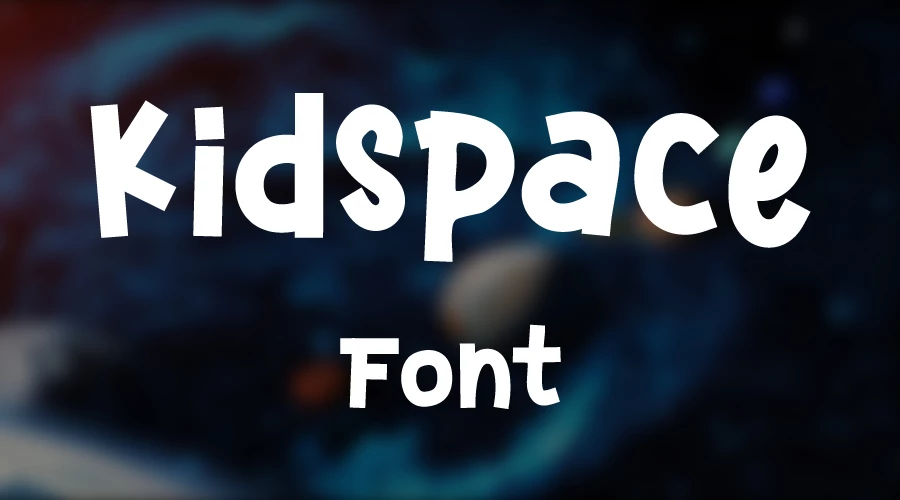 This font is mainly used for kid-friendly projects and other projects where you prefer a touch of fun and playfulness. If you have a kid, you can use this font to surprise your little one in various ways. Abdurrahman Hanif designed this cute font and published it under Monoco Type.
Usage – Wall designs, science projects for school, cartoons, etc.
Nasalization font (free for personal and commercial uses)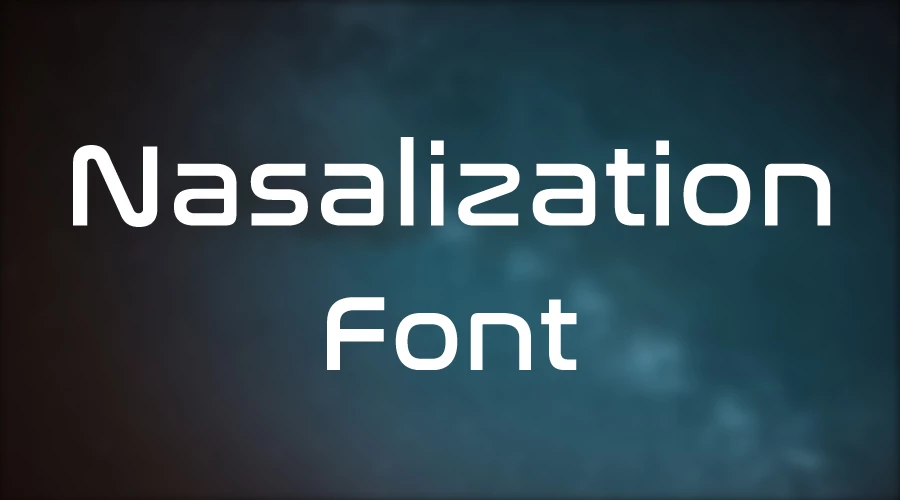 While watching old sci-fi or stellar movies, you might have noticed the font the actors used onscreen. Nasalization font looks similar to that. Ray Larabie designed and Typodermic Fonts released this font. Not only does the font include Latin-based languages but also it gives you design freedom.
Usage – Web graphics, game graphics, ebooks, posters, logos, etc.
Orbitronio font (free for personal and commercial uses)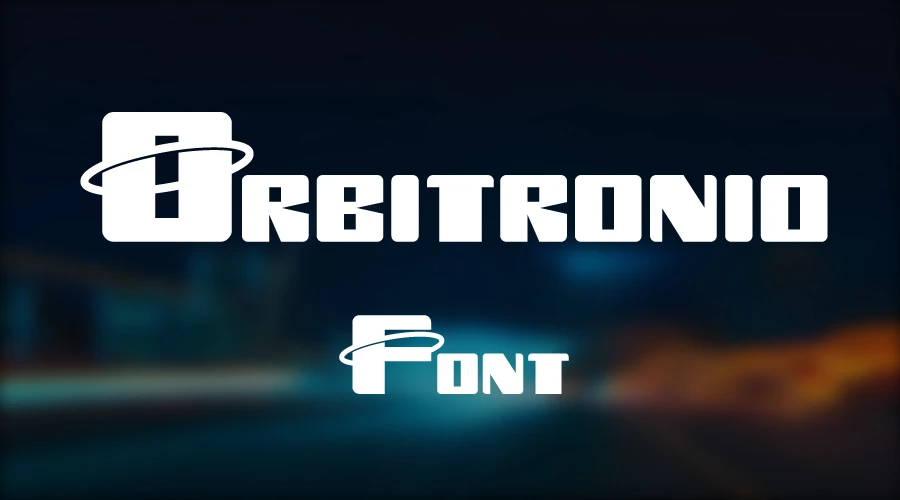 A cool font that really has the impression of space. The bold capital letters of the Orbitronio font look like Saturn, with a ring around each one of them. Etherbrian designed this amazing typeface.
Usage – PowerPoint projects, sci-fi projects, t-shirts, mugs, or in any creative project.
Potra font (free for personal and commercial uses)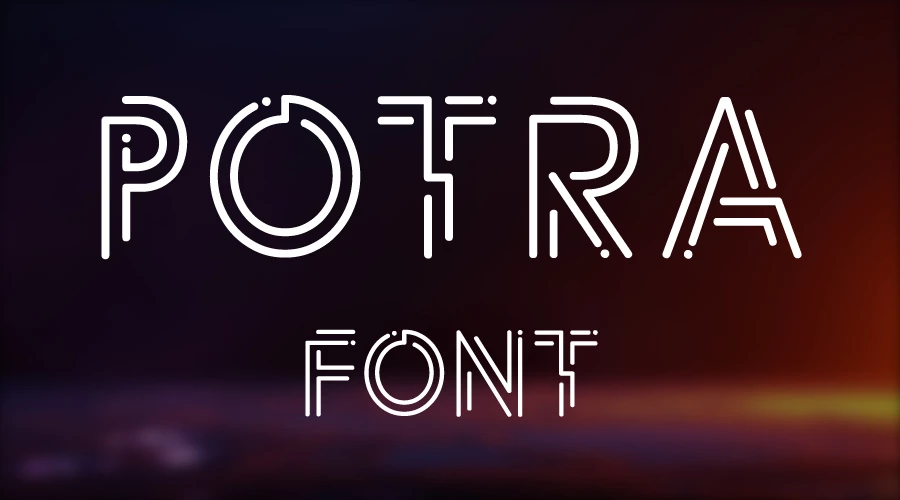 Potra font has characters that look unfinished yet unique. This futuristic typeface features all capital letters, symbols, and numerals designed by Alejo Bergmann. Also, this font is usable on both Mac and Windows.
Usage – Space-themed projects, and display-type projects including badges, banners, headlines, labels, t-shirts, etc.
Star Jedi (free for personal and commercial uses)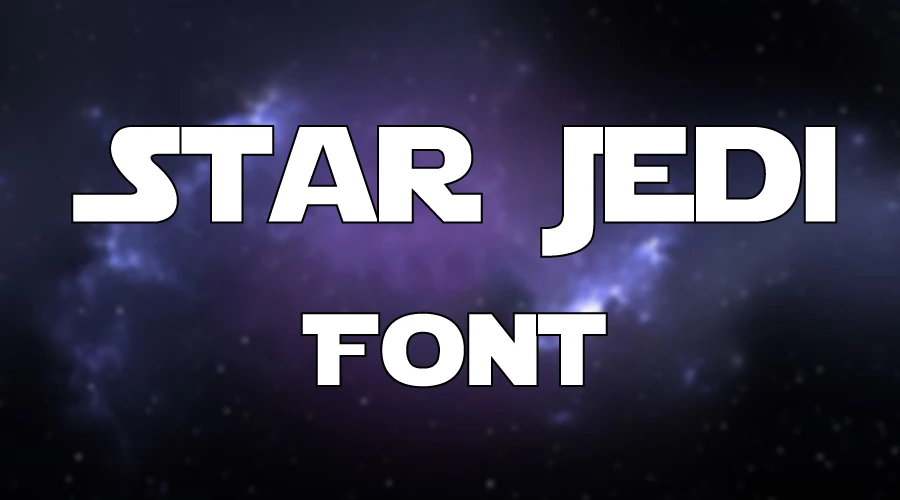 This font looks similar to the font found in the title of the Star Wars movie. There is another similar font named Starburst, which is a premium font. The Star Jedi font has only capital letters. Boba Fonts is the official presenter of this font.
Usage – Banners, book covers, logos, game development, etc.
Square Space font (free for personal use)
SquareSpace font features square-shaped letters. For any type of creative design, SquareSpace font is the one that you should never ignore. Inventype Studio font foundry designed this stunning font.
Usage – Flyers, social media posts, YouTube thumbnails, etc.
FAQs
What do you mean by space font? 
A space font is a font that is inspired by space. In other words, it gives an outer world-like or sci-fi vibe.  
What is the best space font? 
Voyager is considered the best space font in the font market. This font is a combination of modern and retro elements, includes alternate characters, supports multiple languages, etc. 
Is Voyager font free?  
Voyager font is free for personal use but needs to be bought for commercial use.  
Is the space font free or paid? 
Some space fonts are free, while paid space fonts require buying a license for professional designs.