The Papyrus font is one of the most recognizable and widely used fonts in modern design. With its unique characteristics and timeless appeal, it has been used in everything from hieroglyphics in ancient Egyptian type design to movie posters and advertising in modern times. In this comprehensive guide, we will explore the origins of the Papyrus font, its unique characteristics, and its impact on modern design.
Origins of the Papyrus Font
Chris Costello designed serif style the Papyrus font in 1982, when he was 23 years old and had just graduated from college. He created it while studying the Bible and was inspired by what he thought the written font would have looked like in biblical times in the Middle East. The font was created to mimic the hand-written style of hieroglyphics, and it was designed to be easily readable and legible. It took six months to create this font with ink and paper.
He hand-drew the font over a period of six months using a calligraphy pen and textured paper. Costello sold the rights to the font for $750, and it was released by Letraset, a British company that sold lettering vinyl sheets. It was published in 1983 by the company. The font became popular in the mid-90s when Letraset began licensing it for desktop use. Afterward, the font was reissued by the ITC (International Typeface Corporation) foundry. It was pre-installed in most Microsoft Office programs.
Unique Characteristics of the Papyrus Font
The font has a number of distinctive characteristics, including rough edges, irregular curves, and high horizontal strokes in the capital letters. It has been included in many Microsoft programs for Windows and macOS. However, it has gained infamy for its overuse in graphic design, usually in situations for which it was not intended.
It supports 56 languages and 387 characters, and it has only one style: Papyrus Regular. The font also has a slightly curved and slanted design, which gives it a handwritten feel. These characteristics make the Papyrus font stand out and give it a timeless appeal that has been popular for centuries.
Papyrus Font Generator
Did you know that you can easily create the iconic Papyrus font on your own? With a variety of programs such as Photoshop, Illustrator, GIMP, Paint, Word, and more, you can generate or recreate this font in no time. Check out our font preview generator below to see how your content will look. Whether you're using it for a fan project or incorporating the style into your own design work, this generator gives you access to a full range of alphabetic and numeric characters for unlimited usage. Capture a screenshot and use the preview on your social media platforms such as Snapchat, Facebook, and Messenger.
Font Preview Generator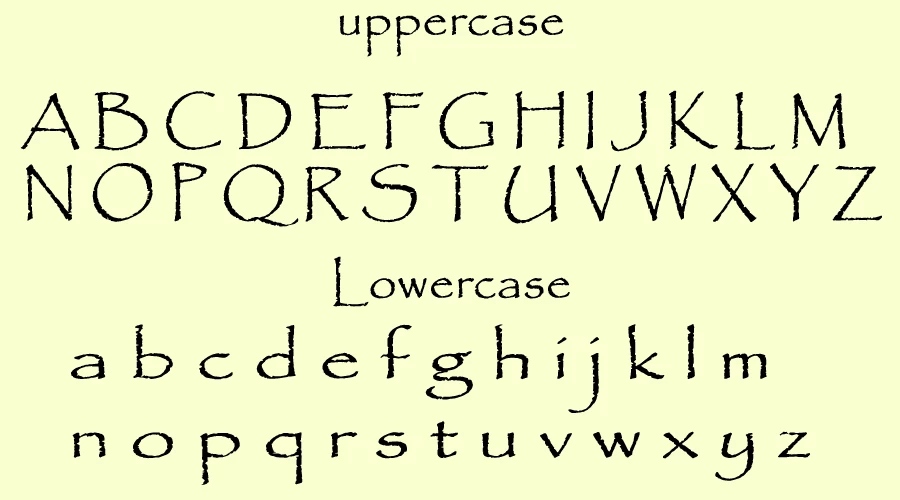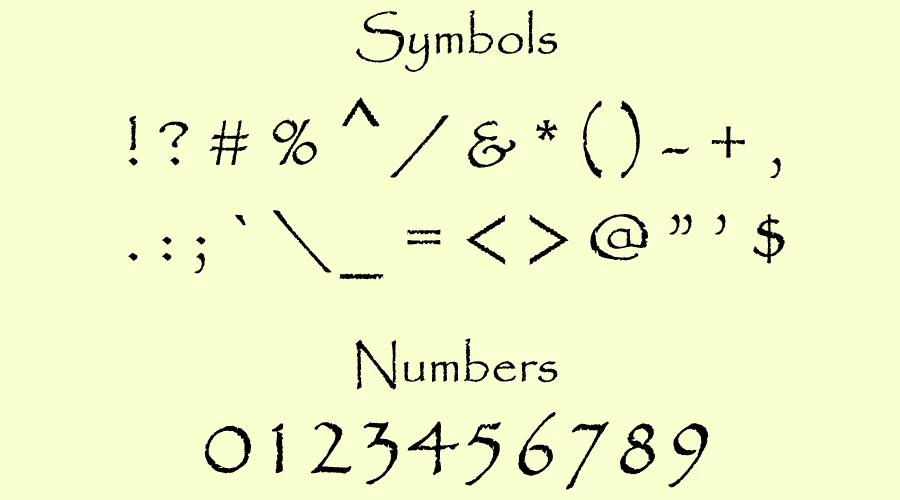 There is an alternative font, too, published by Elsner+Flake called Papyrus EF Alternatives (or Papyrus EF Regular), which provides a slight variation on Costello's font.
How does the Papyrus font influence modern design?
The Papyrus font has had a significant impact on modern design. Its unique characteristics and timeless appeal have made it a popular choice for movie posters, advertising, and packaging design. Many designers use the Papyrus font to create a more modern, futuristic feel. The font became very popular in memes. The font is also widely used in the publishing industry, and it can be found in many books, magazines, and newspapers. The font is also popular in the digital world, where it can be found on many websites and mobile apps.
However, the font is not without its weaknesses. The font is difficult to understand, and there are few options for changes in size or color. It also makes it hard to switch back and forth between editing text and looking at a preview to make the best design.
Why is Papyrus one of the world's most hated fonts?
Papyrus is considered one of the world's most hated fonts for a number of reasons. One of the main reasons is that it is often misused. The font was originally intended for use in specific types of design projects, but it has since been overused in a variety of contexts, such as bake sales, church brochures, and funeral home signs. This overuse has led to a perception of the font as being cheesy and kitschy, which has contributed to its negative reputation. Additionally, the font has been criticized for its lack of authenticity, as it is a vector-drawn font that is intended to look like it was written with a quill on ancient paper. This material dishonesty has also contributed to the font's negative reputation.
The font's use in the 2009 film Avatar and in Toby Fox's game Undertale also contributed to its negative reputation, with designers criticizing its use in the movie's poster and subtitles. The criticism towards the typeface is similar to that of Comic Sans.
Some designers have defended the font, citing its consistent letterforms and solid fundamentals.
Papyrus font and the Avatar movie
Many defend the use of the Papyrus font in the logo for the blockbuster movie Avatar. A former type snob initially found the font to be a poor choice, but upon further investigation found that it could potentially be the perfect font for the film. He believes that James Cameron's use of papyrus was an artistic choice that sends an important message about the potential downfall of civilization. He did some analysis of the typographic fundamentals of Papyrus and compared it to the more beloved Garamond and the widely hated Comic Sans.
The article argues that the main reason people hate papyrus is because it violates the principle of material honesty. It gives the appearance of being hand-calligraphed on papyrus, but it's simply a list of instructions that tell a computer how to draw it. The article suggests that the use of Papyrus in the Avatar logo is a commentary on how modern civilization is built on a false sense of history and heritage. He also mentions the possibility of creating a more materially honest version of Papyrus using OpenType contextual alternates, which have been available since 2001, but the film director did not bother to improve it.
The material dishonesty of Papyrus is a deftly crafted allegory for Avatar's message, which is about a military operation on the planet Pandora, where the humans infiltrate the culture of the native inhabitants and exploit their resources, ultimately destroying the planet. Papyrus is a warning that material dishonesty is everywhere and we must stop it.
How the Papyrus font is being used today
Despite its negative reputation, the Papyrus font is still widely used in modern design. It can be found in many different types of design projects, including logos, posters, brochures, websites, and even mobile apps. This is largely due to its timeless appeal as well as its unique characteristics that make it stand out from other fonts.
In addition to its use in design projects, the Papyrus font is also used in other types of media, including TV shows, movies, and video games. For example, it was used in the opening credits of the popular TV show Medium and in the video game Undertale.
Papyrus font in use
License Information
Remember this is a freeware font which means it is only for personal use. If you want to use this font for commercial purposes then buy its license.
Font Family
The Papyrus font has only one font in the family. But it has two variation:
Latin Std
Latin Extended Com
Get The Papyrus Font
Click on the download button below to download the font. You may only use it for your personal use. It cannot be used for commercial purposes without the permission of the author.
Information Table At a Glance
| | |
| --- | --- |
| Font Family Name | Papyrus |
| Classification | serif |
| Units Per Em | 2048 |
| Version String | Version 1.11 |
| Release Date | 1997 and Modified in 2002 |
| Copyright | Copyright © Esselte Corporation 1997. Portions Copyright Microsoft Corporation 1997. All rights reserved. |
| Trademark | Papyrus is a Trademark of Esselte Corporation. |
| Vendor ID | ITC |
| License | Free For Personal Use |
| Desginer | Chris Costello |
| Glyph | 255 |
| Characters | 242 |
| PostScript Name | Papyrus-Regular |
| Format | OpenType CFF and TrueType |
| Character Ranges | Latin 1 (English), US Roman and More |
Source: FontCreator
Some Similar Font
Parchment MF by Rick Mueller
ITC Tempus Sans
Film Cryptic
Yummy Cupcakes font
Myriad Tilt
The Future of Papyrus
With the rise of digital design, the use of the Papyrus font is likely to continue. As more and more people access the internet and use mobile devices, the demand for unique and eye-catching fonts will only continue to grow.
As a result, the Papyrus font is likely to remain a popular choice for designers in the future. While it may not be suitable for all types of design projects, it will continue to be a valuable tool for those who want to add a unique and timeless appeal to their work.
FAQs
Where will this font be the best place to use?
Ans: The best place for this font is in the Logo and banner design.
Is it a free font?
Ans: Yes, this is a free font, but for personal use only. For commercial use, you require a license.
Is there any free, similar font available to this one?
Ans: "Film Cryptic" font is the free similar font available to this font.
Conclusion
The Papyrus font is a widely used typeface that has stood the test of time. Despite its negative reputation, it remains a popular choice for designers and is used in a wide range of design projects. With its unique characteristics and timeless appeal, the Papyrus font is likely to remain a popular choice for designers in the future.
Overall, the Papyrus font is a great tool for designers who are looking to add a unique and timeless feel to their work. Whether you're designing a movie poster, a logo, or a website, the Papyrus font can be a valuable asset. However, it's important to use it in the right context and not overuse it.
Thank you for reading our article about the iconic Papyrus font. We hope you found the information provided to be helpful. Feel free to share your thoughts on the font in the comments section or reach out to us for any further assistance.
As a bonus, be sure to check out our other font offerings, such as Futura, Helvetica, and Times New Roman, for more design inspiration.
Thank You!