About the font
The Century Schoolbook font is a classic serif typeface, designed in 1917 by the famous American typeface designer Morris Fuller Benton, born on November 30, 1920. He was the acting chief type designer of ATF from 1900 to 1937. His significant contribution lies in metal typeface design.
An American foundry released the font. The century schoolbook font aimed to make the texts readable. This serif font has a version of 2.35 with a weight of 400 and 253 glyphs. The font also has 1000 units per EM with horizontal and scalability but offers no fixed width or kerning. The maximum advanced height of this font is 1200.
The Century Schoolbook font is available in two weights: regular and bold. Each weight has matching italics as well. Condensed and monospaced versions of this font are available too. The font also supports 72 languages, including Cyrillic, Latin, and Greek.
Usage
The Century Schoolbook font has a range of attractive and appealing characteristics. Some of these include its versatile and easy to use character set, its timeless appeal, and its wide variety of applications.
This font is perfect for any project that needs an elegant, professional look. Its characters are well-proportioned and easy to read, making it a great choice for any type of project. Such as: logo design, digital works, banner, image, flyers, cards, magazine, journal, newspaper, etc.
Font view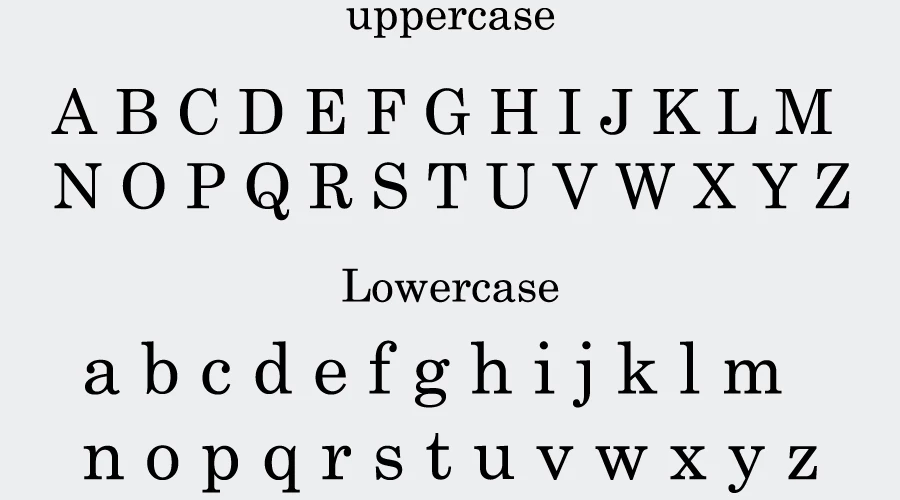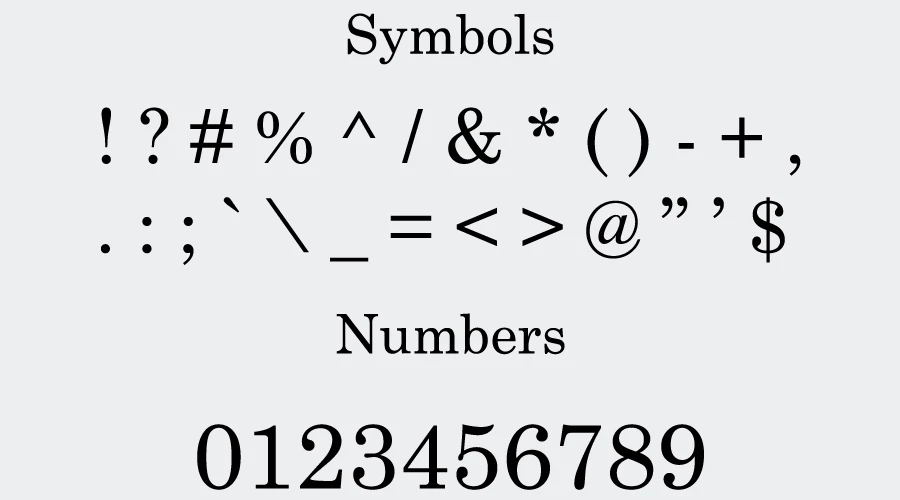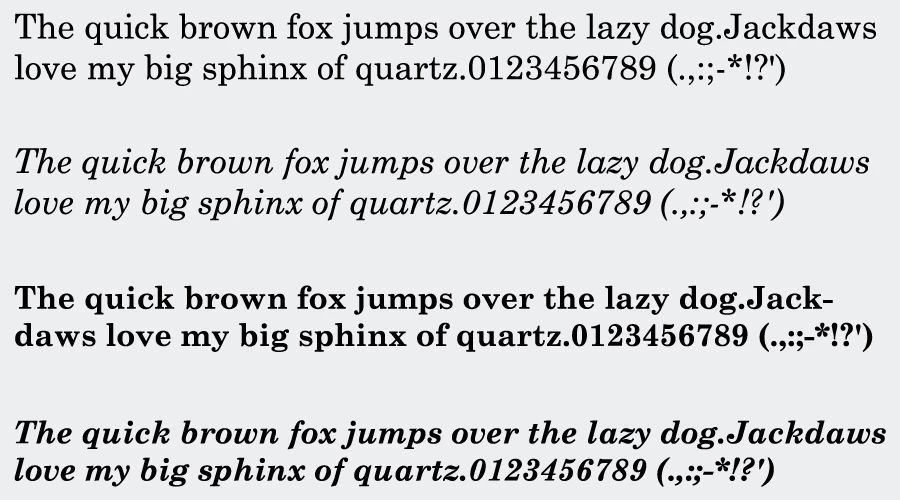 Font Information
Similar Fonts
Century PS Pro
SchoolBook
Worldwide
URW Antiqua
Century Gothic
Marion
Century Modern
Schotis
Font Family
Century Schoolbook Std Bold Condensed
Century Schoolbook Std Monospaced
Century Schoolbook Std Roman
Century Schoolbook Std Italic
Century Schoolbook Std Bold
Century Schoolbook Std Bold Italic
Font Pairing
Century Schoolbook + Franklin Gothic
Century Schoolbook + Futura
Century Schoolbook + Sailec
Century Schoolbook + Proxima Nova
Supported Languages
English, Greek, Greenlandic, Guarani, Haitian Creole, Hausa, Hawaiian, Hiligaynon, Hill Mari, Hmong, Hopi, Hungarian, Ibanag, Icelandic, Iloko (Ilokano), Indonesian, Interglossa (Glosa), Interlingua, Irish (Gaelic), Istro-Romanian, Italian, Jèrriais, Kabardian, Kalmyk (Cyrillic), Oromo, Ossetian, Pangasinan, Papiamento, Piedmontese, Polish, Portuguese, Potawatomi, Quechua, Rhaeto-Romance, Romanian, Romansh (Rumantsch), Rotokas, Russian, Rusyn, Sami (Inari), Sami (Lule), Sami (Northern), Samoan, Sardinian (Sardu), Scots (Gaelic), Serbian (Cyrillic), Serbian (Latin), Seychellois Creole (Seselwa), Shona, Sicilian,Low Saxon, Luxembourgian, Macedonian, Malagasy, Malay (Latinized), Maltese, Northern Sotho (Pedi), Norwegian, Occitan, Cebuano, Chamorro, Chechen, Cheyenne, Chichewa (Nyanja), Chuvash, Cimbrian, Corsican, Croatian, Cyrillic, Czech, Danish, Dungan, Dutch, English, Esperanto, Estonian, Evenki (Cyrillic), Faroese, Fijian, Finnish, French, Slovak, Abkhaz, Afrikaans, Albanian, Alsatian, Aragonese, Arapaho, Aromanian, Arrernte, Asturian, Aymara, Azerbaijani (Cyrillic), Bashkir, Basque, Belarusian, Belarusian (Lacinka), Bislama, Bosnian, Breton, Bulgarian, Buryat (Cyrillic), Catalan, Karachay (Cyrillic), Kashubian, Kazakh (Cyrillic), Khakas, Khalkha, Khanty, Kildin Sami, Komi-Permyak, Kurdish, Kurdish (Kurmanji), Kyrgyz (Cyrillic), Ladin, Latvian, Lithuanian, Lojban, Lombard, French Creole (Saint Lucia), Frisian, Friulian, Galician, Genoese, German, Gilbertese (Kiribati), Manx, Maori, Meadow Mari, Megleno-Romanian, Míkmaq, Mohawk, Moldovan, Nahuatl, Nenets, Norfolk/Pitcairnese, Slovenian (Slovene), Somali, Southern Ndebele, Southern Sotho (Sesotho), Spanish, Swahili, Swati/Swazi, Swedish, Tagalog (Filipino/Pilipino), Tahitian, Tajik, Tatar (Cyrillic), Tausug, Tetum (Tetun), Tok Pisin, Tongan (Faka-Tonga), Tswana, Turkmen, Turkmen (Cyrillic), Turkmen (Latinized), Tuvaluan, Tuvin, Udmurt, Ukrainian, Ulithian, Uyghur (Cyrillic), Uyghur (Latinized), Uzbek (Cyrillic), Veps, Vietnamese, Volapük, Votic (Cyrillic), Votic (Latinized), Walloon, Warlpiri, Welsh, Xhosa, Yakut/Sakha, Yapese, and Zulu.
License Information
For commercial use of this font you must obtain the license by purchasing. However, you can use it free for personal projects.
Download
You can download the font below for your personal projects.
FAQs
What kind of font is this?
Ans: The Century Schoolbook font is a classic serif typeface, designed in 1917.
Who is the designer of this font?
Ans: American typeface designer Morris Fuller Benton is the designer of this font.
Is it possible to download it for use on a PC or Mac?
Ans: Yes, you can safely download The Century schoolbook Font on your PC and MAC.
What if I want to use this on an online platform?
Ans: This font can be used on any online platform with commercial license.
Is this font free to download and use?
Ans: Yes, for personal purpose using this font is free. However, for commercial usage you've to purchase the font.
Is this font compatible with the web?
Ans: To use the font as a web font, you must purchase it from the original license holder.
Are there any other free fonts like this?
Ans: As a free alternative, you could use "Marion."