Looking for a font that looks like it's dripping with blood? Are you a fan of gore and violence in movies? If so, you might be interested in using blood fonts in your next project.
Blood fonts can add an eerie and suspenseful feeling to any text. From gory to gruesome, these fonts will surely bring a touch of horror to your designs. So whether you're working on a Halloween project or want to add a bit of fright to your work, these fonts are just right for you. They are suitable for creating Halloween invitations, spooky flyers, horror movies, games, and other projects that require a spooky touch. And they can also use them for more serious purposes, such as creating headers for news stories about crime or accidents.
If you're looking for the most attractive blood fonts, you've come to the right place. This article will showcase some of the best free blood fonts you can download and use in your next project.
So without further ado, let's look at the best free blood fonts you can use in your next project.
Best Blood Font You Can Use
Bloody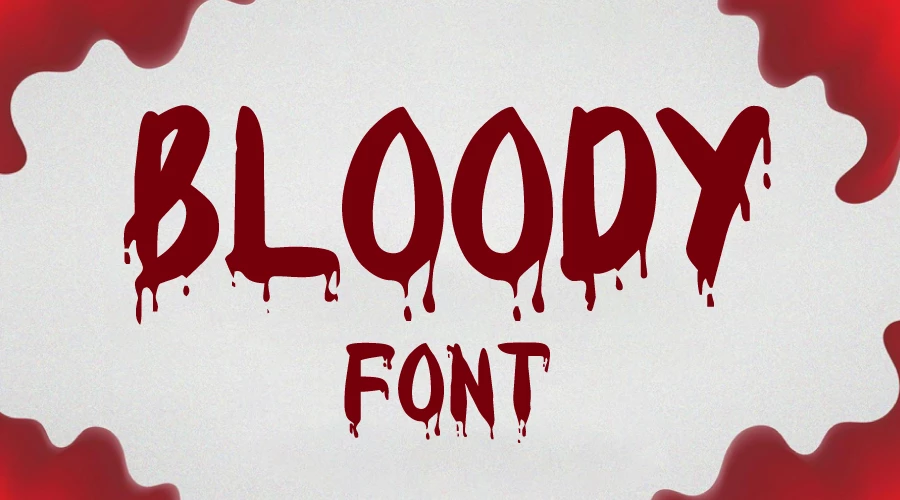 Bloody is a popular horror dripping blood font by James Fordyce, published in 2005. You can use the free font on your personal and professional projects. The font has 106 glyphs and a scary look. Don't hesitate to get in touch with j4dice@aol.com for any queries.
Blood Script Italic Personal Us Font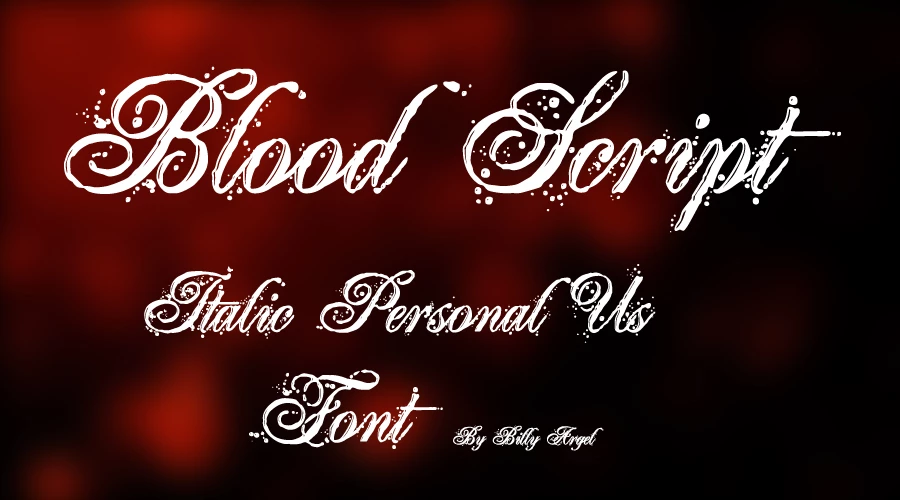 It is another bloody font by renowned designer Billy Argel, who published it in 2021. It's a kind of graffiti-type modern calligraphy font with many alternative styles. This blood script font is perfect for all your logo designs. It has many different styles and can be used in various applications like photography, invitations, or watermarks; it's also great as a personal use-only typeface. For commercial use, please get in touch with https://billyargel.com/contact-us/.
FIZZYBLOOD Font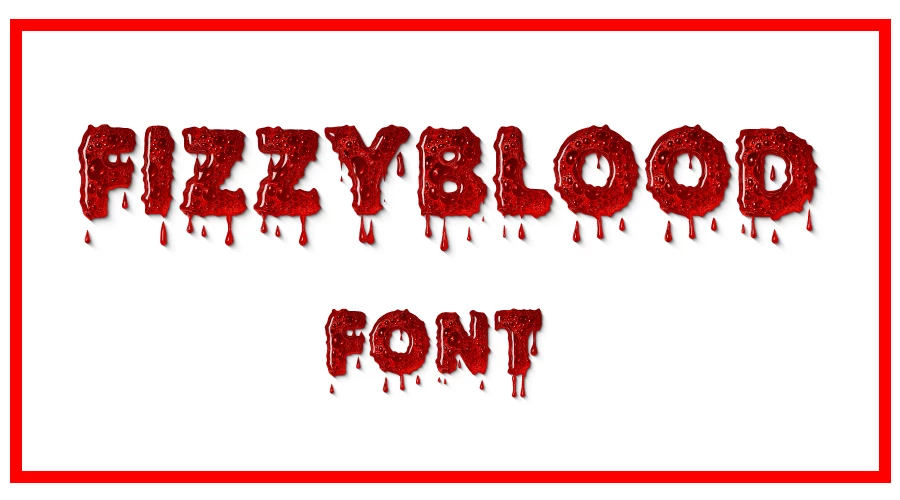 Another blood-dripping font by Billy Argel is named FIZZYBLOOD Font, published in 2022. It is a partially free font (free for personal use only). It has two versions: one is bold, and the other is bold italic. It supports the OpenType format with 41 glyphs and 74 characters. For commercial use, contact the owner.
Bloody Terror Font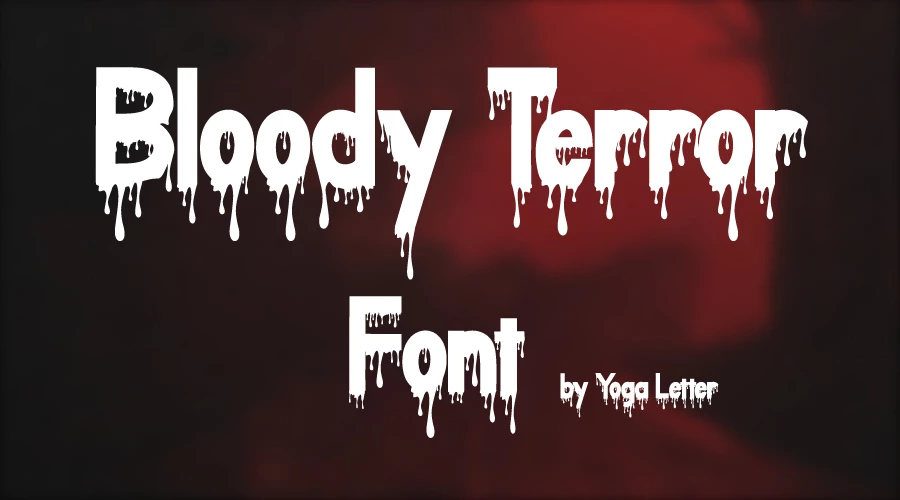 Bloody Terror Font is a decorative display font that seems like blood is dripping from it. It was designed by Yoga Letter in 2022. Embrace the decorating spirit of Halloween with this font that features dripping letters and uppercase and lowercase characters. Use it on your Halloween cards or invitations for a more horror-inspired look! It is equipped with standard English and multiple international languages like French.
Bloodstain Font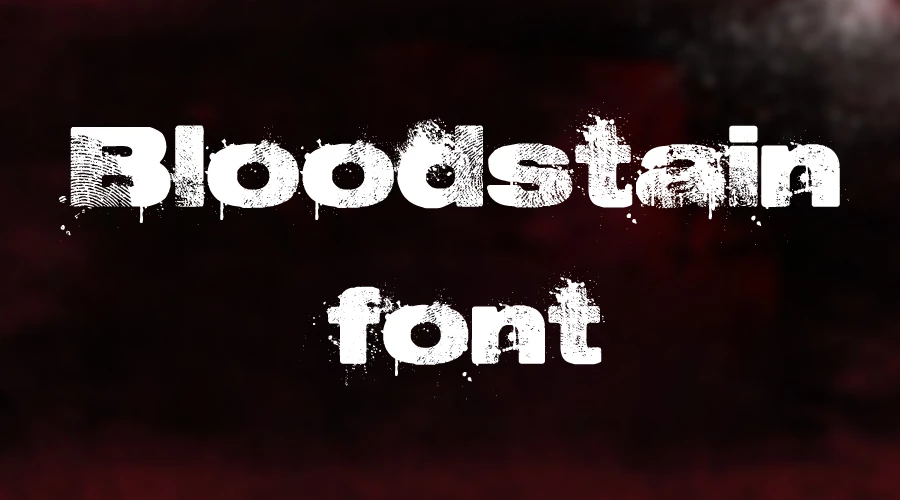 The Bloodstain Font is a blood font designed by the famous font designer Billy Argel. From the name, you can see what font you are looking at. The font has a blood stain and fingerprint design to it. It has 127 glyphs and 139 characters with TrueType support. This is a partial (and free for personal use only) font. This font is suitable for any project that needs an edgy, bloodthirsty look. This family has one style; you can download it onto your computer or use it on websites with no issue! Make sure to check out who licensed this product before using it.
Blood Feast SW Font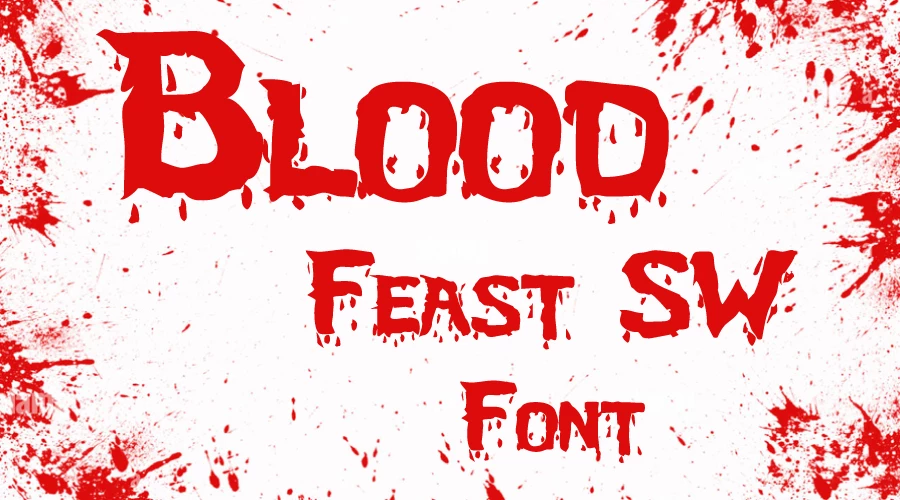 The Blood Feast font is a free but incomplete version of the typeface. It's been inspired by old-school gore films from the 60s. Brain Eaters Font Co. (http://www.braineaters.com/) designed this shareware font. If you pay for it, you will get the complete version with punctuation, numbers, lowercase, and correct vowels.
Bloodytronic Font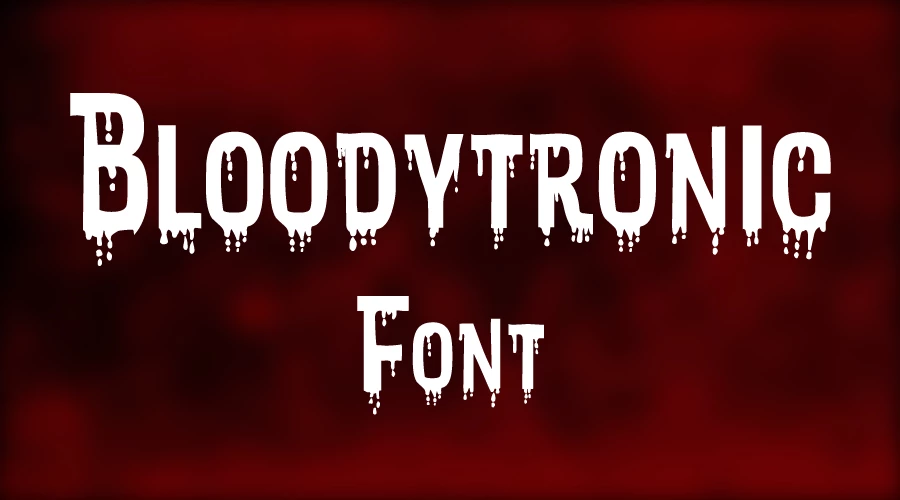 Brain Eaters Font Company created another blood font, Bloodytronic Font.
Blood Bold Font Family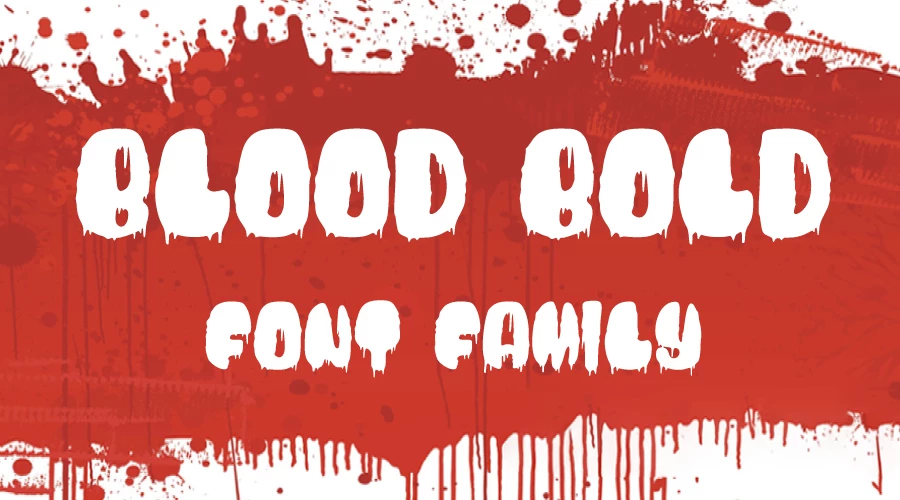 The Blood Bold Font Family is a display font developed by Stringlabs. For casual purposes, especially for Halloween events involving children, this display font is suitable for a playful style and can also be used personally. Please contact us at stringlabscreative@gmail.com if you require a custom or corporate license.
Slime and Blood Font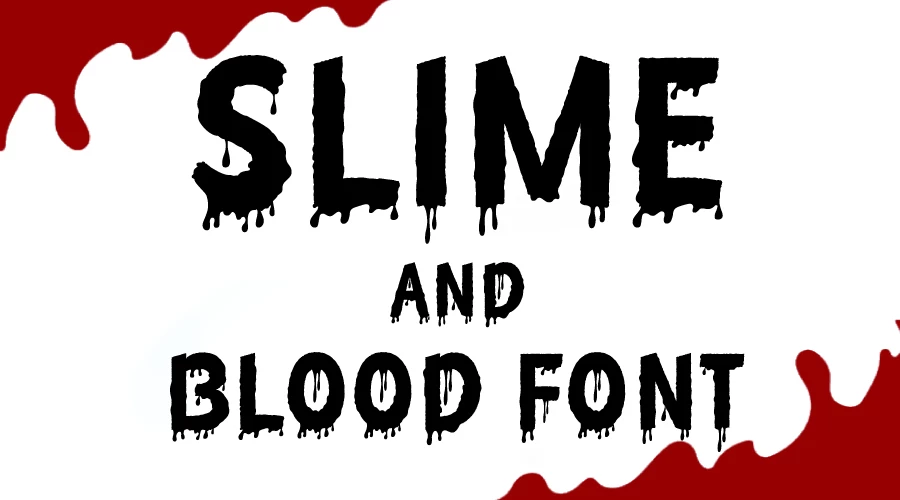 Slime and Blood font is perfect for all your spooky projects, but it also has an extra appeal when used outside of the scary season. You can create impressive dripping text effects that will make even more fantastic use out this great typeface throughout any year!
Bloody Ichor Font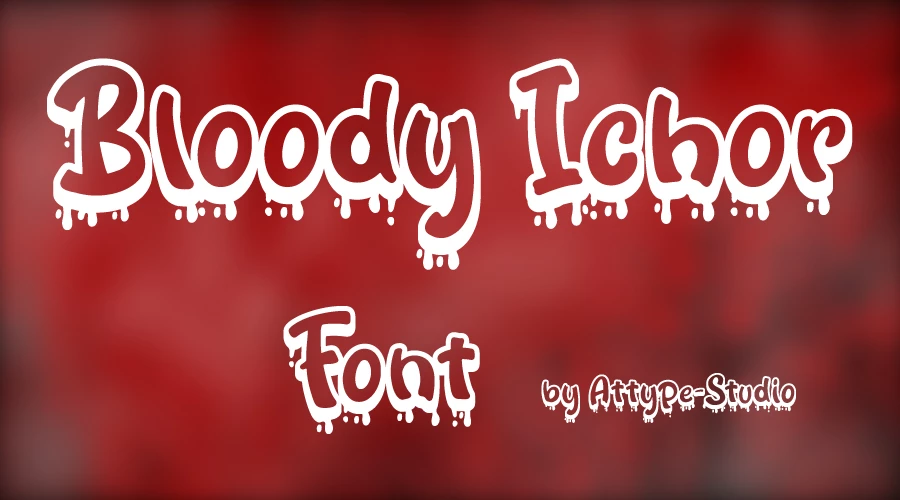 The Bloody Ichor Font is a free font made by Attype-Studio. It's a light and fun display dripping in blood for Halloween layered display font. The Bloody Ichor is a perfect addition to any Halloween promotion, branding, or logo design. Use it on your invitations and stationery for an authentic feel that will make you stand out from the rest of those boring senders!
So there you have it, the best free blood font that you can use in your next project. Choose the font that best suits your needs and add a touch of horror to your next project.
Thanks!