About the font
The Moana font was designed for the movie. It is a decorative fancy font. The film is a 2016 3D computer animated musical adventure produced by Disney Pictures.
The story revolves around the ambitious daughter of the manager of a Polynesian group. The font used in the title of this film used to be the Moana font. This font is designed by Ioanna Ladopoulou (JoannaVu) which was featured in this movie title is called Moana Font. It is a decorative font with a fancy look.
This font doesn't have any numbers in it. Only the uppercase letters are there. This font style has the right balance of salty and sweet. The hand-lettering style of this font is casual, like swimming in the ocean!
However, this font is specially designed for headings and places where the text needs to be highlighted. This typeface is available in paid and free versions. In addition, all the features are also available in the free version as well.
Usage
Moana font is ideal for Logos. You can use this font on any logo because it gives clean and elegant vibes.
As a handwritten font it is also suitable for other products like customized mugs, shirts, frames etc. However, This font can be used for websites, designs, logos, posters, ads, banners, official work, university work, etc. You can center this font in various ways.
Font view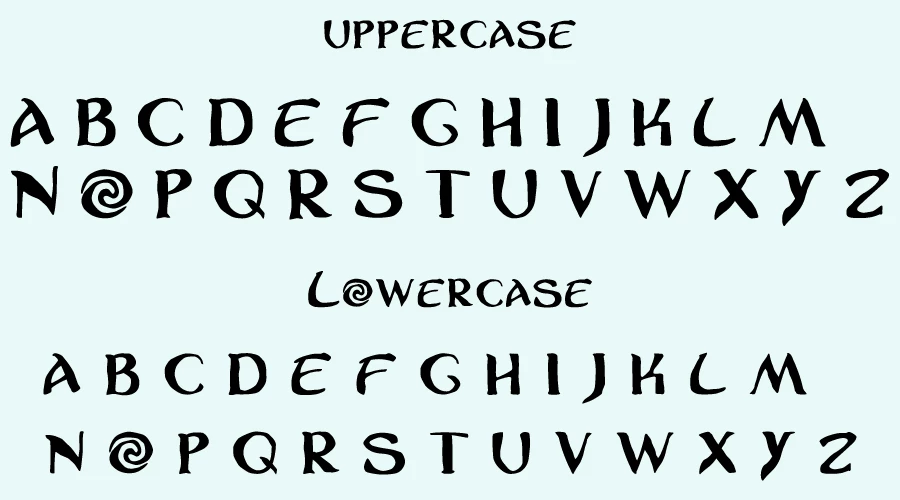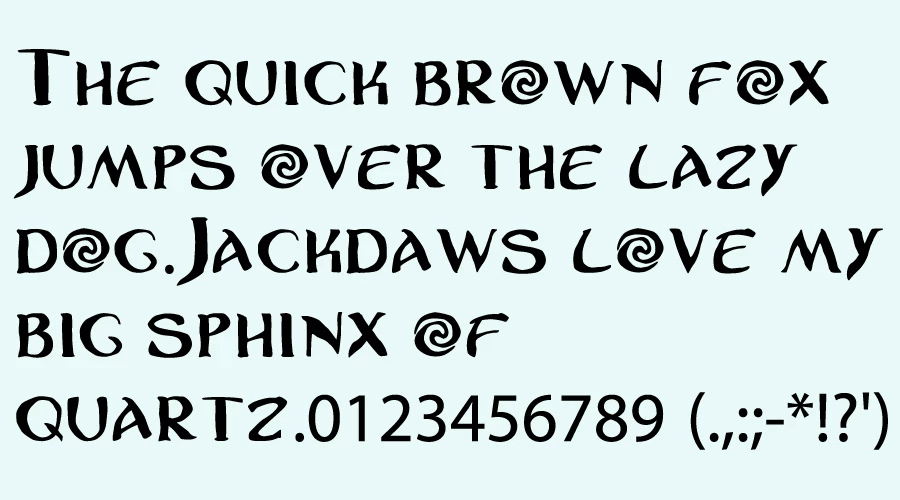 Font information
Similar Fonts
Caribbean
Aladdin Font
Avengers Font
Alice in Wonderland font
License Information
For commercial use of this font you must obtain the license by purchasing. However, you can use it free for personal projects.
Download
You can download the font below for your personal projects.
Supported Language
The font has multi lingual support, such as: Afrikaans, Albanian, Alsatian, Aragonese, Arapaho, Aromanian, Arrernte, Asturian, Aymara, Basque, Belarusian, Belarusian (Lacinka), Bislama, Bosnian, Breton, Bulgarian, Catalan, Cebuano, Chamorro, Cheyenne, Chichewa (Nyanja), Cimbrian, Corsican, Croatian, Cyrillic, Czech, Danish, Dutch, English, Esperanto, Estonian, Faroese, Fijian, Finnish, French, French Creole (Saint Lucia), Frisian, Friulian, Galician, Genoese, German, Gilbertese (Kiribati), Greenlandic, Haitian Creole, Hawaiian, Hiligaynon, Hmong, Hopi, Hungarian, Ibanag, Icelandic, Iloko (Ilokano), Indonesian, Interglossa (Glosa), Interlingua, Irish (Gaelic), Istro-Romanian, Italian, Jèrriais, Karachay (Cyrillic), Kashubian, Kurdish (Kurmanji), Ladin, Latvian, Lithuanian, Lojban, Lombard, Low Saxon, Luxembourgian, Malagasy, Malay (Latinized), Maltese, Manx, Maori, Megleno-Romanian, Mohawk, etc.
FAQs
What kind of font is this?
Ans: The Moana font was designed for the movie. It is a decorative fancy font.
Who designed the font?
Ans:  This font is designed by Ioanna Ladopoulou (JoannaVu).
Is it possible to download it for use on a PC or Mac?
Ans: Yes, you can safely download The Moana font on your PC and MAC.
How can it be used most effectively?
Ans: It can be used effectively on text based projects.
What if I want to use this on an online platform?
Ans: This font can be used on any online platform. However, read the license details beforehand.
Is this font free to download and use?
Ans: Yes, for personal purpose using this font is free. You can use it for commercial as well but it is recommended to read the license information carefully.
Is this font compatible with the web?
Ans: You can use, but it is recommended to contact the original license holder.
Are there any other free fonts like this?
Ans: As a free alternative, you could use "Caribbean."