Today we are excited to learn about the Disney Font. Do you know what font is used in the Disney logo? Unfortunately, the answer is not that simple. Because the Walt Disney Company has many sister concern companies, brands, and products, all with different names and logos, some of them are:
Walt Disney Pictures
Walt Disney Animation Studios
Disney Channel
Walt Disney Parks and Resorts
Disney+
DisneyNow
Walt Disney Records
It had several logos for its products and brands from 1985 to 2022. From 1985 to 2006, the Walt Disney Company's corporate logos were mostly similar. But the words "Walt" and "Disney" are primarily similar in their product logos. Specifically, the word "Disney" appears in many logos, and they all share the same look. So it became their flagship name too.
So, if you need to know the exact font used in the original Walt Disney logo, the lettering is similar to the Walt Disney Script Font. But the updated Disney logo for 2022 looks like the Walt Disney Script Font's updated version, the New Waltograph Font, which came out in 2004.
List of Similar Disney Fonts
We have listed some fonts that are similar to or very close to the lettering of the Disney Logo.
Walt Disney Script Font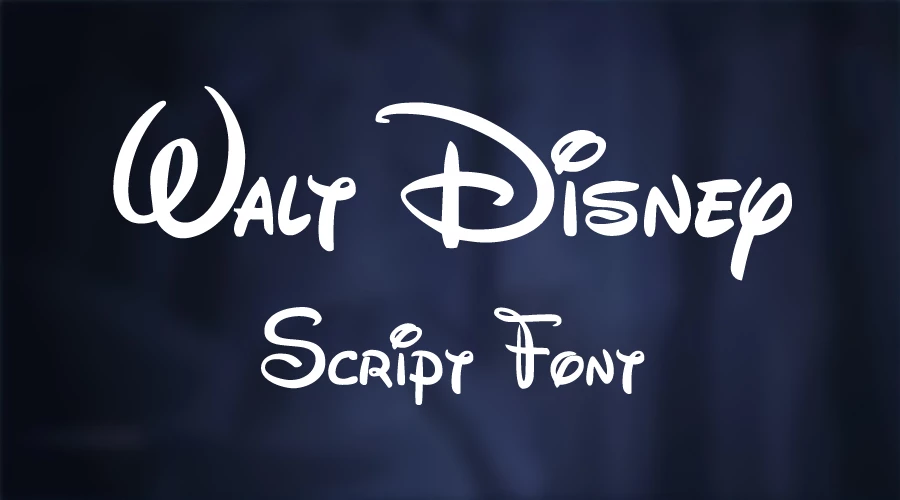 The Walt Disney Script is a True-Type font with a regular style designed by Robert Johnson. It is very similar to the logo of the Walt Disney Company. Later, the Font was updated and renamed the New Waltograph Font.
Waltograph Font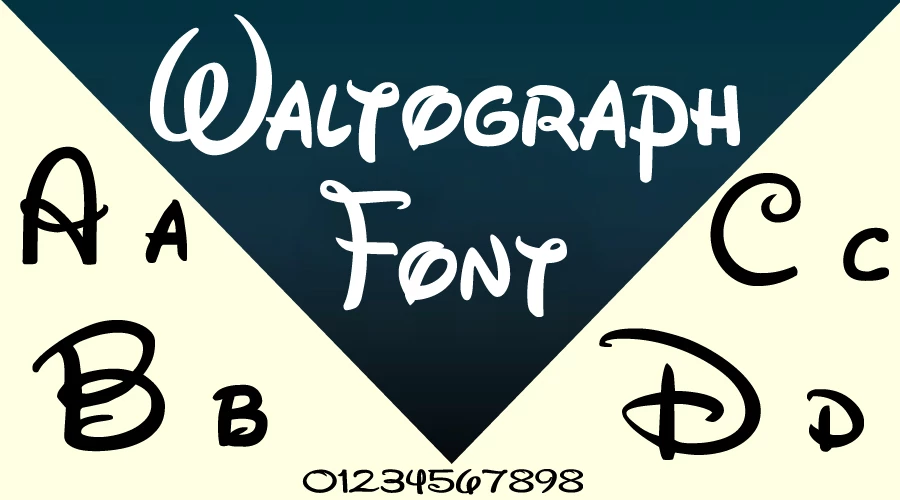 Waltograph is a font inspired by the classic Walt Disney logos designed in 2006. It was based on the original Walt Disney Script Font. The Font includes several variations, including regular, italic, and bold. Waltograph is available in both uppercase and lowercase letters.
New Waltograph Font by 538Fonts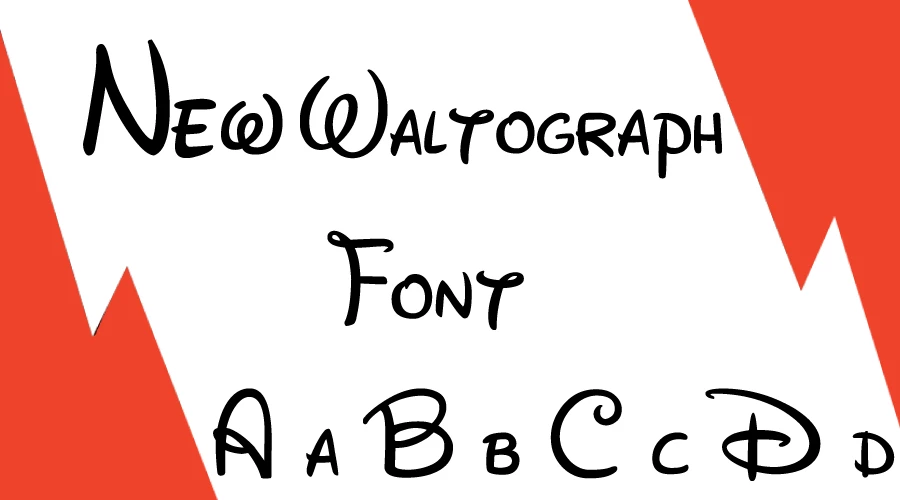 The New Waltograph UI font is for fans of Disney. This is the redrawn version of the Waltograph Font. It was based on the updated Walt Disney Pictures logo.
Walter Font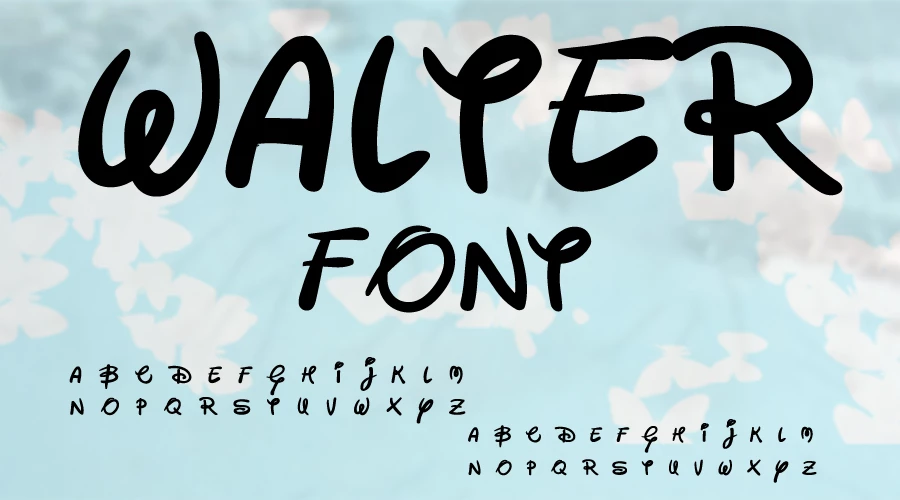 It is another Disney logo-inspired font designed by Fontomen and published in 2007. It's a TrueType font with 34 glyphs and 62 characters.
Dan's Disney Font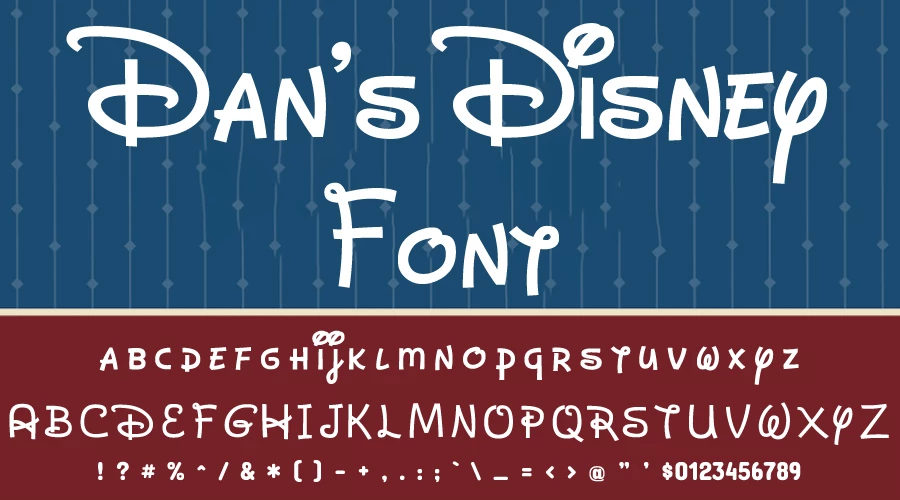 Dan's Disney Font is another Disney logotype designed by 538Fonts. It has two styles and supports the TrueType format.
Descendants Font by NubeFonts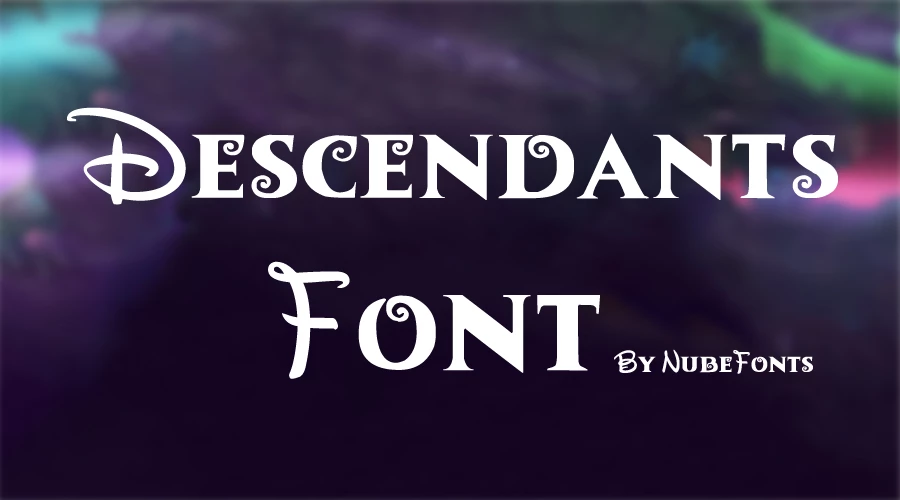 This Descendants Font "D" is similar to the Disney logotype designed by NubeFonts. It supports TrueType with 53 glyphs and 242 characters.
Descendants Font by FZ Fonts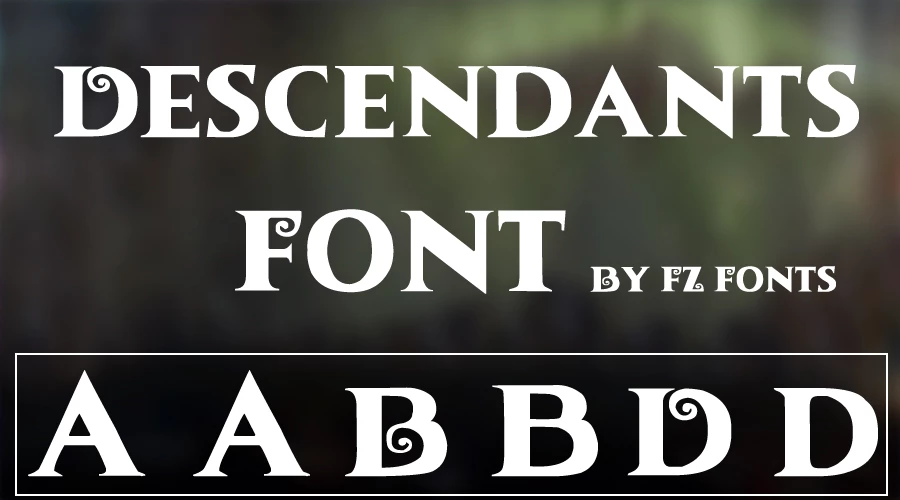 It's another font like the previous Descendants Font, but the only difference is in other characters. FZ Fonts designed this Descendants Font. The font has an identical "D," similar to the Disney logotype "D" character.
Note: You can check out many Disney fonts available on our site.
You can also learn more about typography and its classification.
Please do not hesitate to contact us.
Thanks!