About the font
The Waltograph font is also known as the Disney font. It is a serif script font designed by Florida-based designer Justin Callaghan, who also created different versions of this font. He's responsible for digitization, design, and font development.
The Waltograph is an improvisation of the corporate logo of the Walt Disney Company. In other words, it was a stylized version of Walt Disney's signature. The Walt Disney Script came out in 2000 and had constant updates until 2004. Later, it was named Waltograph.
The Waltograph font is an original typeface based on a logo that tries to capture the feel of the well-known Walt Disney logotype.
The font has 136 unique glyphs, 229 units per em, and 213 characters. Additionally, the font has a broad Unicode letter reach.
Private Use Area (11),
Latin Extended-A (8),
Space Modifier Letters (2),
Greek and Coptic (1),
General Punctuation (15),
Basic Latin (93),
Latin Extended-B (1)
Latin-1 Supplement (96),
Currency Symbols (1),
Letterlike Symbols (1),
and Mathematical Operators (1).
It comes in two styles: Waltograph Regular and Waltograph Ui Bold.
OpenType version 4.200; PS 004.002; and Core 1.0.34 were released on August 27, 2004. It includes a new title which was formerly known as Walt Disney Script. In addition to the new license, some new ligatures, spacing, alternates, and added kerning.
They also added the interface for the autograph font to be read at small sizes and on computer screens.
The spacing of the fonts, especially the lowercase "i" and "j," has presented a spacing challenge because of the vast dots. Additionally, they are well-spaced and match other lowercase characters well.
In OpenType-aware applications, you can activate ligatures by typing the letter combinations.
However, the free version offers all uppercase and lowercase letters and some special characters. And the font's license falls under the Creative Commons Attribution-Noncommercial-ShareAlike License (CC BY-NC-SA).
Usage
This logo-based typeface has been used by the international Mass media company for over a long period of time. It has proved to be efficient and popular with its users. The waltograph is versatile and can be used in a variety of contexts, making it ideal for use in printed media for its legibility and its consistent use in various platforms, such as print, television, and the internet. The typeface has been designed to be simple yet stylish, making it perfect for a company with a global reach.
Font View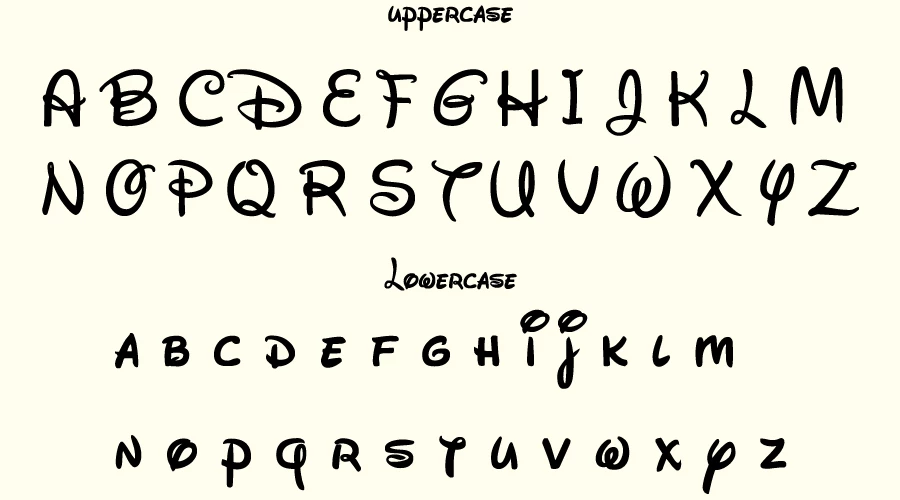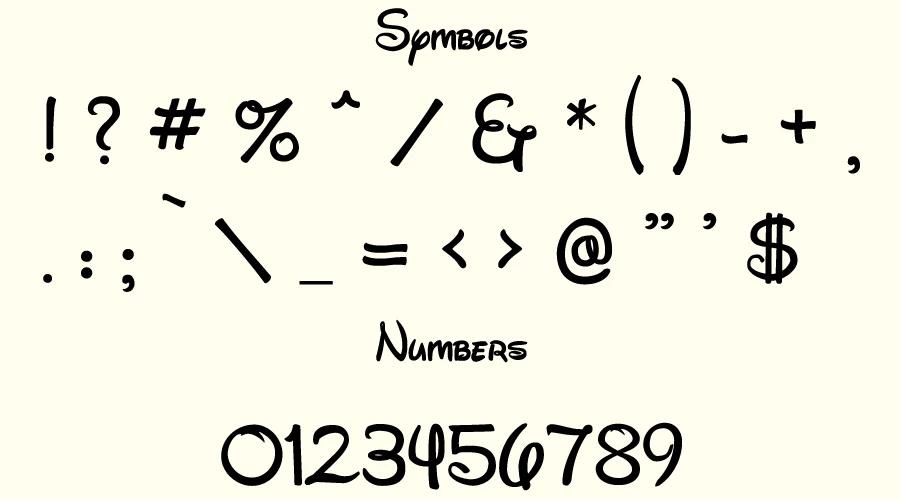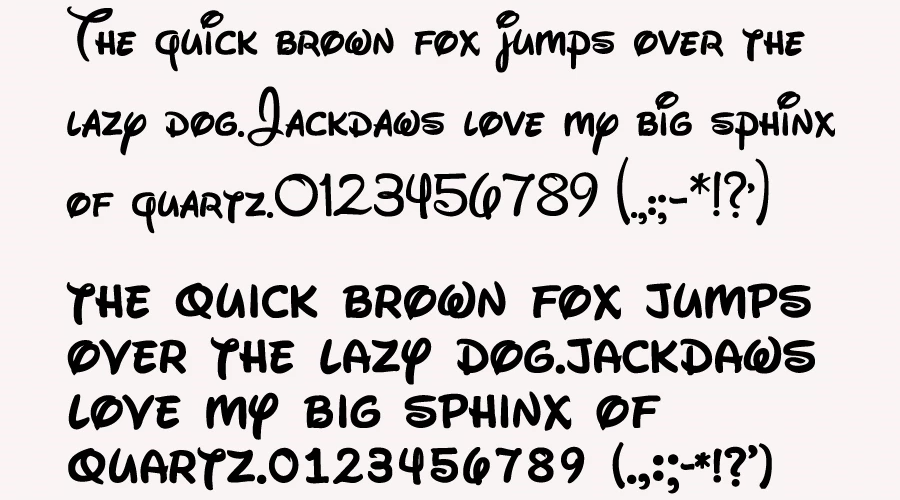 Font information
| | |
| --- | --- |
| Name | Waltograph Font |
| Type | Script |
| Designer | Justin Callaghan |
| File Format | OTF, TTF |
| License | Free for personal use |
Font Family
Waltograph Regular
Similar Font
Disney
lakhey
Marker SD
White Bear Lake
SonOfTime
KG Happy
KG A Teeny Tiny Font
License Information
For commercial use of this font you must obtain the license by purchasing. However, you can use it free for personal projects.
Download
You can download the font below for your personal projects.
Supported Language
Afrikaans, Albanian, Aymara, Basque, Bislama, Breton, Catalan; Valencian, Chamorro, Corsican, Croatian, Czech, Danish, Dutch, English, Esperanto, Estonian, Faroese, Fijian, Finnish, French, Galician, German, Guaraní, Hausa, Hungarian, Interlingua, Indonesian, Irish, Igbo, Ido, Icelandic, Italian, Javanese, Kanuri, Kurdish, Latin, Luganda, Lingala, Lithuanian, Latvian, Maltese, Marshallese, Navajo, Navaho, Norwegian Bokmål, Ndonga, Norwegian Nynorsk, Polish, Romanian, Moldavian, Moldovan, Scottish Gaelic; Gaelic, Slovak, Slovene, Somali, Spanish, Swati, Swedish, Tagalog, Tonga (Tonga Islands), Turkish, Tahitian, Venda, Vietnamese, Walloon, Welsh, Wolof, Western Frisian, Xhosa, and Yoruba.
FAQs
What kind of font is this?
Ans: he Waltograph font is also known as the Walt Disney font. It is a serif script font.
Who is the designer of this font?
Ans: This font is designed by Florida-based designer Justin Callaghan, who also created different versions of this font.
Is it possible to download it for use on a PC or Mac?
Ans: Yes, you can safely download The Waltograph Font on your PC and MAC.
How can it be used most effectively?
Ans: It can be used effectively for various platforms and media.
What if I want to use this on an online platform?
Ans: This font can be used on any online platform with commercial license.
Is this font free to download and use?
Ans: Yes, for personal purpose using this font is free. However, for commercial usage you've to purchase the font.
Is this font compatible with the web?
Ans: To use the font as a web font, you must purchase it from the original license holder.
Are there any other free fonts like this?
Ans: As a free alternative, you could use "lakhey."