Sometimes plain texts are not enough to express what you want to say to your special one. So, what's the solution then? Heart font, obviously.
Heart fonts are fonts filled with visual hearts. A simple card written in or a teddy bear engraved with a heart font can level up your romantic relationship. Moreover, this type of font can do more!
If you are a designer wanting to give a lovely touch to your designs, then heart fonts are for you. They will add uniqueness and fun to your works. Also, they may help you to convey your message better than other traditional fonts.
Usage of Heart Font
Since the fonts we are discussing here have hearts, both in the name and design, they are mainly for romantic designs.
You can use heart font on things that couples generally buy, like Valentine's or relationship anniversary cards, couple accessories, etc.
Also, these fonts are a perfect match for wedding stationary, birthday cards, and romantic quotes. If you are a crafter, you can use this type of font to make love theme-based decorations on Cricut.
Moreover, heart fonts are usable on display-based works, including magazine covers, headers, logos, social media posts, etc.
9 Best Free Heart Fonts in 2023
No doubt, heart fonts are some of the most popular fonts on the internet. They are easy to use and look great when used in texts, logos, and other types of designs. Here are some of the best heart fonts you can use for your projects.
1. Be Mine font (free for personal use)
The interesting thing about this font is, characters of this font have cute little hearts sitting on top of them. Those hearts look like bubbles or teddy bear ears. For Valentine's projects or other lovely designs, Be Mine font could be the best choice. This font comes from Salt and Pepper Designs.
2. Blossom Heart font (free for personal use)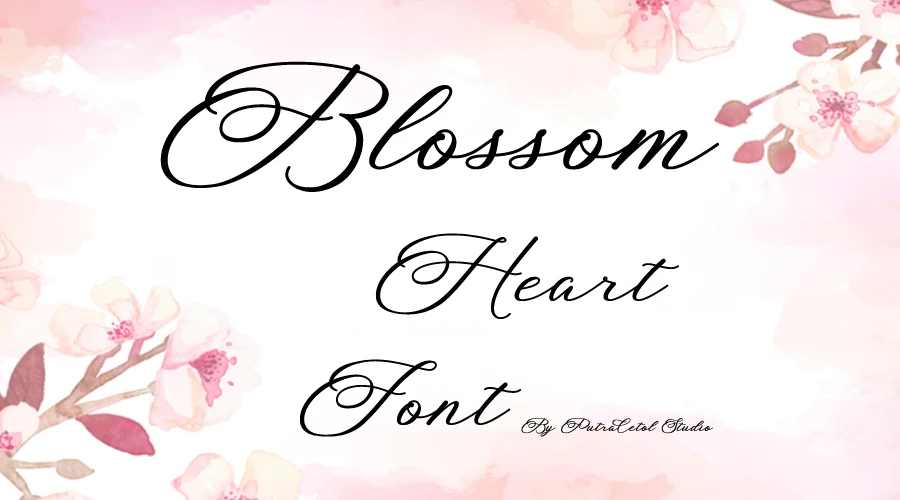 A script font like the Blossom Heart font will provide a custom look to your graphics. The font comes with hearts in the middle and more attractive features. PutraCetol Studio is the designer of this handwritten-like font. Try the Blossom Heart font on greetings and invitation cards, social media posts, Valentine's designs, headers, posters, logos, quotes, branding, etc.
3. Dear Heart font (free for personal use)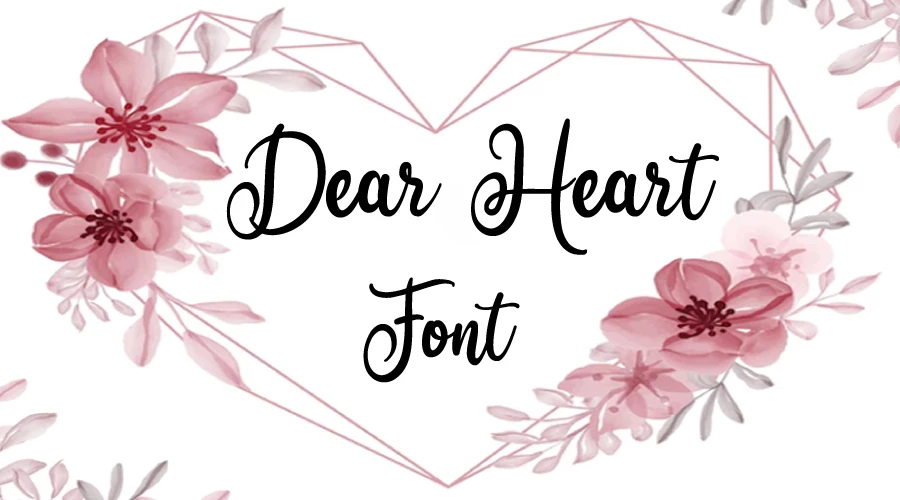 Another swoon-worthy font with a connecting heart in the middle ready to elevate your romantic life. Not only is this font easy to use but also it is applicable on different types of designs. Designed by Hugefonts, this calligraphic font is perfect for wedding stationary, social media posts, logos, quotes, branding, etc.
4. Fontarian Sweet Heart font (free for personal use)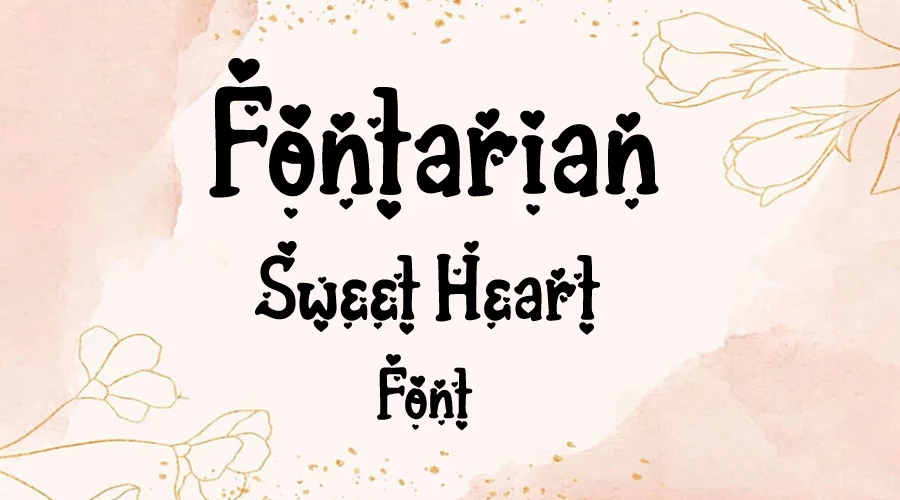 If you are looking for a font that is funny and unique at the same time, you should try the Fontarian SweetHeart font. It is great for Valentine's cards, mug designs, branding, and any type of funny project. This font has a handwriting-like appearance. And the heart-styled version of the font looks like hearts are growing out of the characters. The FSH font is a creation of Orenari.
5. Hey Elsie font (free for personal use)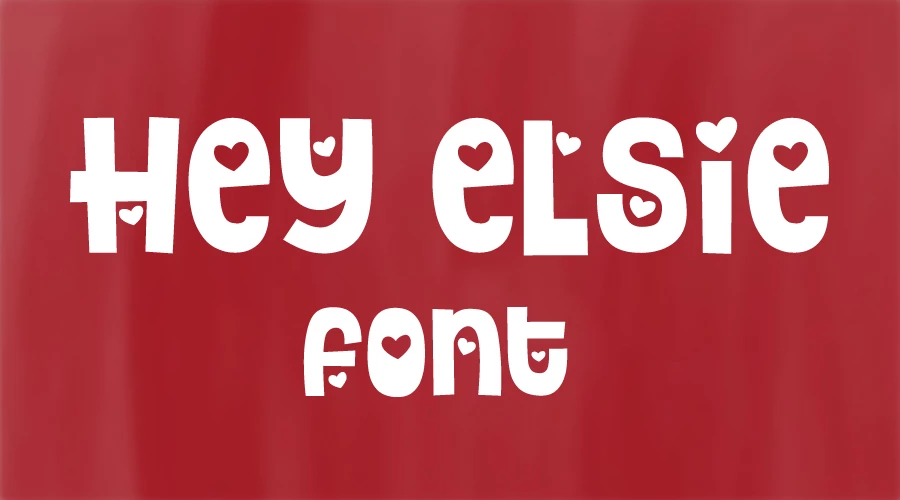 Hey Elsie font comes in 2 versions – one is characters without hearts and another is characters with cute little hearts. The font name is childish and playful, also the applications of this font are. Subectype and Orenari are the official designers of this font.
6. Mistery Heart font (free for personal use)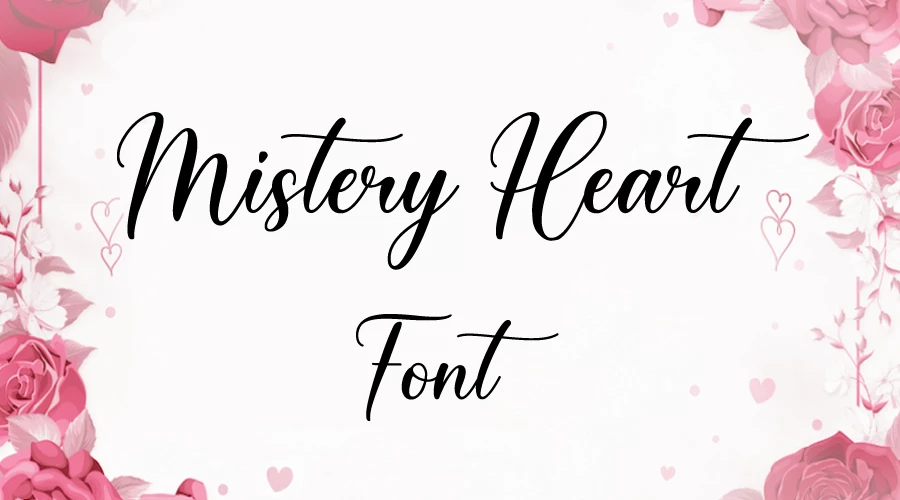 This calligraphic font has a different level of charm. The strokes are neither gaudy nor too plain, giving a pleasing tone to a design. Most importantly, the heart tails will add some variations to your projects. The Mistery Heart font was released by Sronstudio. It is a great match for wedding designs, advertisements, invitation cards, product-related things, social media posts, and many more.
7. Romantic Heart font (free for personal use)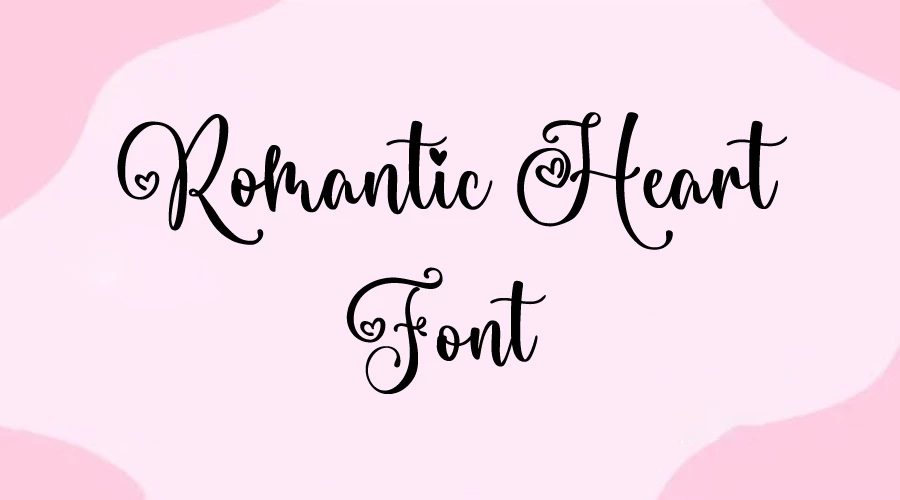 It is a romantic script font with a calligraphic style. Also, it features little hearts as dots on some characters. Designed by Blankids Studio, the Romantic Heart font fulfills a wide variety of design needs. You can use this font to design invitation cards, t-shirts, logos, quote signs, craft designs, and more.
8. Shaping Heart font (free for personal use)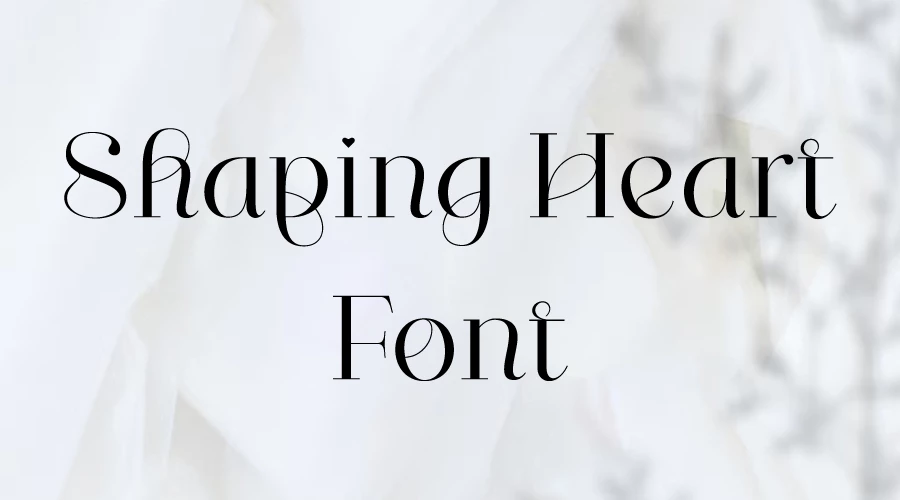 With this font of graceful curves and dotted hearts, you can create stunning presentations, logo designs, magazines, branding, wedding invitations, and other beautiful display-based designs. Sarid Ezra designed and published this aesthetically beautiful font.
9. White Heart font (free for personal use)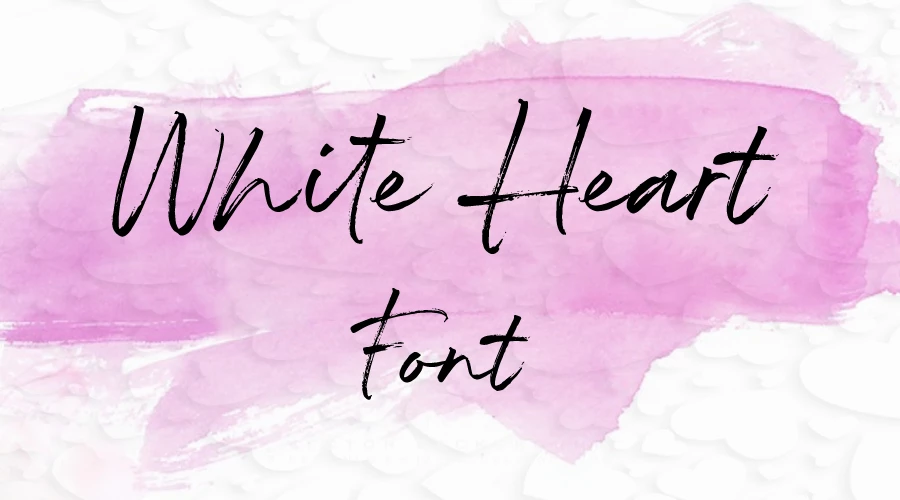 White Heart font is a simple yet stunning handwritten font. As white represents calm beauty, the same feeling you will get from this font too. Thanks to Ivan Rosenberg, who created this script font to make our designs beautiful. Grab this smooth font to decorate various types of romantic and fancy cards, headers, phone covers, and even restaurant menus.
FAQs
What is the best heart font? 
None of the heart fonts available in the market is the best. Each heart font is unique in its way. Whichever font you use on your design, it will make your work look customized. 
Is Angelist Heart font free? 
Angelist Heart font may not be free to use. We mean to say, you may have to pay for it even for personal use. As we are not sure about it, you need to search what the designer of this font says about it. 
Can I use heart fonts on official documents?  
If you are talking about normal office documents, then you shouldn't use them. Because heart fonts don't give a professional tone. But if you are making a creative presentation that your clients asked for, then you can use this type of font on screen. Make sure to buy a license to avoid copyright violation, if you use heart fonts commercially.