About the font
The Cookie font is an elegant script typeface based on brush calligraphy. The font was designed and manufactured by the Barcelona-based designer, Ania Kurk. She designed this signage script typeface in 2011. After the publication of this font, Google Web Fonts immediately added it.
This designer was born in 1987 in Poznan, Poland. The designer earned her MA in design from the University of Aerts in Poznan in 2005–2011 and had a master's in Advanced Typography and Editorial Design in 2010 at Eina.
The style of the Cookie font resembles the 1950s aesthetic with a retro vibe. The elegance of this font shows the beauty of the ads and pin-ups of that era. However, this font is simple and friendly.
One benefit that sets the cookie font apart is its readability. It can even be used in smaller text sizes with care despite its script nature. The cookie font is not very decorative. Yet it is clean and legible, even in text sizes.
This font is in the public domain and is available in Version 1. 004. The Cookie font has 260 glyphs and one regular style. Additionally, it only has a TTF format. This font is also protected by a copyright (c) 2011 by Ania Kruk and has the reserved font name "Cookie."
Usage
You can use this font on your recipes, menu cards, and different food-related product labels. Also, you can create amazing designs using this font. It works well as a decorative or display font for branding, signage, posters, or editorial headlines.
Additionally, the cookie font is available in online generator tools. You can use this font in print or digital projects, commercial or otherwise. For creating a brochure, a website banner, or some other kind of marketing collateral, you can use the cookie font without any restrictions.
Font View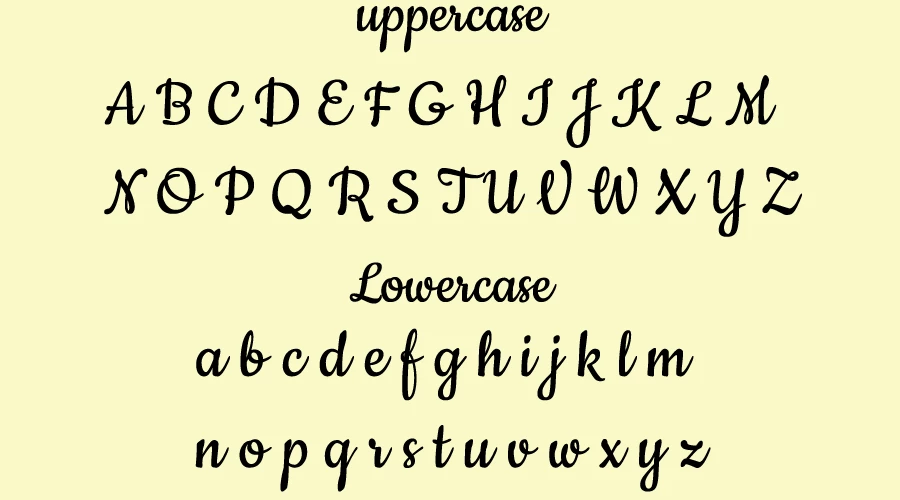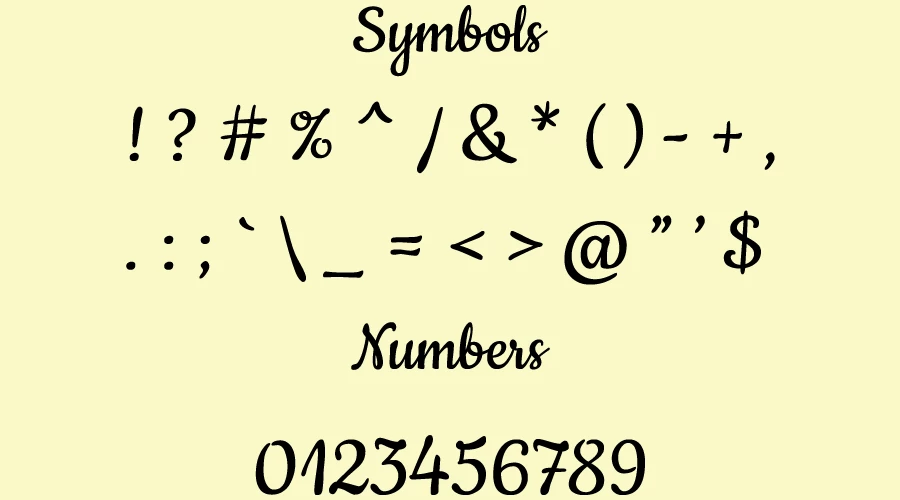 Font information
| | |
| --- | --- |
| Name | Cookie font |
| Designer | Ania Kurk |
| Style | Script |
| File Format | TTF |
| License | Free for personal and commercial use |
License information
You can use them freely in your products & projects – print or digital, commercial or otherwise. Cookie is licensed under the SIL Open Font License (OFL)
However, This isn't legal advice, please consider consulting a lawyer and see the full license for all details.
Similar font
Seaweed script
Chiesty
AVType
Font pairing
Cookie font+Raleway
Cookie font+Roboto.
Language support
The font has multi lingual support, such as: Afrikaans, Albanian, Alsatian, Aragonese, Arapaho, Aromanian, Arrernte, Asturian, Aymara, Basque, Belarusian, Belarusian (Lacinka), Bislama, Bosnian, Breton, Bulgarian, Catalan, Cebuano, Chamorro, Cheyenne, Chichewa (Nyanja), Cimbrian, Corsican, Croatian, Cyrillic, Czech, Danish, Dutch, English, Esperanto, Estonian, Faroese, Fijian, Finnish, French, French Creole (Saint Lucia), Frisian, Friulian, Galician, Genoese, German, Gilbertese (Kiribati), Greenlandic, Haitian Creole, Hawaiian, Hiligaynon, Hmong, Hopi, Hungarian, Ibanag, Icelandic, Iloko (Ilokano), Indonesian, Interglossa (Glosa), Interlingua, Irish (Gaelic), Istro-Romanian, Italian, Jèrriais, Karachay (Cyrillic), Kashubian, Kurdish (Kurmanji), Ladin, Latvian, Lithuanian, Lojban, Lombard, Low Saxon, Luxembourgian, Malagasy, Malay (Latinized), Maltese, Manx, Maori, Megleno-Romanian, Mohawk, and Nahuatl.
FAQs
What kind of font is this?
Ans: The Cookie font is an elegant script typeface based on brush calligraphy.
Who designed the font?
Ans: The Cookie font was designed by designed and manufactured by the Barcelona-based designer, Ania Kurk.
Is it possible to download it for use on a PC or Mac?
Ans: Yes, you can safely download The Cookie font on your PC and MAC.
How can it be used most effectively?
Ans: It can be used effectively on text baes projects. Also, ads and posters as well.
What if I want to use this on an online platform?
Ans: This font can be used on any online platform. However, read the license details beforehand.
Is this font free to download and use?
Ans: Yes, for personal purpose using this font is free. You can use it for commercial as well but it is recommended to read the license information carefully.
Is this font compatible with the web?
Ans: You can use, but it is recommended to contact the original license holder.
Are there any other free fonts like this?
Ans: As a free alternative, you could use "Chiesty."