Today we are going to talk about the American Typewriter font. It was designed by Tony Stan and Joel Kaden and published by ITC. The font was released in 1974. Later, Adobe, Linotype also published this font.
The font is one of the contemporary fonts with a modern touch. It has various unique features that make it people's favorite. Let's get straight to the point; Tony Stan is an American type and contemporary New York letter designer.
Another name associated with this font is Joel Kaden. He is an American type designer who, along with Stand, has created many famous fonts such as Memorandum, ITC Garamond, etc. However, before we get into the American typewriter font, let's have a brief on what it is and where it comes from:
History
The American typewriter is a slab serif font created in 1974. Tony Stand and Joel Kaden initially designed this modern font for ITC (International Typeface Corporation); the font was in cold type until it got digitized. The weight and style of this font have various ranges. It differs. Some of them don't have italics in them.
In no way do the features of this font let it stand close to the other fonts in the line. The typeface has a retro vibe to it. The font was designed with no fixed spacing. However, it is not the only font that tries to imitate a typewriter's look, but the font's typical monospaced proportion is not.
It has the characteristics of a condensed font. But it has very narrow widths, which makes it look more like a typewriter-like font. These core features make this font the right fit for setting texts.
The American Typewriter font is available in version 1.01 with a build of 1000. In addition, the font has 490 glyphs, 259 characters, and 18 different styles. The Neo Bulletin font is an excellent substitute for the American Typewriter typeface.
The font is available in both open type and basic type formats. However, the most famous use of this font can be seen in the work of noted American graphic designer Milton Glaser, titled: I Love NY More Than Ever.
Usage
The American typewriter font can be used in various purposes. The font can be used in: Postres, Book Covers, Webpage designs, App development, Banners, Social Media Posts, Brochure layouts, Powerpoint presentations, Advertising and Promotions, Emblems, Road signs, headlines or titles as well as short or lengthy paragraphs.
Also this font could be used in text based projects to have a retro vibe in it like the 70s real typewriter look, and many more.
Font View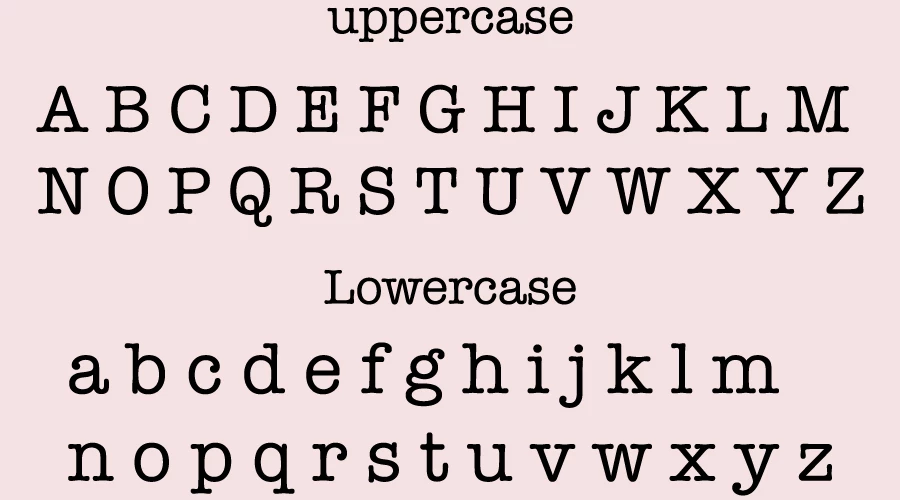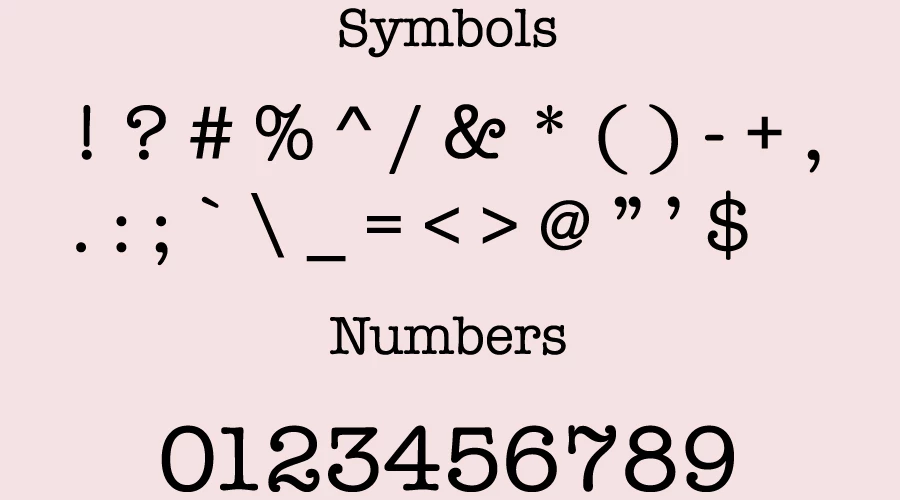 Font Information
| | |
| --- | --- |
| Name | American Typewriter Font |
| Designer | Joel Kaden, Tony Stan |
| Type | Slab Serif |
| File Format | OTF, TTF |
| License | Free for personal use |
Similar Fonts
Neo Bulletin
LMMonoSlant10-Regular
UTMTimesBold Italic
OPTIBarMay-MediumItalic
Font Family
ITC American Typewriter Pro Light
ITC American Typewriter Pro Light Italic
ITC American Typewriter Pro Medium
ITC American Typewriter Pro Medium Italic
ITC American Typewriter Pro Bold
ITC American Typewriter Pro Bold Italic
ITC American Typewriter Pro Light Condensed
ITC American Typewriter Pro Medium Condensed
ITC American Typewriter Pro Bold Condensed
License Information
For commercial use of this font you must obtain the license by purchasing. However, you can use it free for personal projects.
Download
You can download the font below for personal use not for commercial usage.
Supported Languages
English, Greek, Greenlandic, Guarani, Haitian Creole, Hausa, Hawaiian, Hiligaynon, Hill Mari, Hmong, Hopi, Hungarian, Ibanag, Icelandic, Iloko (Ilokano), Indonesian, Interglossa (Glosa), Interlingua, Irish (Gaelic), Istro-Romanian, Italian, Jèrriais, Kabardian, Kalmyk (Cyrillic), Karachay (Cyrillic), Kashubian, Kazakh (Cyrillic), Khakas, Khalkha, Khanty, Kildin Sami, Komi-Permyak, Kurdish, Kurdish (Kurmanji), Kyrgyz (Cyrillic), Ladin, Latvian, Lithuanian, Lojban, Lombard, Low Saxon, Luxembourgian, Macedonian, Malagasy, Malay (Latinized), Maltese, Northern Sotho (Pedi), Norwegian, Occitan, Oromo, Ossetian, Pangasinan, Papiamento, Piedmontese, Polish, Portuguese, Potawatomi, Quechua, Rhaeto-Romance, Romanian, Romansh (Rumantsch), Rotokas, Russian, Rusyn, Sami (Inari), Sami (Lule), Sami (Northern), Samoan, Sardinian (Sardu), Scots (Gaelic), Serbian (Cyrillic), Serbian (Latin), Seychellois Creole (Seselwa), Shona, Sicilian, Slovak, Abkhaz, Afrikaans, Albanian, Alsatian, Aragonese, Arapaho, Aromanian, Arrernte, Asturian, Aymara, Azerbaijani (Cyrillic), Bashkir, Basque, Belarusian, Belarusian (Lacinka), Bislama, Bosnian, Breton, Bulgarian, Buryat (Cyrillic), Catalan, Cebuano, Chamorro, Chechen, Cheyenne, Chichewa (Nyanja), Chuvash, Cimbrian, Corsican, Croatian, Cyrillic, Czech, Danish, Dungan, Dutch, English, Esperanto, Estonian, Evenki (Cyrillic), Faroese, Fijian, Finnish, French, French Creole (Saint Lucia), Frisian, Friulian, Galician, Genoese, German, Gilbertese (Kiribati), Manx, Maori, Meadow Mari, Megleno-Romanian, Míkmaq, Mohawk, Moldovan, Nahuatl, Nenets, Norfolk/Pitcairnese, Slovenian (Slovene), Somali, Southern Ndebele, etc.
FAQs
What kind of font is this?
Ans: The American Typewriter font is a slab serif typeface.
Who is the designer of this font?
Ans The font is designed by Joel Kaden, Tony Stan.
Is it possible to download it for use on a PC or Mac?
Ans: Yes, you can safely download The American typewriter font on your PC and MAC.
What if I want to use this on an online platform?
Ans: This font can be used on any online platform with commercial license.
Is this font free to download and use?
Ans: Yes, for personal purpose using this font is free. However, for commercial usage you've to purchase the font.
Is this font compatible with the web?
Ans: To use the font as a web font, you must purchase it from the original license holder.