What is Huawei Font? Huawei Technologies Co. Ltd., a multinational Chinese technology company, is headquartered in Shenzhen. It develops, sells, and designs telecommunications equipment as well as consumer electronics.
The current Huawei logo was launched in March 2018. The gradient has been removed from the logo's petals. The color is now Huawei's standard color, Huawei red. This is flatter in visual effects. The font spacing below the logo has been made more flexible, and the letter "E" in the previous arc shape's glyph has been modified.
The font used to create the Huawei logo is very similar in appearance to Handel Gothic Medium. This font was designed by Don Handel, and published by URW++. Handel Gothic Medium is a premium Sans-serif font that is used as a logo font of Huawei.
Designers: Donald Handel, Robert Trogman
Free alternative fonts for Huawei logo: The closest free font you can get is SF Fourche Font.
You can download the SF Fourche Font instead of the Huawei Font which is known as Handel Gothic Medium. To download the SF Fourche Font, Click the Huawei Logo Font Download button below.
Usage
You can use the Huawei font for the purposes below:
Headlines
Banners/posters
Logo
Album covers
Official Doc.
Font View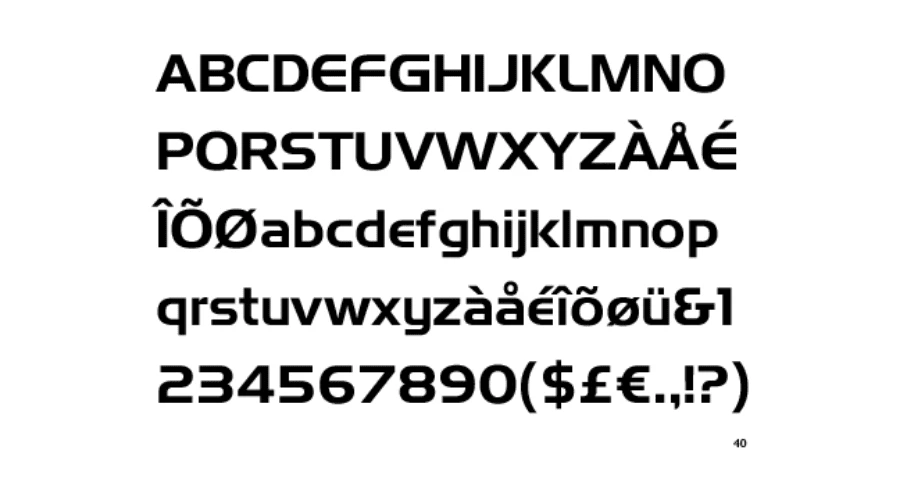 Huawei Font Generator
Would you like to see how your text would look in Huawei font? Try our Huawei font generator and get creative! This tool allows you to preview different fonts similar to the Huawei Font and download them. You can also download a preview of the selected font in PNG format for your convenience.
Download
If you are looking for a similar font to The Huawei Logo Font here it is. The download link is ready. Click the download link below and you will get the font immediately at no cost.
License Information
The actual Huawei Font that is known as Handel Gothic Medium is a premium font, and can't be downloaded for free. But you can buy the font. If you need a font similar to Handel Gothic Medium, then hit the Huawei Logo Font Free Download button.
About Huawei Brand
Huawei Technologies Co. Ltd. is a global technology corporation from China. It has its main office in Shenzhen. It creates, markets, and engineers devices for telecommunications and consumer electronics.
Ren Zhengfei was a former Deputy Regimental chief in the People's Liberation Army. In 1987, the company was established. Huawei began manufacturing phone switches. However, the company has since expanded to provide telecommunications network construction, consulting, and equipment services to companies in China and abroad, as well as manufacturing communication devices for the consumer market. Huawei employs more than 194,000 people as of December 2019.
FAQs
What type of font is Huawei Font?
Is Huawei Logo Font safe to download and use on My PC and MAC?
Ans: Yes, It is 100% safe to download for both PC and MAC.
Is it OK to use this on an online platform?
Ans: Yes, you can use the Huawei Logo Font on the online platform.
How to install Huawei Logo Font on a Computer?
Ans: Check the PC or Mac instructions link to install the Huawei Logo Font on your computer.