About Minecraft Font
The Minecraft font comes from the Microsoft game Minecraft Logotype due to its popularity. So, what is Microsoft? It's a unique game that was initially developed for kids in 2009. Minecraft is a popular video game that allows players to build and explore virtual worlds. The game's textural graphics are made up of blocky, pixelated textures.
Players can customize these textures, and many choose to add custom fonts to add personalization to their game experience. The game has gained tremendous popularity not only among kids but also among adults. Due to this, people search for the font of the Minecraft logo and, most of the time, call it the Minecraft font.
We found lots of Minecraft fonts that are similar or inspired. There are also numerous online Minecraft font generators for the Minecraft logotype and other fonts used within the game. Now we will list out all the Minecraft fonts we found that are similar to the logo and some fonts that are used by the game himself.
List of Minecraft Fonts
MineCrafter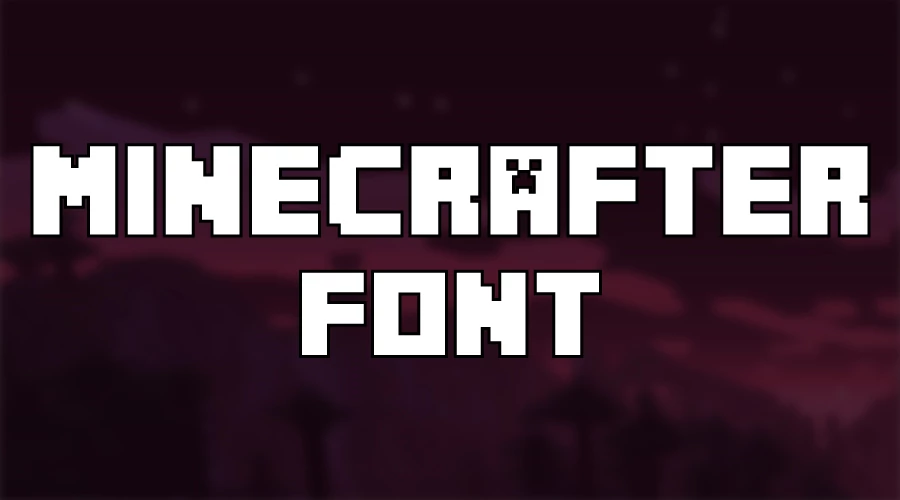 We picked the MineCrafter font designed by Madpixel Designs due to its uncanny resemblance to the Minecraft font. The font includes the main game logotype, an alternate cracked version, and a selection of Minecon characters. The main font used for the Minecraft logo is similar to MineCrafter Font, published in 2011. It's techno with a square style font that has two versions.
MineCrafter Regular
MineCrafter Alternate
You can use this Minecraft logo font for your YouTube thumbnail, game design, 3D type projects, 3D design, brochure, banner, showcasing, media printing, etc. These fonts are for personal use only, but for commercial licenses, don't hesitate to contact the owner. You can download this font from our website free of charge. Just hit the download button.
| | |
| --- | --- |
| Name | MineCrafter |
| Style | Logo, Techno. |
| Designer | Madpixel Designs |
| File Format | OTF, TTF |
| Font Licence | Free For Personal and commercial Use. |
| Type | Regular |
Designer Contact
Name: Ash [Madpixel Designs]
Email: ashphillips12@gmail.com
Check Out Other Minecraft Fonts
We have also listed other fonts with designer contact information. Most of the below fonts are free for both personal and commercial use.
Minecraft Ten Font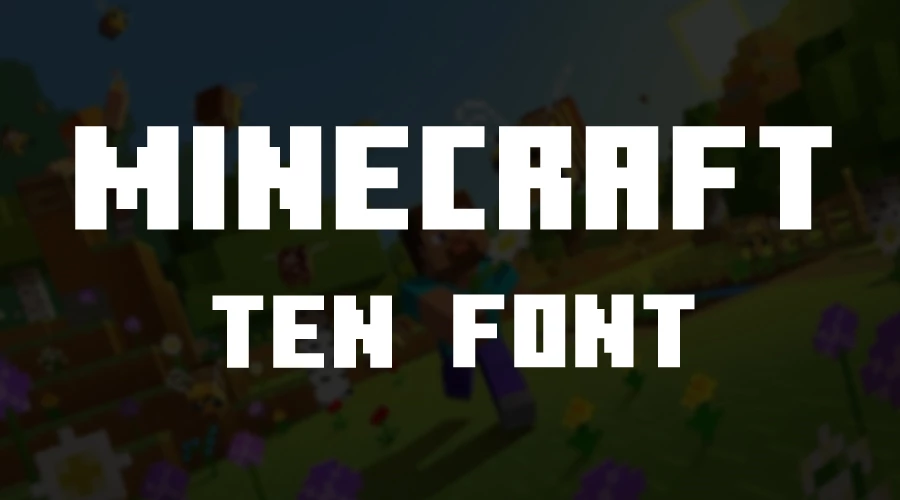 There is another font very similar to the Minecraft Logo font called Minecraft Ten Font by NubeFonts. We are offering this font for free. Just go to our download section and download the TrueType format of this font. This font is also free for personal use. For commercial use, don't hesitate to get in touch with the font owner.
Designer Contact
Website: https://nubefonts.blogspot.com/
OpenMine Font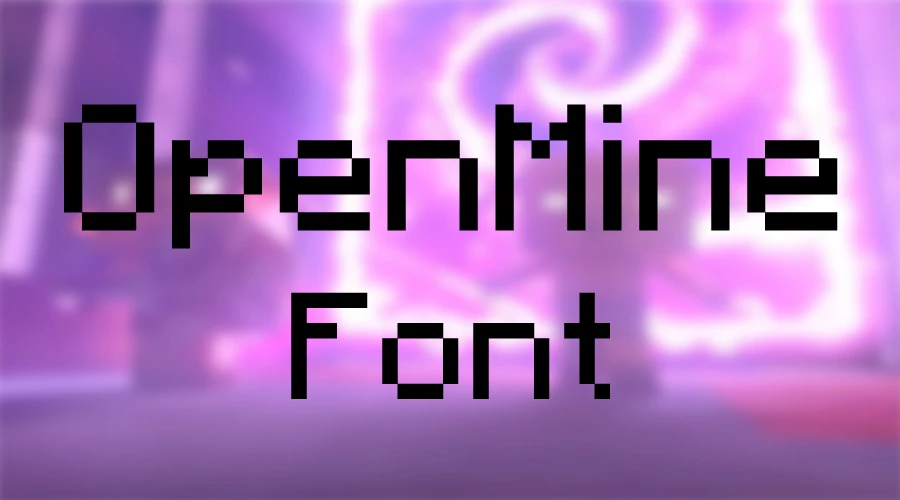 OpenMine is a bitmap font designed by Voy Vivika and published in 2020. It is also an inspired Minecraft font and is 100% free to use for commercial and personal purposes. In addition, it is very close to the original design in terms of authenticity.
Designer Contact
Website: voyvivika.com
Email: voy@voyvivika.com
Discord: VoyVivika#6670
Minecraft by Craftron Gaming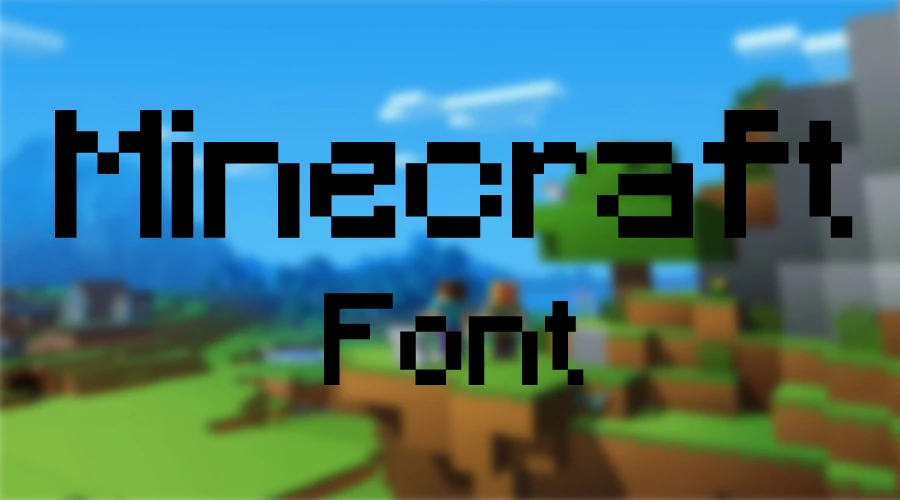 It is a free Minecraft font that Craftron Gaming created. It's another inspired bitmap font that resembles the old Minecraft logotype that was published in 2015. It's perfect for all your Minecraft-themed designs and is available for personal and commercial use. Enjoy!
Designer Contact
Website: https://sites.google.com/site/craftrongaming/
Minecraftia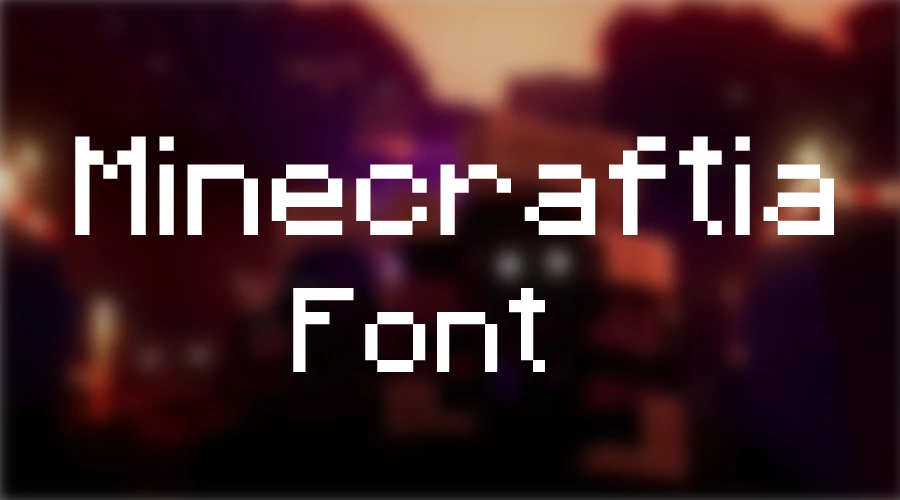 Minecraftia is another Minecraft font which is an 8px Bitmap font designed by Andrew Tyler and published in 2011. From the designer, it's free for personal use. But if you require a commercial license, you need to contact him.
Designer Contact
For Commercial License: https://sellfy.com/p/S0VS/
Website: http://andrewtyler.net/fonts
Minercraftory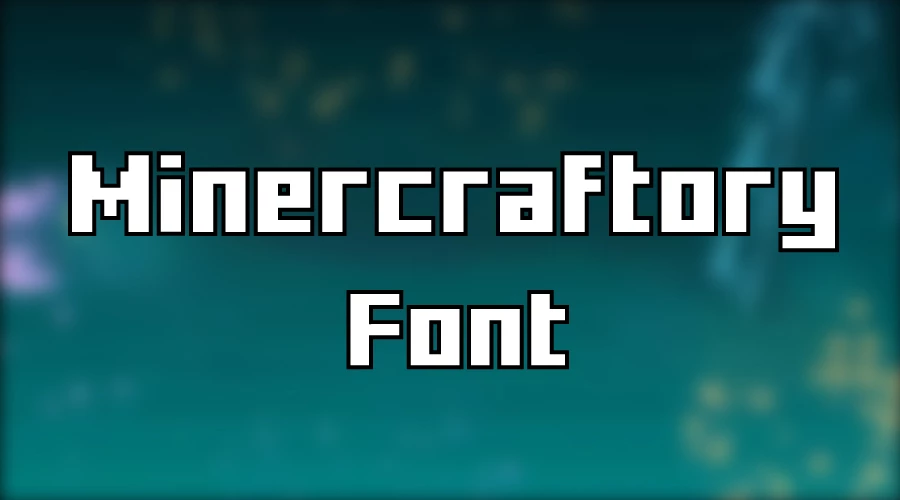 Minercraftory Another great Minecraft font was created and edited by Jayvee D. Enaguas (Grand Chaos) in 2012. It's licensed under Creative Commons.
Designer Contact
Website: https://harvettfox96.neocities.org/
Minecraft Evenings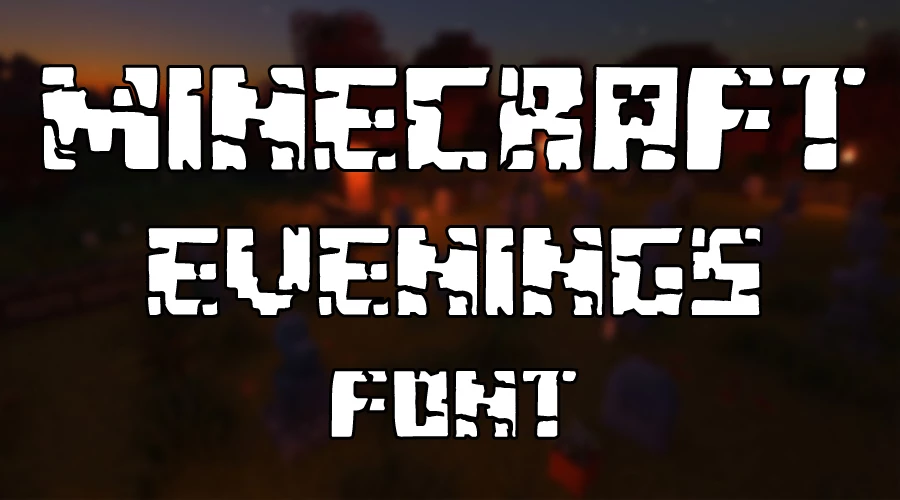 It is another inspired font designed by UK-based company Chequered Ink. The font is designed with many cracks, and it's an entirely free font. The font was published in 2013.
Designer Contact
Website: https://chequered.ink/
Email: finance@chequered.ink
Contact us link: https://chequered.ink/contact
Minecraft PE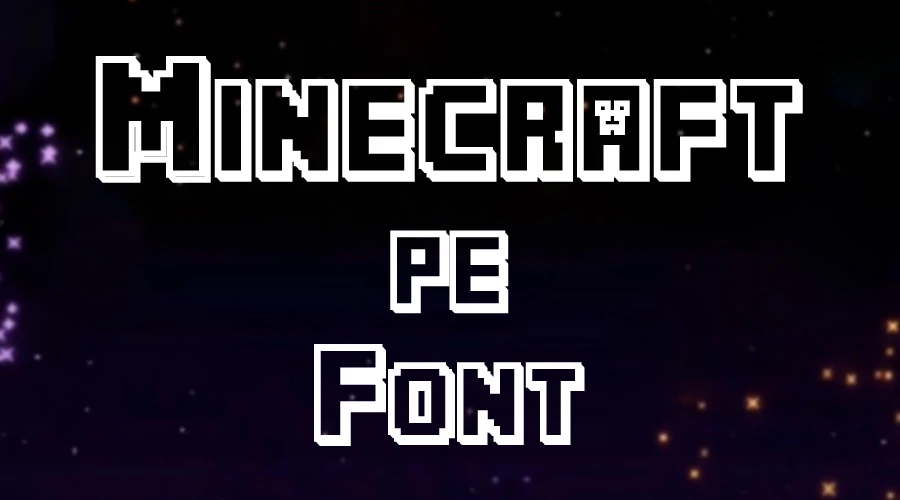 It is a 3D outline font based on the Pocket Edition Minecraft game published in 2014 and designed by KiddieFonts.
Designer Contact
Website: kiddiefonts.com
Minecraft Fifty Solid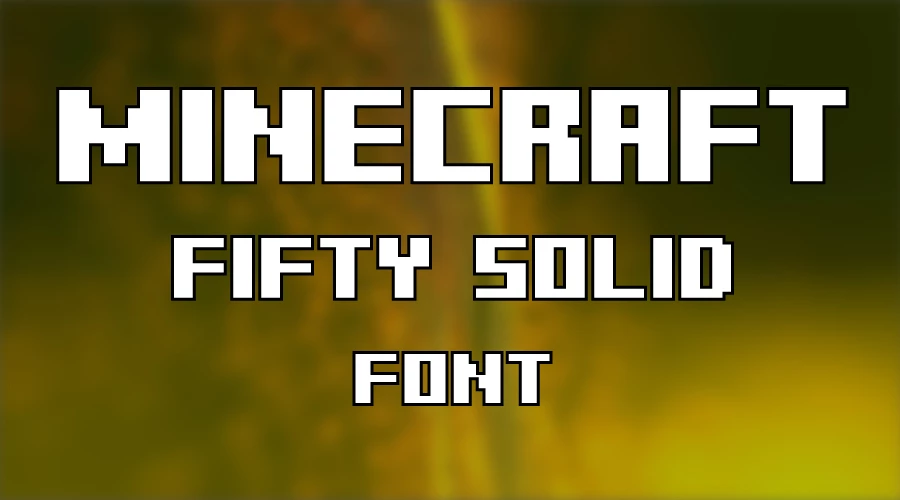 It is a techno square font with a bit of thickness in the design, published in 2021 by Fifty Walrus. So it's a thicker version of the Minecraft logo.
Designer Contact
Twitch: https://www.twitch.tv/fiftywalrus
Email: fiftywalrus@ruhu1615gmail-com
FAQs
Is these Fonts safe to download and use on My PC and MAC?
Ans: Yes, It is 100% safe to download for both PC and MAC.
Is it OK to use this on an online platform?
Ans: Yes, you can use most the Minecraft Font on the online platform.
How to install the Font on Computer?
Ans: Check the PC or Mac instructions link to install Minecraft Font on your computer.
Thanks