Futuristic fonts are capable of achieving mass admiration, there is no doubt in that. They can turn a simple text design way ahead of time. In today's write-up, we will cover another futuristic font, the Mars Wars font.
Slava Antipov, the designer of this font, was heavily influenced by cyberpunk and the digital era. His creativity ends up giving the font a geometric, sci-fi vibe. We wonder if there is a font in history that has a neat technological outline like the Mars Wars font!
The Mars Wars has a geometric appearance. All the capital letters have a square-like shape. Again, you will see a similar pattern in capital E, F, M, W, O, Q. There are more or less similarities in other capital letters, small letters, and numbers also.
This typeface has 492 glyphs in total. It features uppercase letters, lowercase letters, numbers, and special characters. Also, this futuristic font is a Sans Serif display font.
Common Uses
As this font gives a sci-fi impression, it is suitable for using in science and/or technology projects. Besides, you can use the Mars Wars font in a wide variety of designs. Below is a list of suitable design fields you can use this font.
Accessories (T-shirts, mugs, hats, etc.)
Advertisements (digital)
App development
Banner designs
Billboard designs
Covers of sci-fi books, magazines, wall journals, etc.
Collectibles
Game graphics
Headlines
Label designs (especially of electronic gadgets)
Logos
Posters
PowerPoint presentations
Product packaging designs
Science projects
Titles
Website development
Font view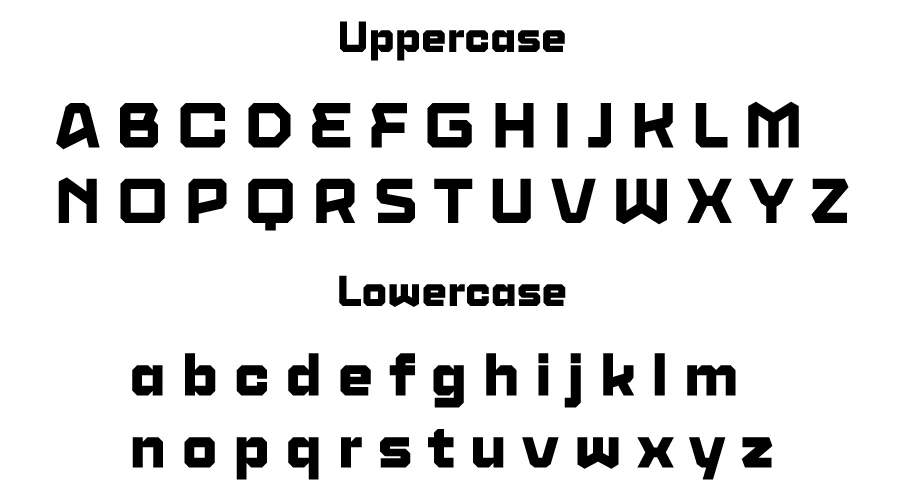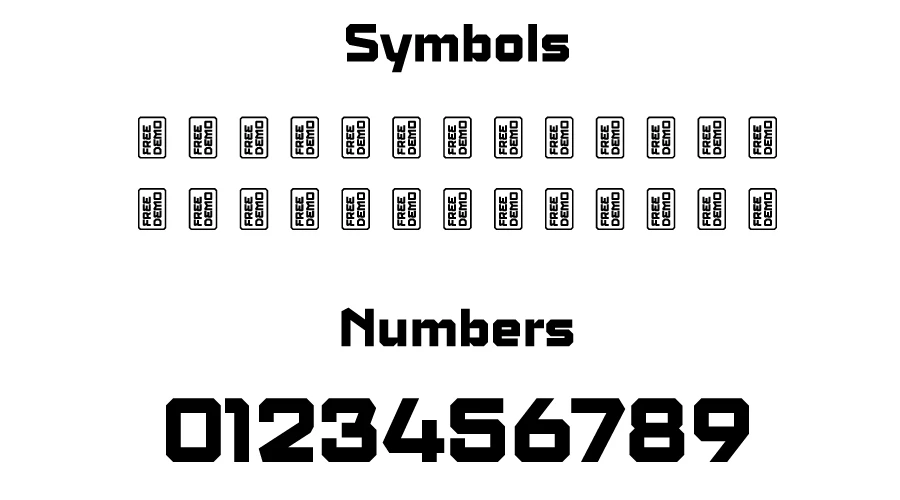 Alternative fonts to Mars Wars font
Nema font – The Nema typeface is created by StoryType font foundry. It belongs to the Serif font family and has a unique style with a modern look. The font features sharp edges and slopes inside the font characters.
Cynax font – YMsyaraf is the official designer of this font. It features uppercase and lowercase letters, numbers, and special characters.
Valorax font – It is another display-based font. Makna Studio designed and released this font. The Valorax font is mostly used for logos and posters.
Margahayu font – Matthew Diki and JAGAD Creative designed this font. It is available in Regular, Bold, and Italic styles. Also, the capital letters of this font include a line under each.
Platforms
The Mars Wars typeface is usable on various operating systems, software, and applications. You need to know the terms and conditions, install processes for using this typeface in different platforms. This typeface can be run on Windows, Mac, iOS, Android, Windows phones, MS Word, Adobe Photoshop, Adobe InDesign, and ePub platforms.
Supported Languages
Surprisingly, the Mars Wars font comes with extensive language support. It supports more than 80 languages, including English, Spanish, Portuguese, Russian, Swedish, Turkish, Irish, Croatian, Hungarian, etc. Moreover, this typeface includes extended Latin and extended Cyrillic characters in its family.
License
Before using the Mars Wars, you need to know that it is not an entirely free font. For personal uses, you are allowed to use the free version of this font. You have to buy the font license if you intend to use it for commercial projects. Moreover, the free version does not provide all the features, which the premium version provides.
Download Mars Wars font.
Mars Wars Font at a Glance
| | |
| --- | --- |
| Font name | Mars Wars Font |
| Font family | Sans Serif, Futuristic |
| Designed by | Slava Antipov |
| Released by | Slava Antipov |
| Platforms | Windows, Mac, Android, iOS, MS Word, Adobe Photoshop, Adobe InDesign, ePub, HTML ads |
| Glyph count | 492 |
| Font weight | 700 |
| Font style | 3 (regular, italic, regular demo) |
| File type | TTF, OTF |
| Supported languages | 80+ |
| Similar/ Alternative fonts | Nema font, Cynax font, Valorax font, etc. |
| License | Free for personal use |
FAQs on Mars Wars Font
Who designed the Mars Wars font? 
Slava Antipov designed the Mars Wars font. 
How many glyphs does the Mars Wars font have? 
This font has 492 glyphs. 
Which font family does this font belong to? 
The Mars Wars belong to the Sans Serif font family. Also, this is a futuristic display typeface. 
What is the inspiration of the Mars Wars font? 
A sci-fi sub-genre named cyberpunk and digital era are the inspiration behind the innovation of this font.