The Cascadia Code Font is a monospaced open-type source font created on September 18, 2019, and designed by Aaron Bell. He's based in Seattle, WA. In 2011, he earned a MA in Typeface Design from the University of Reading. He worked for 5.5 years for Microsoft's Typography Team. Saja-type Works Foundry published this font. Microsoft later distributed it to the public. The Cascadia Font is the default monospace font used inside the Windows Terminal app.
This font was designed to enhance the modern look and feel of the Windows Terminal. The Cascadia font is a new code font designed to provide a fresh experience for command line and code editors. It features a modern, condensed design with extended character coverage and 74 language support.
This font has programming ligatures (combined letters in one glyph); however, it also includes box drawing glyphs. This font comes in three variants:
Standard Cascadia Code
Cascadia Mono (without ligatures),
Cascadia PL (with embedded Powerline symbols).
The weights of this font are 350, 600, 400, 300, 200, and 700, respectively. The font is open source under the SIL Open Font License and is available on GitHub. It has been bundled with Windows Terminal since version 0.5.2762.0. The font package provides the Cascadia Code family fonts with support for LATEX and pdfLATEX.
Additionally, it is recommended to use the TTF version to achieve optimal rendering quality, though the OTF version is also provided. However, it had two updates on May 15, 2021, and December 14, 2021.
Usage
Cascadia code font is mainly for coding, text editing, and programming purposes. You can also use this font in the command prompt on your windows and VScode because the original font and the VScode are alluring. However, you can customize windows terminals with this font.
For further projects, you can use this monospaced font for several purposes. To give a new look to your: Logo designs, Business cards, Posters, Book Covers, Branding projects, App designs, Website and Blog templates, Branding projects, T-shirt designs, Brochures, Gaming purposes, Social Media Posts, Advertisements, and Magazines.
Font view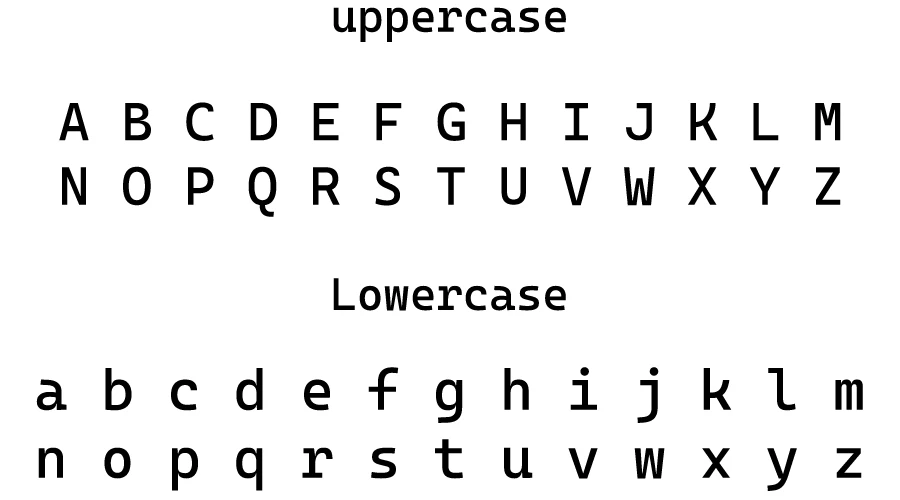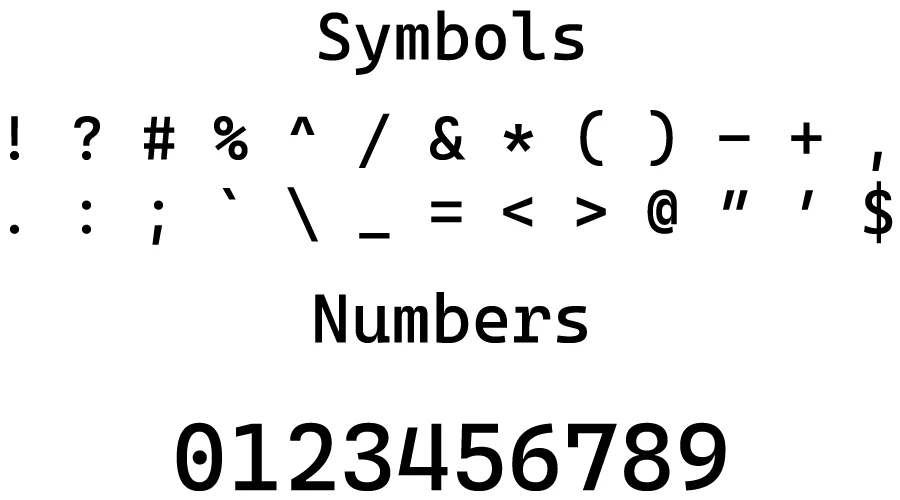 Font Information
| | |
| --- | --- |
| Name | Cascadia Code Font |
| Designer | Aaron Bell |
| Style | Monospaced |
| File Format | OTF, TTF |
| License | Free For Commercial Use |
License Information
For commercial use of this font you must obtain the license by purchasing. However, you can use it free for personal projects.
Similar Fonts
Code Pro Font
IBM Plex Sans Font
Bebas Kai Font
The Last Knight Font
Cyrene Font
Lato Font
Leon Sans Font
Supported Language
Abkhaz, Afrikaans, Albanian, Aymara, Basque, Belarusian, Bislama, Breton, Bulgarian, Catalan; Valencian, Chamorro, Corsican, Croatian, Czech, Danish, Dutch, English, Esperanto, Estonian, Faroese, Fijian, Finnish, French, Galician, German, Guaraní, Hausa, Hungarian, Interlingua, Indonesian, Irish, Igbo, Ido, Icelandic, Italian, Javanese, Kanuri, Kurdish, Latin, Luganda, Lingala, Lithuanian, Latvian, Maltese, Marshallese, Navajo, Navaho, Norwegian Bokmål, Ndonga, Norwegian Nynorsk, Polish, Romanian, Moldavian, Moldovan, Russian, Scottish Gaelic; Gaelic, Slovak, Slovene, Somali, Spanish, Swati, Swedish, Tagalog, Tonga (Tonga Islands), Turkish, Tatar, Tahitian, Ukrainian, Uzbek, Venda, Vietnamese, Walloon, Welsh, Wolof, Western Frisian, Xhosa, and Yoruba.
FAQs
What kind of font is this?
Ans: The Cascadia Code Font is a monospaced open-type source font created on September 18, 2019.
Who designed the font?
Ans:  The Cascadia Code Font is designed by Aaron Bell.
Is it possible to download it for use on a PC or Mac?
Ans: Yes, you can safely download Cascadia Code Font on your PC and MAC.
What if I want to use this on an online platform?
Ans: This font can be used on any online platform with commercial license.
Is this font free to download and use?
Ans: Yes, for personal purpose using this font is free. However, for commercial usage you've to purchase the font.
Is this font compatible with the web?
Ans: To use the font as a web font, you must purchase it from the original license holder.
Are there any other free fonts like this?
Ans: As a free alternative, you could use "Code Pro Font."