About the font
The Quicksand font is a display sans-serif typeface. It has rounded terminals designed by Dubai-based graphic designer Andrew Paglinawan. He specializes in branding and graphic design. The project was started by Andrew Paglinawan in 2008, releasing the font on October 12, 2008.
He used geometric shapes inspired by the 1920s and 30s eras as a core element.
Later, as part of Andrew's 2016 collaborative effort, a thorough revision by Thomas Jockin improved the quality. Mirko Velimirovic created a variable font family in 2019.
This display sans serif with rounded terminals has 187-188 characters. It is easy to read in small print too. However, the glyphs range from 102–to 104; depending on the style, the extent could be 199 with 1000 units per EM. However, this font has no fixed pitch.
The Quicksand font has three weights, obliques, and dashes for display and headings. The font family is available in three styles as well, which are Light, Regular, and Bold, with true italics for each weight. The Quicksand license falls under the SIL Open Font License (OFL).
There are 2 versions of the Quicksand font available. Version 1 was first publicly released on 10-12-2008. On October 21, 2013, the designer released version 2.0. In this version, he had redrawn the font from the surface with a high height and readability of 500 to 515.
Additionally, the kerning and spacing were improved, along with the addition of true italics to each weight, unicase, and language support for Western, Central, and South-Eastern European and Afrikaans.
Usage
This typeface is utilized to a large extent in various display designs, including website headers, headings, annual reports, official documentation, magazines, and many other applications. It is simple to understand and can be adapted to meet the requirements of any situation.
The typeface is offered in various styles and weights to provide you with the option that best meets your requirements. Fonts like this have been around for a long time and are considered some of the most cherished. Due to the contemporary design, its styling allows it to be used in various contexts because it is a clean and legible design.
Font view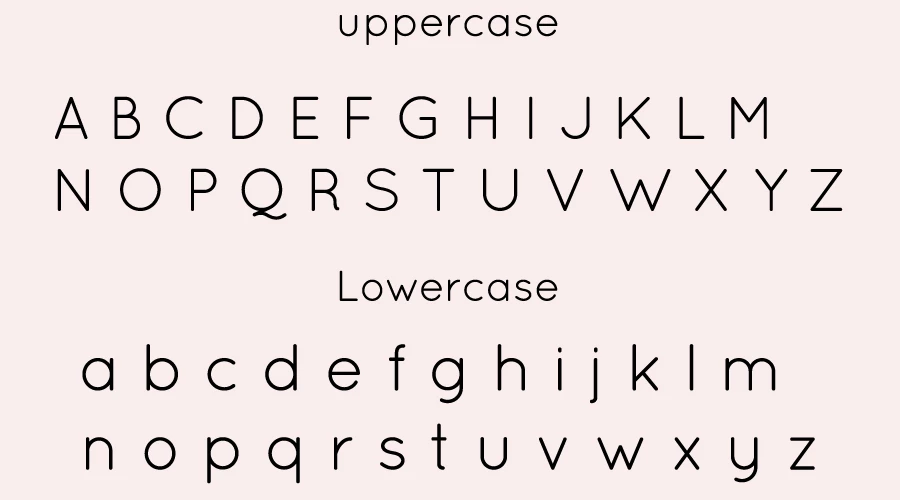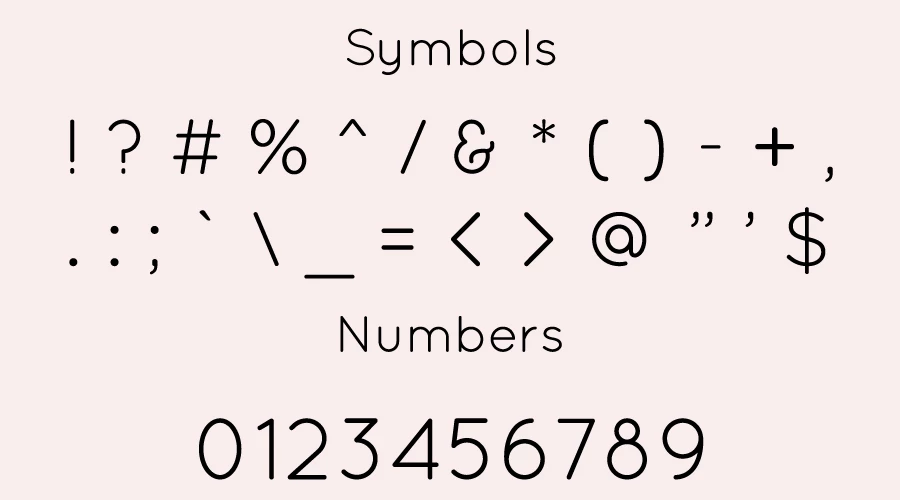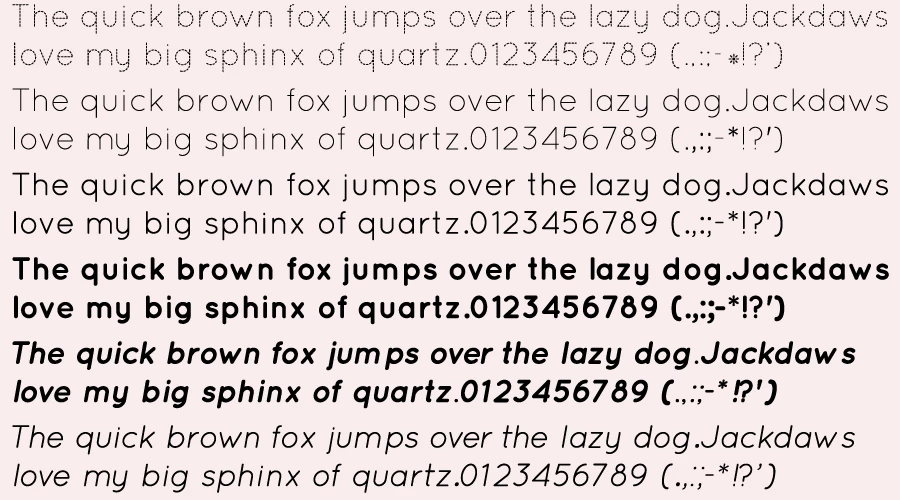 Font information
Similar font
Designio
Robaga Rounded Thin
Nunito
Josefin Sans
Exo
Antipasto
Font Family
Quicksand Regular
Quicksand ExtraLight
Quicksand Light
Quicksand Book
Quicksand Medium
Quicksand SemiBold
Quicksand Bold
Quicksand Bold Regular
Supported Languages
Arrernte, Bislama, Cebuano, English, Fijian, Gilbertese (Kiribati), Hmong, Ibanag, Iloko (Ilokano), Interglossa (Glosa), Interlingua, Lojban, Norfolk/Pitcairnese, Oromo, Rotokas, Seychellois Creole (Seselwa), Shona, Somali, Southern Ndebele, Swahili, Swati/Swazi, Tok Pisin, Warlpiri, Xhosa, Zulu.
License Info
When it comes to any personal usage, this typeface is completely free to use. In the case of commercial projects, you will be required to purchase the font's license directly from the creator of the typeface.
Download
For your personal l projects, you can download the font below.
FAQs
What type of font is this?
Ans: Quicksand font is a display sans-serif typeface.
Who designed the font?
Ans: It's designed by Dubai-based graphic designer Andrew Paglinawan. He specializes in branding and graphic design.
Is it possible to download it for use on my computer or Mac?
Ans: The Quicksand Font can be downloaded from our website. This font works with both PCs and Macs.
Is it a classic font?
Ans: It is a contemporary font.
What if I want to use this on an online platform?
Ans: This font can be used on any online platform.
Is this font free to download and use?
Ans: Yes, for personal purpose using this font is free. However, for commercial usage you've to purchase the font.
Is this font compatible with the web?
Ans: To use the font as a web font, you must purchase it from the original license holder.
Are there any other free fonts like this?
Ans: As a free alternative, you could use "Nunito."