About The Font
Dexa Round is a round-cornered sans-serif variation of the Dexa Pro font family. The font family has 18 weights ranging from thin to black, as well as true italic equivalents. It supports all Latin and Cyrillic languages and has more than 770 glyphs per typeface.
The Dexa font family was designed by Artegra and includes many open-type features such as small caps, caps to small caps, alternates, old-style figures, tabular linings, old-style tabular linings, language localizations, ligatures, superscripts, subscripts, numbers, denominators, fractions, and historical forms.
This font will greatly enhance your project and make it look better. Free Fonts Vault provides many rounded fonts in addition to this one. You guys can also try those.
Usage
A general trend in typography has been to use fonts that are more organic, personal, and natural. Round fonts are often used because they are more distinctive than straight edges, which can easily blend into each other. Using them also gives the text a softer feel.
You can use Dexa round font on logos or posters that advertise friendly products. It is also commonly used for children's books, toys, and menus in family-friendly restaurants. While round fonts may appear innocent at first glance, they can be challenging to read if the font size is too small. This can be especially challenging for people with impaired vision or blindness who may not see the letters well enough to read them.
Font information
| | |
| --- | --- |
| Name | Dexa Round. |
| Style | round, sans-serif |
| Designer | Artegra. |
| File Format | OTF and TTF. |
| Font Licence | Free for personal use. |
| Type | Freeware Version. |
Font View
You can preview the typeface's characters before downloading it if you want to get an accurate sense of how it will appear on your creative projects.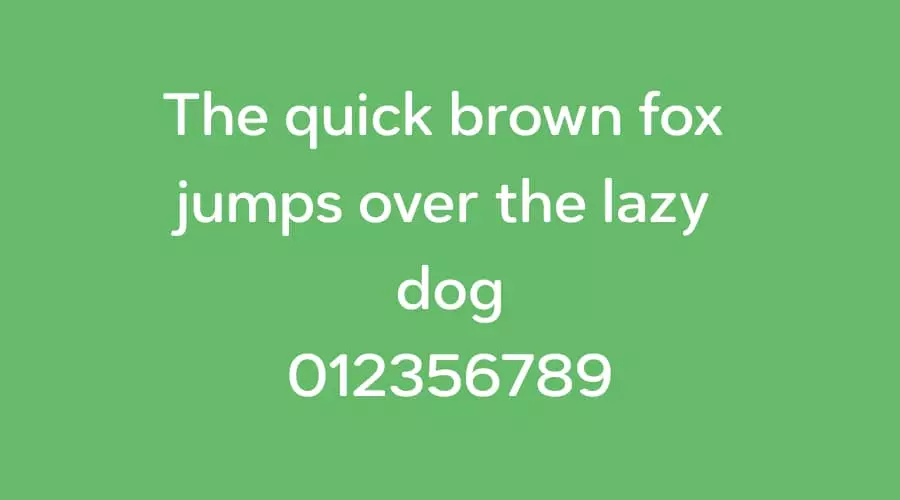 Similar Fonts
The following are some excellent free alternatives to the Dexa Round Font.
Sonorous Font.
Lucy Rounded.
Aoki Typeface.
Varela Round.
Font Pairing
Below are some Dexa Round font combinations that you can use to create high-quality designs.
New Grotesk Round.
Rooney Sans.
Harriet.
Download
This font is available below as a free download for your operating system and can be used in your personal projects for free.
Supported Languages
Afrikaans, Belarusian, Bulgarian, Catalan, Czech, Danish, Dutch, English, Esperanto, Estonian, Finnish, French, Gaelic (Irish), Galician, Hungarian, Icelandic, Italian, Kurdish (lat), Latvian, Lithuanian, Mongolian (lat), Norwegian, Polish, Portuguese, Romanian, Russian, Serbian, Slovene, Spain, Swedish, Turkish, Ukrainian, Uzbek (lat).
License Information
Only personal use is allowed for the Dexa Round font. If you would like to use this font commercially, you can buy it using the link below.
FAQs
What type of font is this?
Ans: Dexa Round is a round-cornered sans-serif font designed by Artegra.
Who created the font?
Ans: Artegra created the Dexa Pro font family
How can I download it for use on my computer or Mac?
Ans: You can download the Dexa Round font from our website if you wish. The font works well with PC and Mac systems.
Is there a Google Font that looks like this?
Ans: Varela Round font is similar to the Dexa Rounded Font in Google fonts.
What is the most effective way to use it?
Ans: Logos and headings can be created with this font. It can also be used for web pages if you wish.
Can I use this on an online platform?
Ans: This font is compatible with all online platforms.
Can I use this font for free?
Ans: There is no charge for the personal use of the Dexa Round font.
Is this font compatible with the web?
Ans: Yes, this will work on the web but you need to buy the Dexa Round web font from the original license holder.
Are there any other free fonts like this?
Ans: The best free alternative to the font could be "Moon Font".