Dripping fonts have been popularized by pop culture and are often used to create a spooky or eerie atmosphere. However, font drips are nothing like the dripping of exciting trends among young people. Font drips are a type of typography used to create a ghostly or ethereal appearance.
Do you remember the last time you saw a dripping font on a poster or movie? Like most people, you probably remember it from movies like "The Sixth Sense" or "The Blair Witch Project." But if you're older, you might remember the dripping fonts from advertising in the 1990s. Dripping fonts originally came about as a way to spooky audiences.
21 best dripping fonts
So, today we came up with The 21 best dripping fonts for you. You can get the fonts list below. And you can use them on your projects to add some spiky shock. Let's get started.
Bleeding Freaks font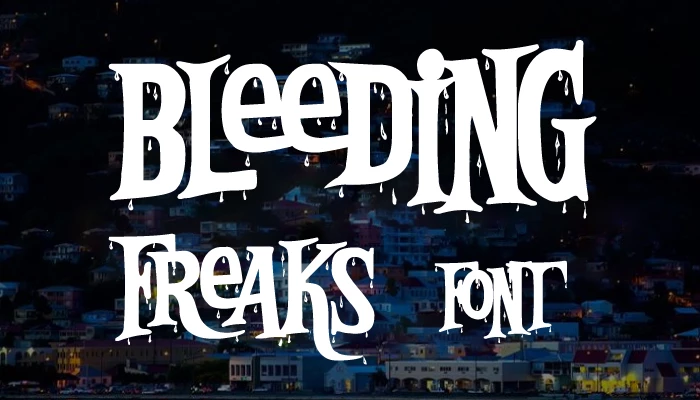 Designed by Norfolk incredible, this Font is called bleeding freaks. The Font is exciting and has an aesthetic design.
Drip liquid font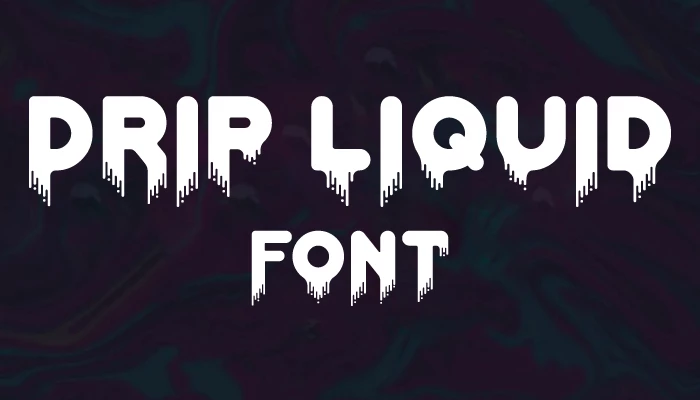 Drip liquid font is one of the classy, contemporary fonts. The Font looks very modern, and it has a very different look than the other fonts in the line.
The Bloody Office font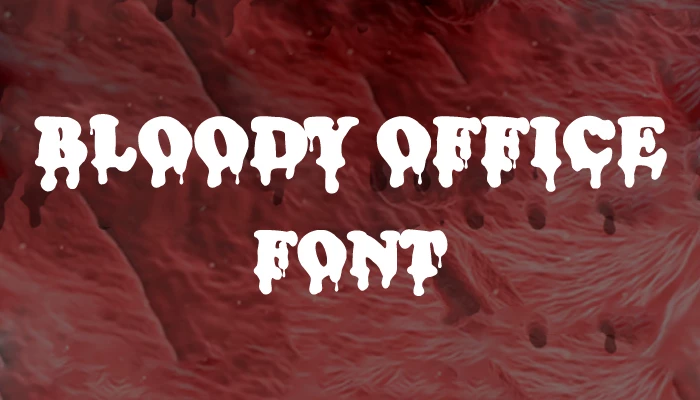 The bloody office font looks gore and heavy. The Font is perfect for any funny and spooky arrangement. You could do your Halloween party with this Font making your t-shirt, banner, posters etc.
Yikes font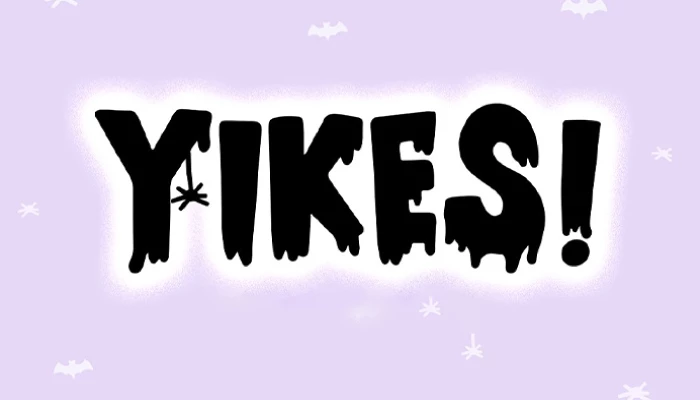 Yikes, the dripping Halloween font is a spooky handwritten font. To enjoy the horror genre, you can use this Font for various designs and animations.
The chopping block font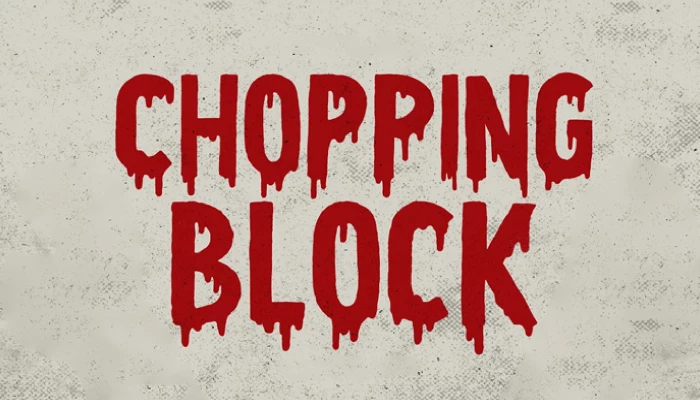 The chopping block is a scary font. Despite the falling drops, the Chopping Block typeface appears frightening and strange. This typeface is melting, so utilize it in your light design before the blood splatters everywhere.
The moist font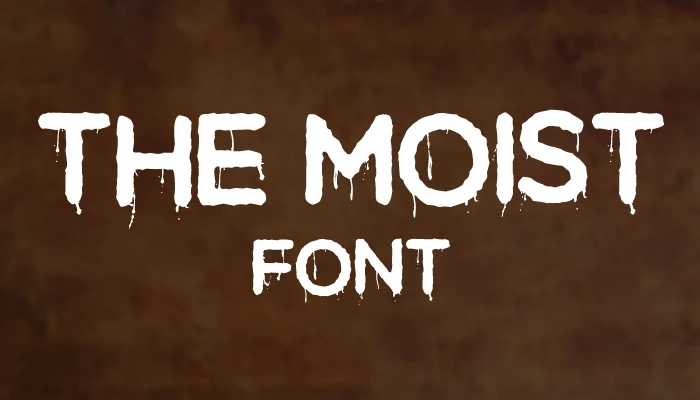 The moist Font has a blood-spit appearance. That makes the Font so eerie. You can use the Font in your party or any design project.
Cheesy Horror font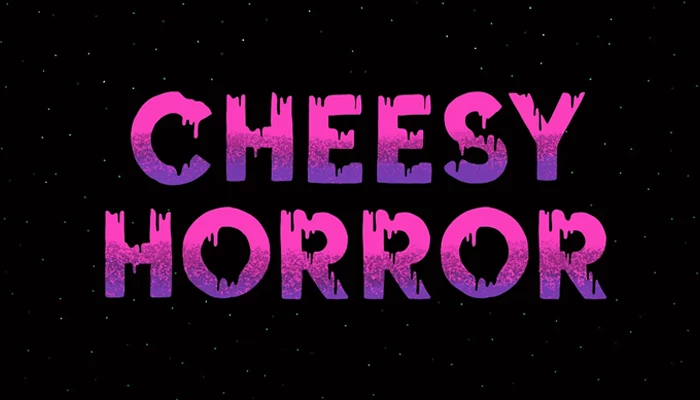 Cheesy Horror font is a Halloween-themed typeface. If you look closely at the letters, you can notice that they are melting, which means you may use them to promote ice cream, ice, being in a cold spot, or animations developed in a complex area.
The letters of this Font are melting inside. For such a reason, this Font is suitable for food-based logos like ice cream etc.
The drippy message font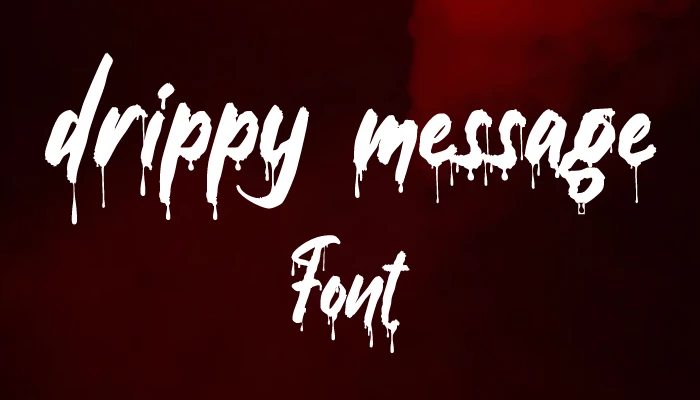 The drippy message is a script display typeface. The Font is a perfect match for any project that needs a real scary touch.
Dripping ink font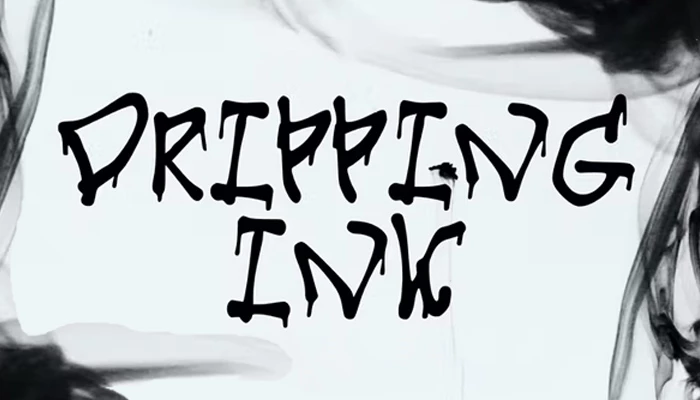 Dripping ink might appear simple at first, but this Font's aura might stunt you after a while. The Font comes in a simple look because it does not come in a bloody vibe, but these font letters' unusual arrangements and alignment are something else.
Death Markers font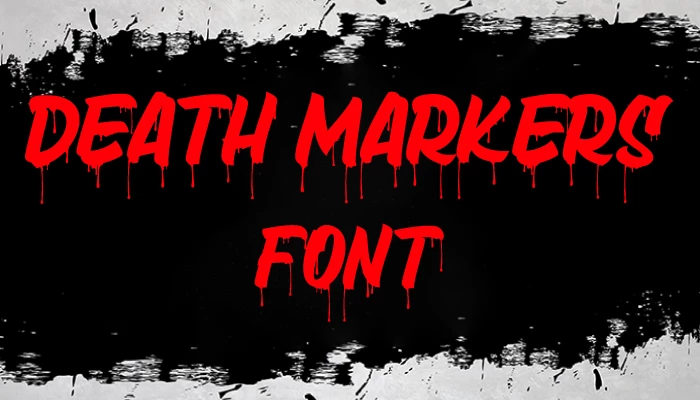 Death Markers is a clean, modern typeface ideal for drip-style design. Its thin and straight lines are perfect for creating elegant designs with a minimalistic feel. This typeface is suitable for any project.
Onedrips Graffiti Script Fonts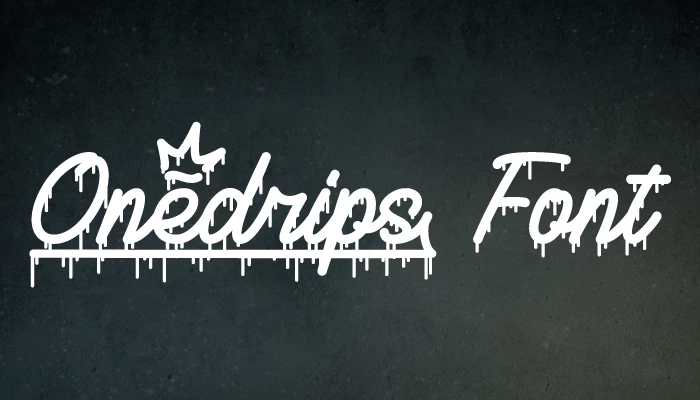 This is a very special combination of script style and ink drop style. These images can also be used in merchandise designs, album covers, book covers, posters, stickers, social media posts, landing pages, and more.
Bloodlust font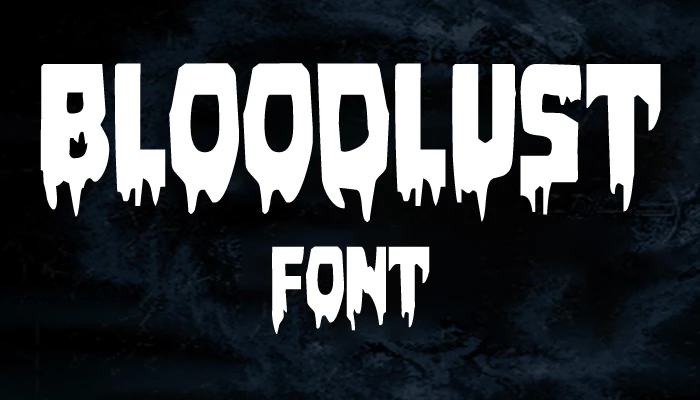 Bloodlust font looks as if it were dipped in blood and just came out of it. The masterful craft of this Font makes it stand out amidst the crowd of dripping fonts. Adding this Font to your design would make it horrific.
Sholp font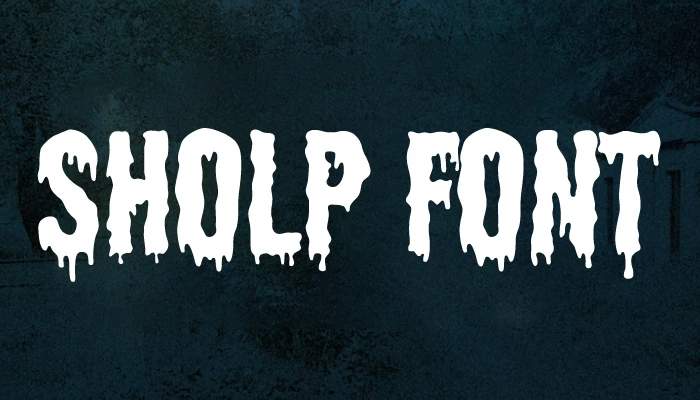 Sholp font! Even though it looks scary, this Font could be cute. You can use this Font on the ice cream parlour board and menu card. The Font will reflect the melting nature of ice cream. However, this Font could also stand out for rock music or any band logo.
Bloodthirsty font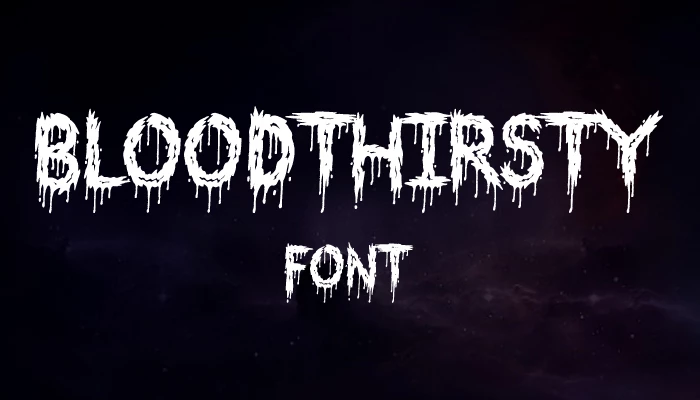 If you're looking for a font that will remind you of the Halloween season, look no further than Bloodthirsty. The Font has 236 characters and is designed to resemble the syringe and blood droplets commonly associated with the holiday.
The Exquisite Corpse font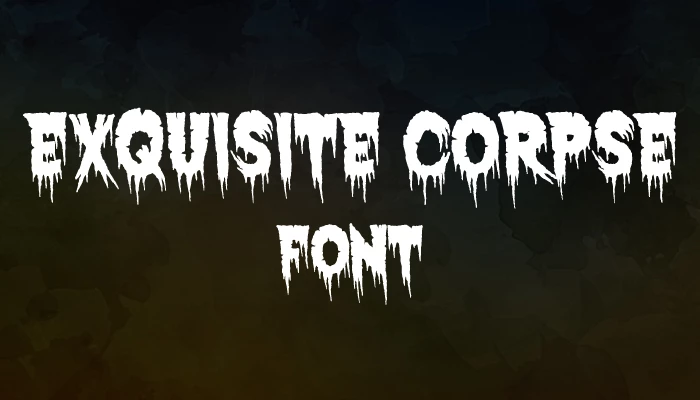 The Exquisite Corpse font is designed to look as gruesome as it sounds. The Font is based on medieval handwriting and includes ligatures commonly used in murder scenes. Although the Font is grotesque, it's very readable.
Double Feature font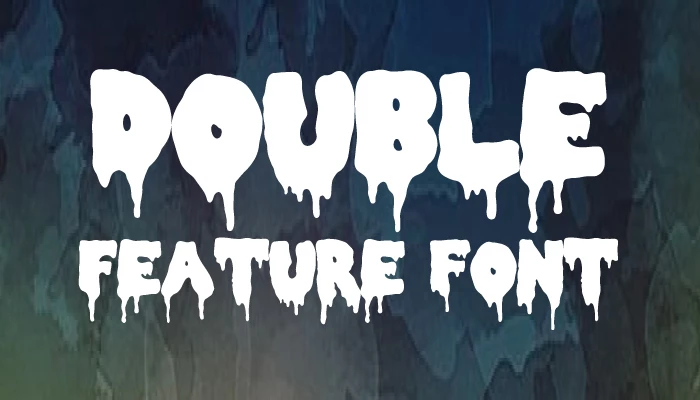 Double Feature font has all the uppercase, lowercase, and symbols, enabling you to create designs out of the scary Font. After the update on February 11, 2011, version 2.00 came out. This version of this Font offers a wide variety within the Font.
Dead Slime font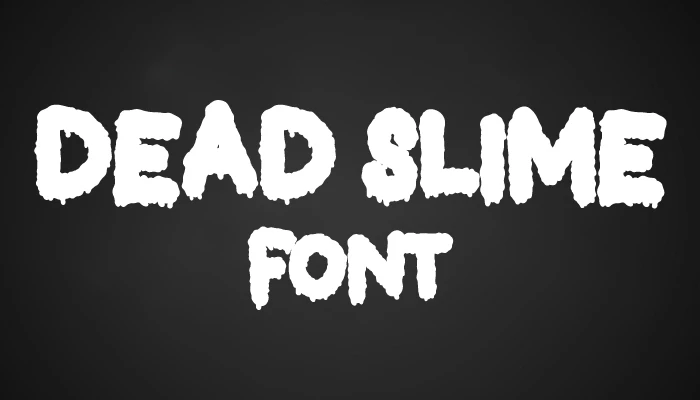 Dead Slime typeface is an exciting Halloween-themed display font family. It is a cartoonish and grotesque font which can be used on the party banner of your themed party to evoke a sense of fun and horror altogether.
You Murderer BB Font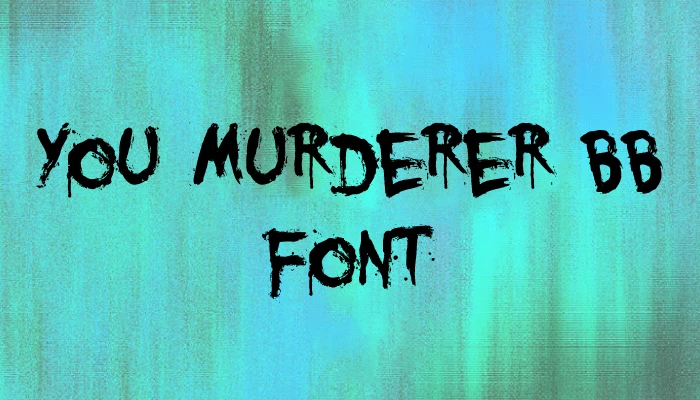 You Murderer BB Font has a compassionate name. Not only that, it does look so. The Font has its looks in a very realistic way. As if someone has drawn it through fingertips on the wall or mirror as we see in the movie. Using this Font would add some absolute horror to your project for sure.
Serrem font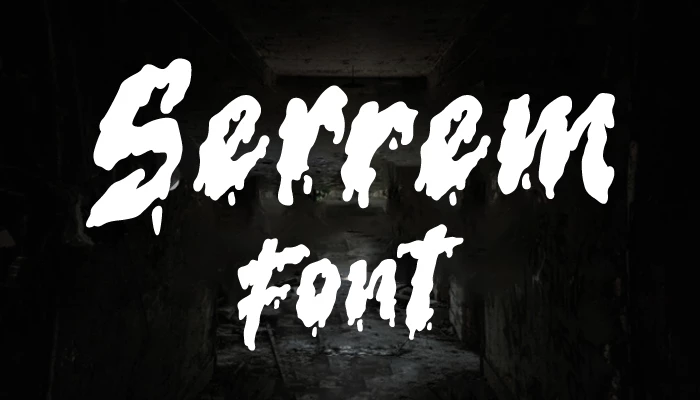 Serrem is a horror-themed display font. It has two styles, outline and solid, suitable for Halloween or horror-themed projects. The Font has a terrible form of blood droplets that make your designs look even more horrific.
CF Night of Terror font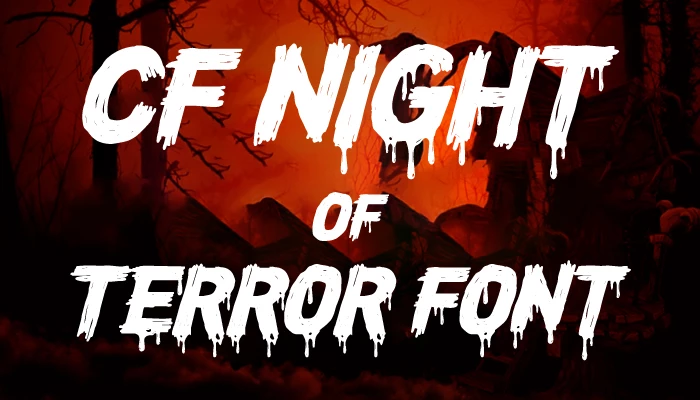 CF Night of Terror font combines vintage and drip-style to help you to get into a mysterious design efficiently. This horror font is perfect for creating horrifying headlines, logos, or anything that needs an eerie feeling.
Mecca Vertilla font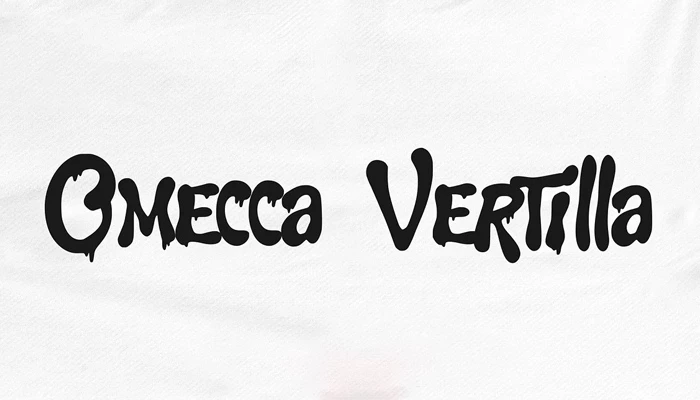 Mecca Vertilla font is a new playful display ink typeface. It's the only Font in the line that isn't scary. This will be ideal for modern branding styles such as for social media. It has a slight melting effect, like dripping ink.
Conclusion
From our compiled list of the best 21 dripping fonts, we hope that will add an extra layer of style to your documents.
Whether you are creating a branding project or need an extra touch of personality, these fonts are sure to do the trick. So go ahead and add some shock to your next project!
However, In previous post we've listed best bubbly fonts, you can check them as well.
Thank you!