Bubbly fonts are cute and lovely. We've seen bubble fonts on various things like comics. They make the texts look more cheerful and joyous by creating a stimulating effect. That's why they are so popular among people who want to make their readers look more attractive. Bubbly fonts are available in both free and paid versions.
These fonts create an exciting contrast against the more severe layouts and designs that are popular nowadays. However, they are suitable for social media posts, emails, or any other document type.
So, to make your projects enjoyable, we've listed the best 41 free bubbly fonts for your creative projects and fun in this article.
Alloy ink Font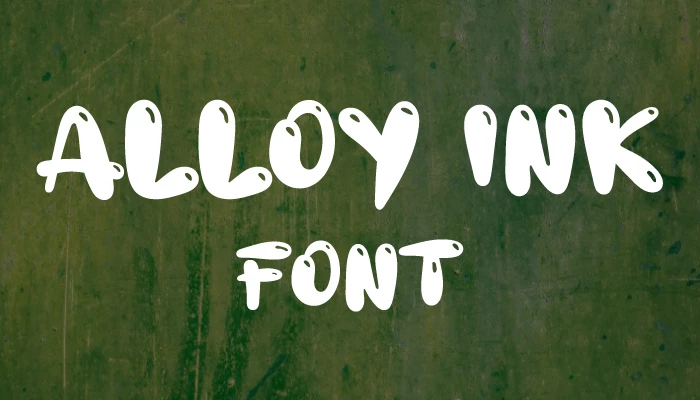 The font has a fancy and fun look. Created by Indonesian designer Wahyu Eka Prasetya. For kids' fun projects, or classroom decoration, alloy ink is the suitable one.
The glossy bubbly look makes it very fluffy and cute. Using this font could enlighten the mood and drift the fun atmosphere.
Bubble Bobble Font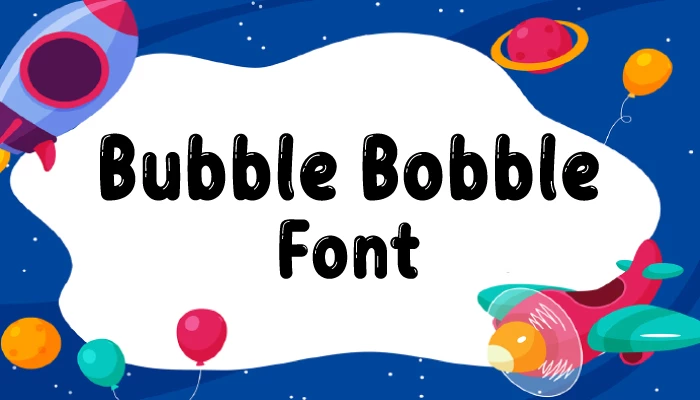 Bubble bobble is a font that is very playful. It has a bubbly look to it, and it would be perfect for any type of design. It is a great option if you are looking for something light and fun, but still professional.
BABEL GAMEE Font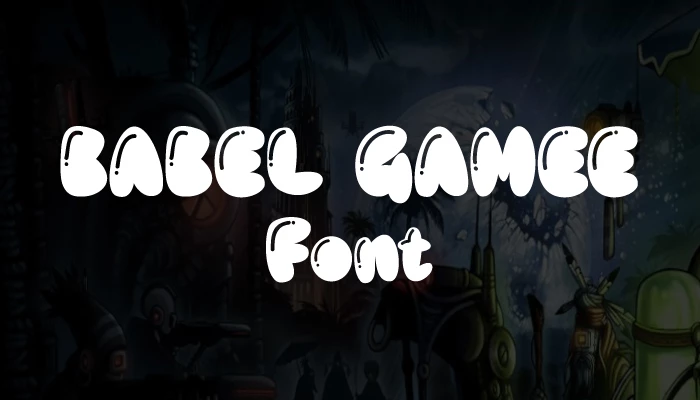 Babel Gamee font is designed by alexatype. The font has a cute layer in it that makes it perfect for kids and young adults. It comes with lowercase, uppercase, numerals, punctuations and symbols. Also, 71 glyphs, 101 characters.
Candyshop Font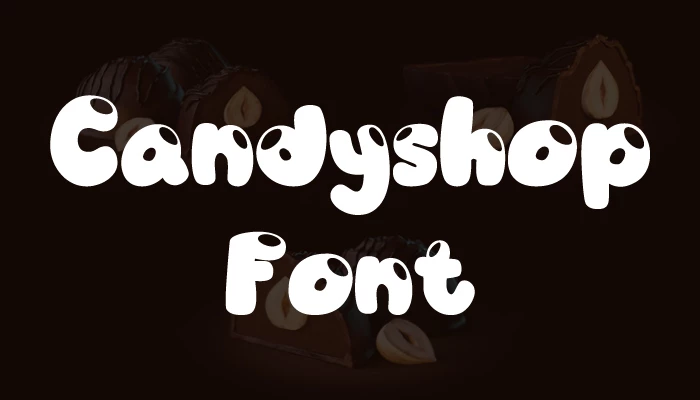 Candyshop font is very playful, fun, and lovely. It features a few different styles, including bold, cartoon and thick. Candyshop is perfect for any design project that needs a little bit of fun!
JellyBelly Font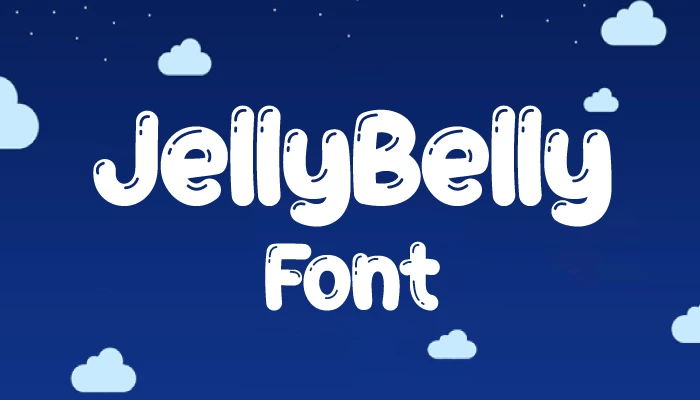 JellyBelly is a catchy, cute font for headlines and a fun design. The font will not disappoint you! With playful letterforms and a variety of bright colors, JellyBelly is perfect for any creative project.
Bubble Shine Font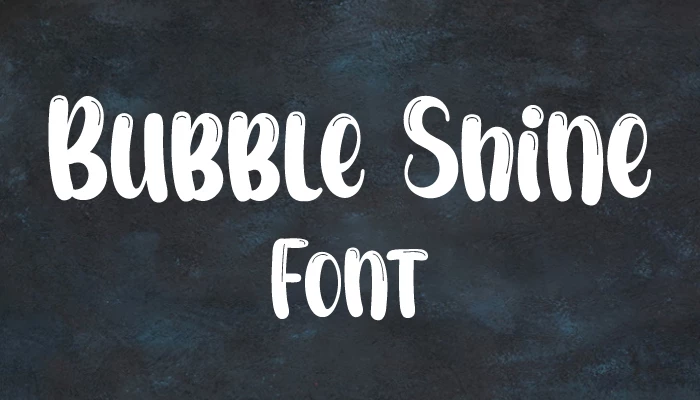 Bubble Shine is an upright display font that is both readable and suitable for any creative project. It has a modern look that can be used in a variety of applications, such as web design, branding, and advertising. The Bubble Shine font has a very shiny and polished look in it.
Bubble Boom Font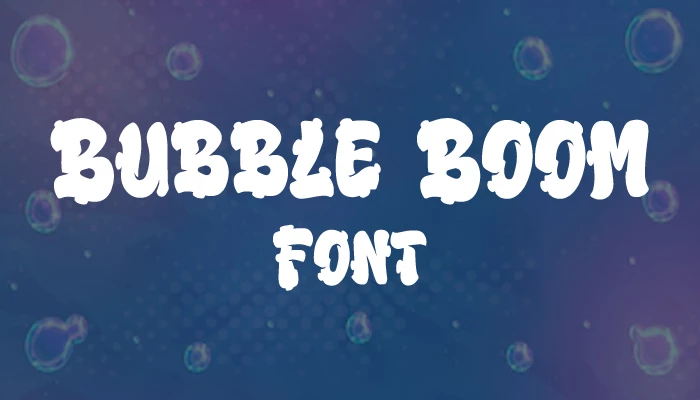 With 94 characters, the bubble boom graffiti font is very suitable for any animated movie and graphic works. The font has a lot of variations that you can use to create amazing designs. It's also very versatile so you can create any type of graphic design you want.
Funzi Font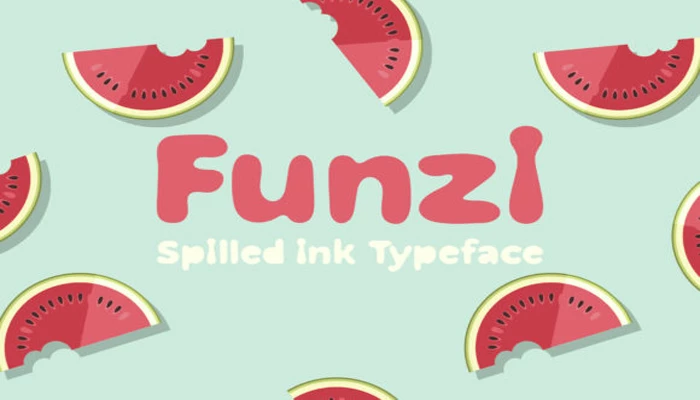 Funzi is a handwritten bold typeface that was inspired by the idea of spilled ink that spreads and fills the shape of letters. The font is cheerful and playful, perfect for creating unique and custom designs. Whether you're looking for a font for your own personal use, or to add some personality to your work, Funzi is sure to be a hit.
Waliroo Font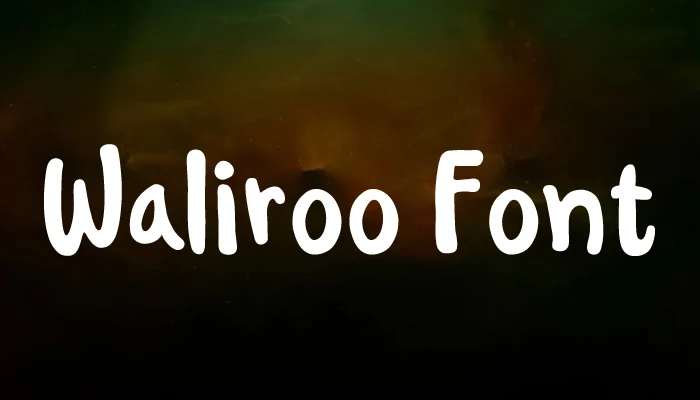 Denise Chandler has created a new modern typeface called Waliroo. The font is designed with a contemporary feel and comes with alternate characters that can be used for a variety of purposes. Waliroo is perfect for logos, branding, and text files. Chandler has done an excellent job with this font and it is sure to become a favorite among graphic designers.
Sweet & Silly Font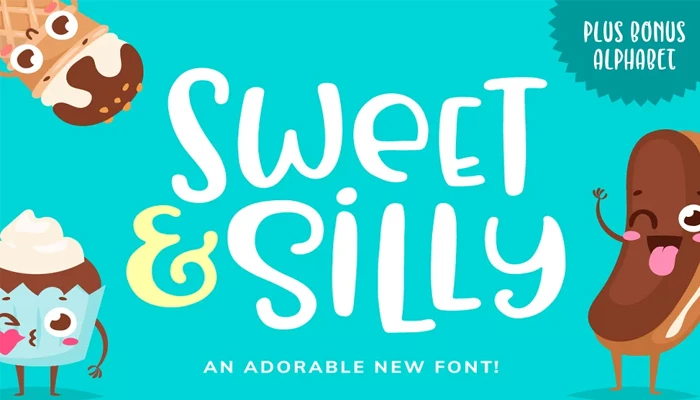 If you're looking for a font that will make you feel happy and uplifted, Sweet & Silly Font is the perfect choice. This font comes in a normal weight, so it's perfect for any project you have on your list. Plus, the playful characters will make you smile every time you use it.
BUBBLE VINTAGE LABEL Font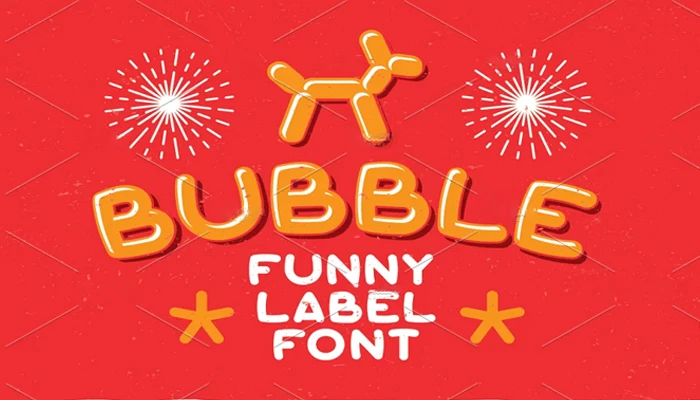 BUBBLE VINTAGE LABEL TYPEFACE is a font designed to give your designs that vintage look. The font comes in both OTF and WOFF font files, so you can use it with any program. You can mix the styles however you like to create your own design.
JI Chunky Caps Font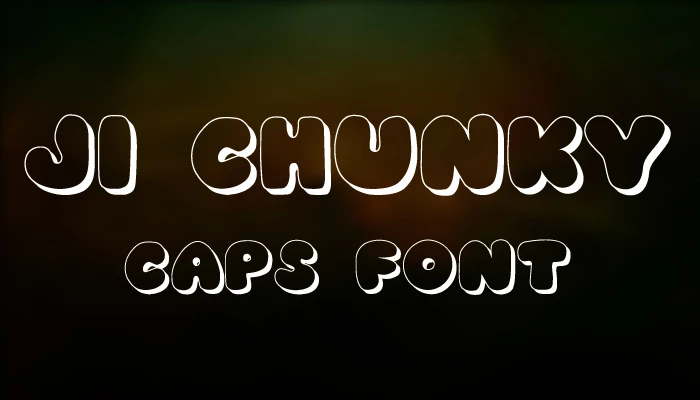 JI Chunky Caps Font is a simple font with 47 glyphs and 37 characters. The adorable font is in plain color and has a bubbly appearance. It's perfect for any design project that needs a little bit of personality.
Starborn Font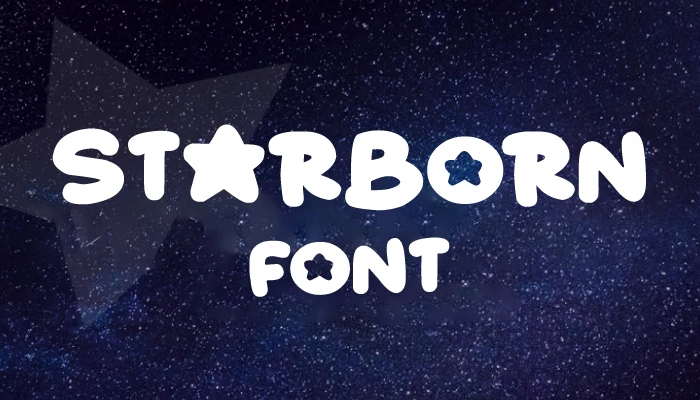 The starborn font features rounded stars instead of character elements in a marker style. This font is perfect for any creative project you may have in mind. It's also available in a variety of other styles, so you can find the perfect one for your project. Whether you're looking for a sweet, sentimental font or something more quirky and fun.
Blow Font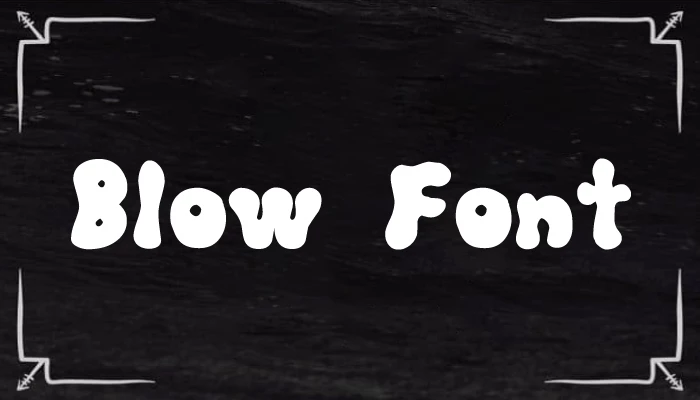 The font was created for a children's magazine called Zvrk. It resembles air-filled rubber balloons and the font was designed by Dvoklik. It is a unique and interesting font perfect for use in children's publications.
Gretoon Highlight Font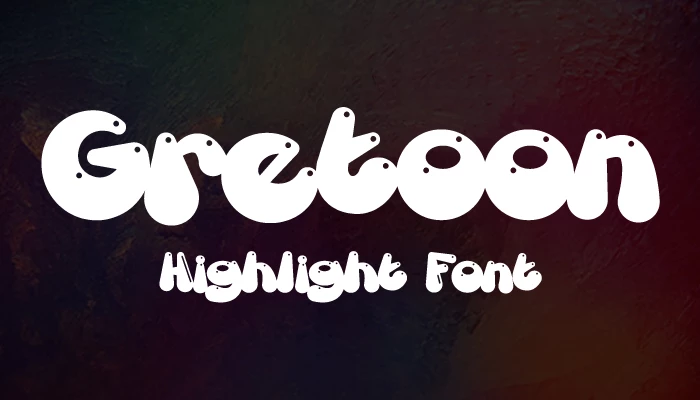 It was designed by Måns Grebäck. The font has quickly become a favorite among graphic designers and web users alike. Gretoon is versatile and easy to use, making it perfect for a variety of applications.
Modak Font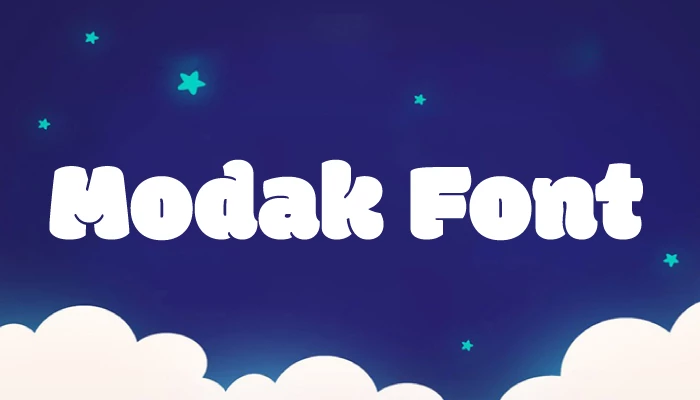 The Modak font features a round, cute design. As opposed to being successive characters, the characters in this font overlap each other instead of being consecutive.This font is perfect for creating quirky and fun designs.
Bulb Font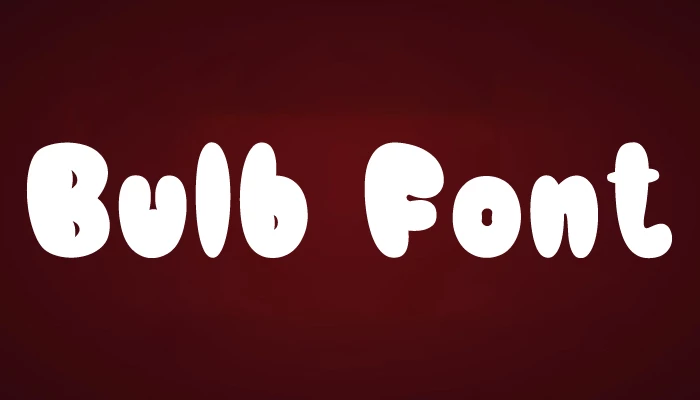 The bulb is an original handwritten layered font that was designed specifically for children and animated books. Due to its chubby look, it is perfect for creating humorous and whimsical designs.
The Bomb Font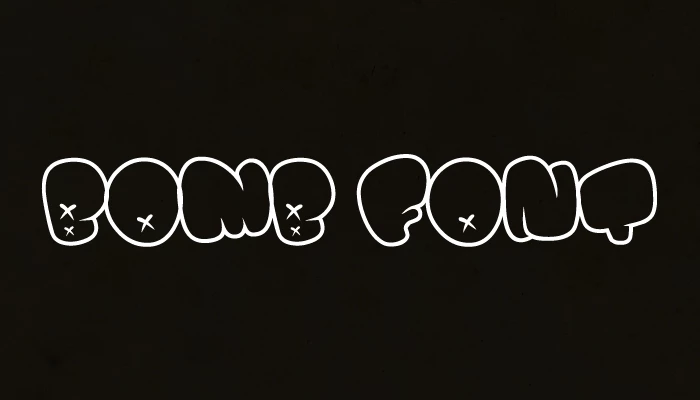 Font designer Billy Argel created the bomb font in Sep 06, 2018, as a playful reaction to the state of the world. The font is available in only one style, and it features some fun glyphs that are intended to be both joyful and eye-catching. Overall, the bomb font is a very joyous font that can be used for all sorts of creative projects.
Kool beans Font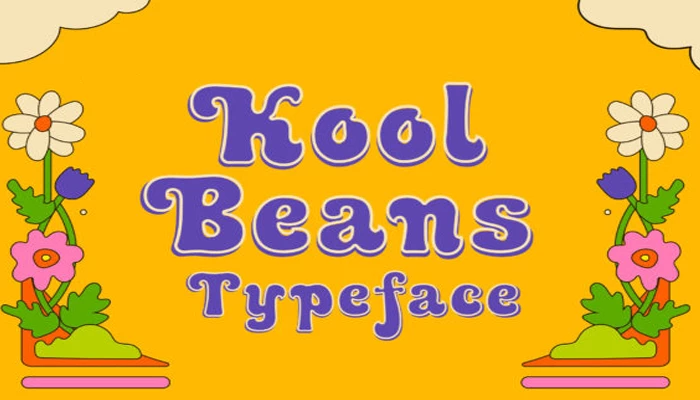 Based on the 1960s and 1970s to celebrate the psychedelic era, the font came to the world. This font is perfect for any project that needs to look like it was made in the past. Kool Beans come in 2 unique styles, solid and outline. You can use both fonts to give your designs a 3D look.
The Candyhouse Font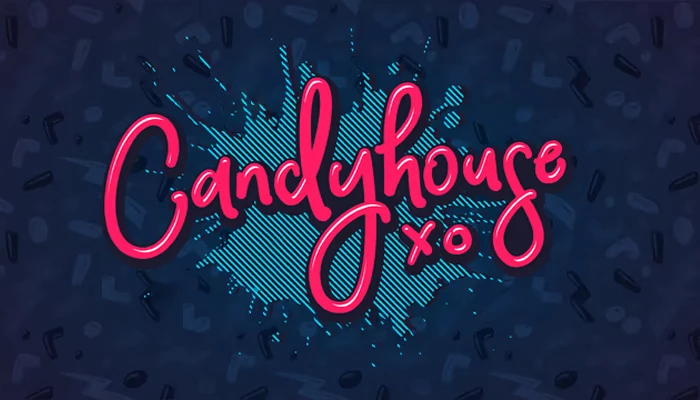 The Candyhouse is a cursive hand-drawn font with a touch of vintage. It has uppercase and lowercase characters, numerals and a large number of different Punctuations to underline the spirit of the font. The Candyhouse typeface can be used for any purposes but it is especially good for kids' design.
Balloon Font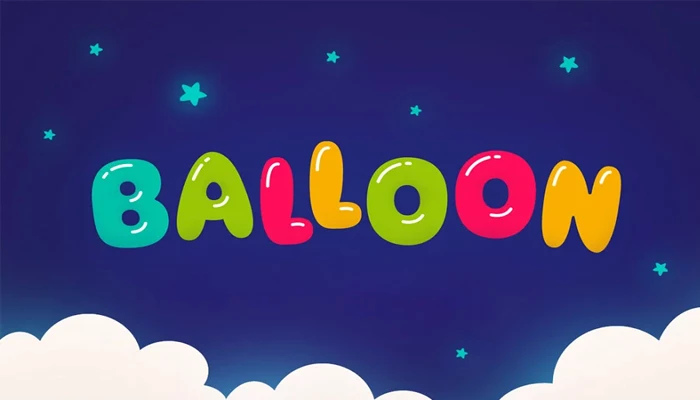 Check out Andrey Sharonov's balloon font! This unique typeface comes in two layers, allowing you to create a variety of looks for your work. It's perfect for kids' projects and is easy to use. So go ahead and add some balloon font magic to your designs!
French Fries Font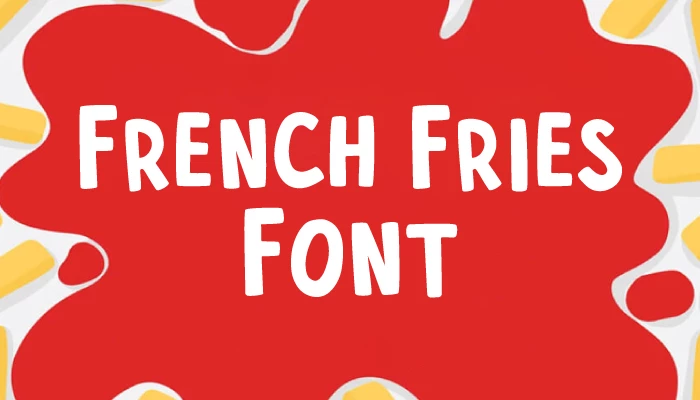 If you love french fries, then you will love this doodle font! It is perfect for kitchen decor, gift cards, food menu etc. Izzy likes to doodle and she has created a font that perfectly captures the essence of french fries. Whether you're cooking up a batch at home or just eating them out, this font is perfect for any french fry fan!
Jackerton Font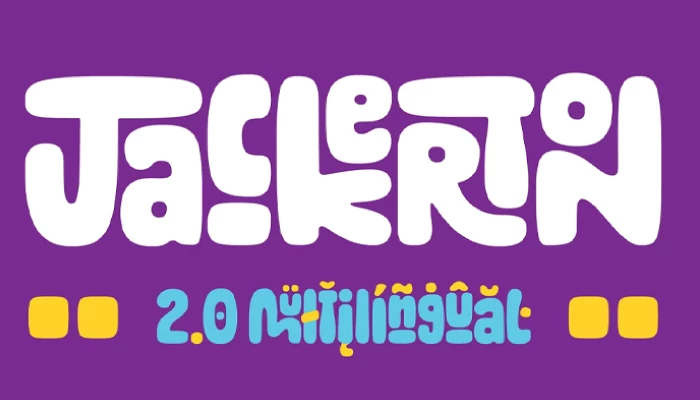 Joshua Durham came up with the idea of this playful, bright font from the inspiration of his dad's doodle. The font has a soft infant look, making it perfect for children's artwork and projects. Joshua says he wanted to create a typeface that was "happy, playful, and vibrant." He describes the font as "up bright," which is perfect for creating cheerful messages or logos.
Bubble Double Duo Font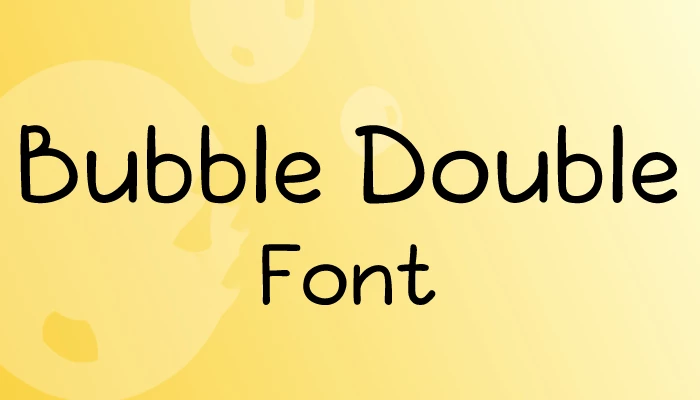 Bubble Double Duo font is a comic and cartoon font that comes with two handcrafted font styles. It is also compatible with other famous design software, such as Adobe Photoshop and Illustrator. This font is perfect for creating funny graphics and logos.
CA Wolkenfluff Family Font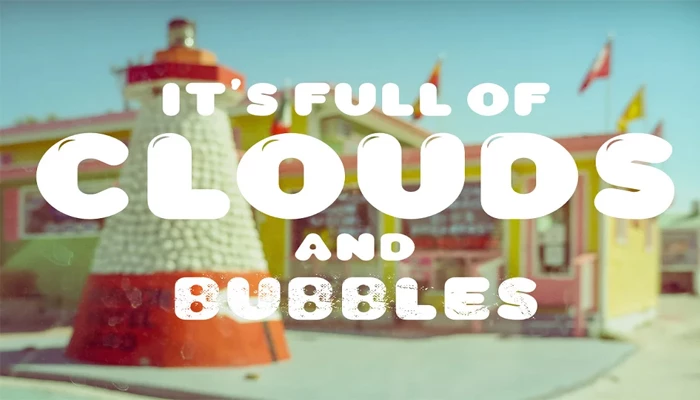 It is a hand-crafted typeface that was inspired by the delicate, soft, and intricate patterns found in clouds and bubbles. The Wolkenfluff family of fonts is designed by Thomas Schostok. The font has plain and highlighted letters.
Chewy Pro Font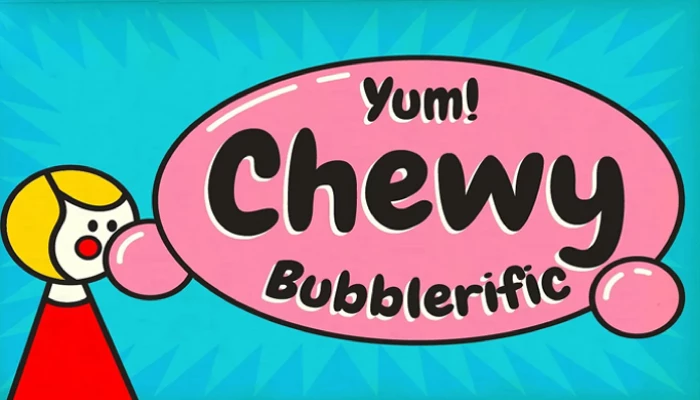 The font Chewy Pro, was designed by Neapolitan Type. The font has alternate text characters and built-in ligatures that make it perfect for any design project. You'll be amazed to see the outcome of using this font.
Lizadah Font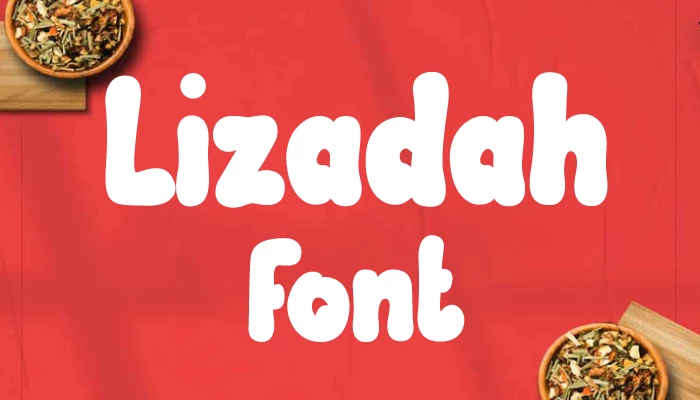 Lizadah is a bubbly and curvy typeface that is versatile in its use. It can be used for branding, invitations, cards, and other printed materials. However, Lizadah is also PUA encoded, which makes it more accessible and user-friendly.
Balloo Font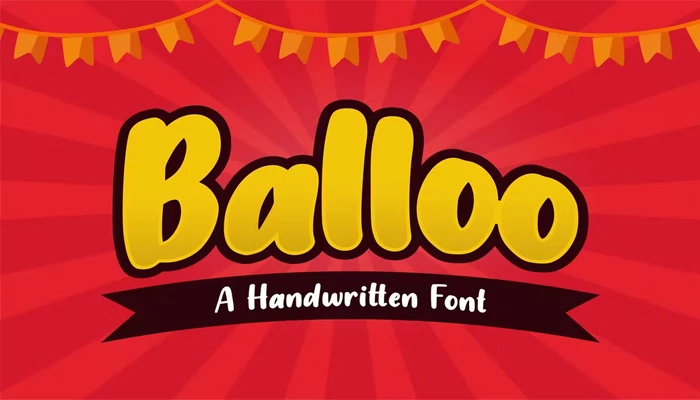 Balloo is a handwritten font that has rounded edges. It is an easily readable typeface that is perfect for kids design and posters. Balloo is available in several weights and styles, so it can be used in any project.
Blum Font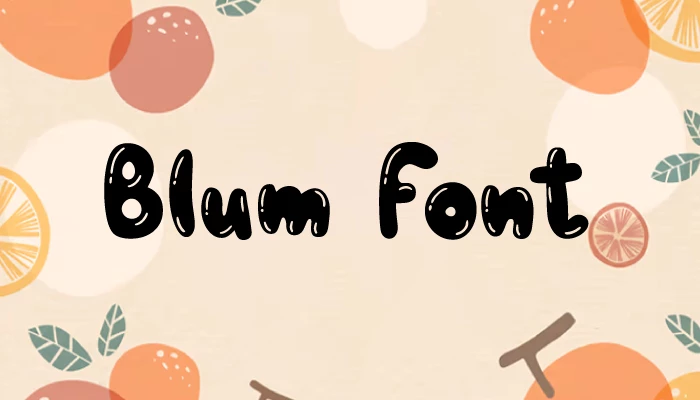 Bubble fonts are all the rage right now, and there's no better example of that than Blum font. Its utterly cute appearance makes it peoples favorite around the globe, and for good reason: its complete lack of style makes it perfect for any design project. Whether you're looking for a font to use in an online logo or just want to add a bit of whimsy to your projects, Blum is definitely worth checking out.
Cute Bubble Font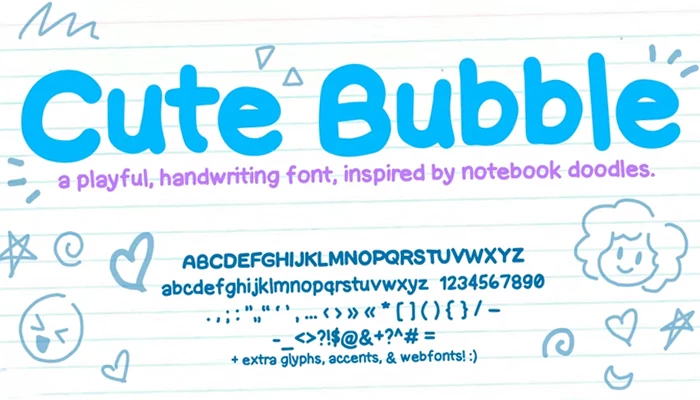 The cute bubble font is directly inspired from the notebook doodles. It looks exactly the same. As if, a random class note on your pad. The doodle look of the font with extra glyphs and characters makes it perfect.
Gingies Bubble Font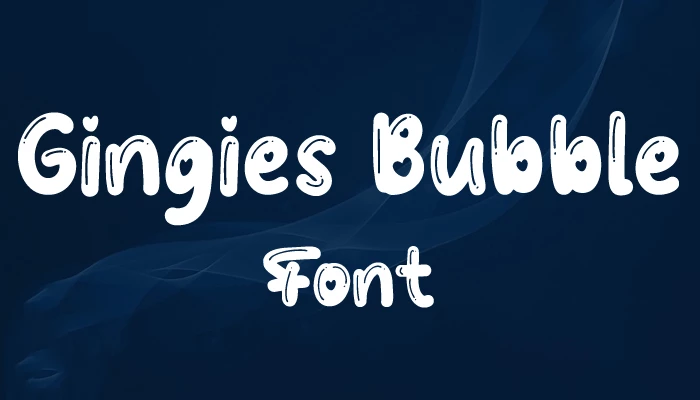 Introducing the newly designed font, Bubbly Love Letters! This font is inspired by a glossy balloon and features cute love signs on the counter of capital letters. Perfect for girly designs, especially since it has a bright and cheerful look. That's why Bubbly Love Letters is the perfect choice.
El Mojo Font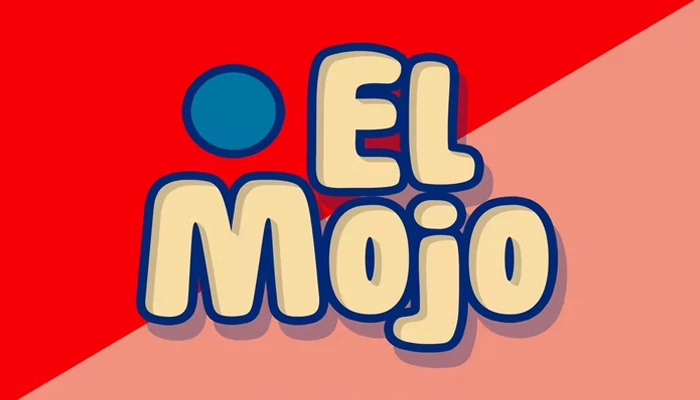 El Mojo is a pop-gen font designed as a formal typeface. It has a vintage look and feel, which makes it perfect for use on documents that need to look professional. El Mojo is the only bubble font that looks this way, making it an valuable addition to any designer's arsenal.
Bubble Mint Font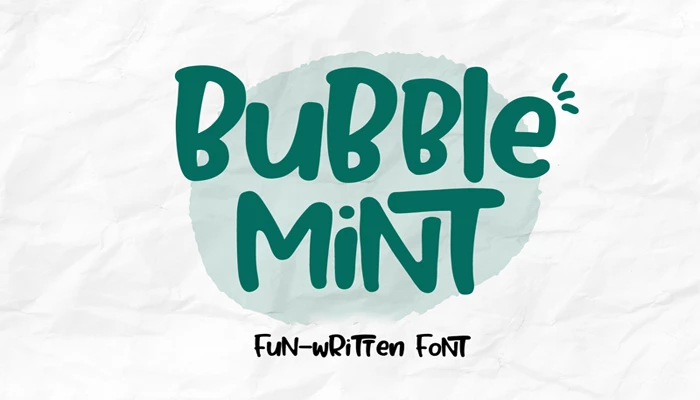 Bubble mint font is a perfect font for any creative idea. It's whimsical and enchanting, and it will turn any creative idea into a true exception. The font has only one style, which is perfect for creating simple but effective designs.
Black Paint Font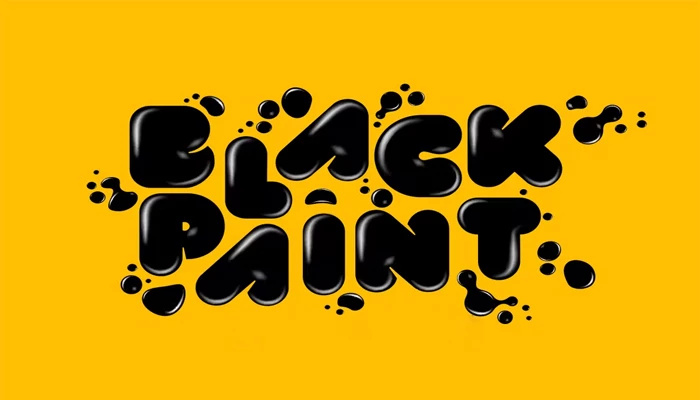 Black Paint Vector font by Sentavio was released on January 11, 2021. This contemporary vector font has a realistic glossy bubble look. And due to the vector feature it offers endless possibilities.
Jalibar Font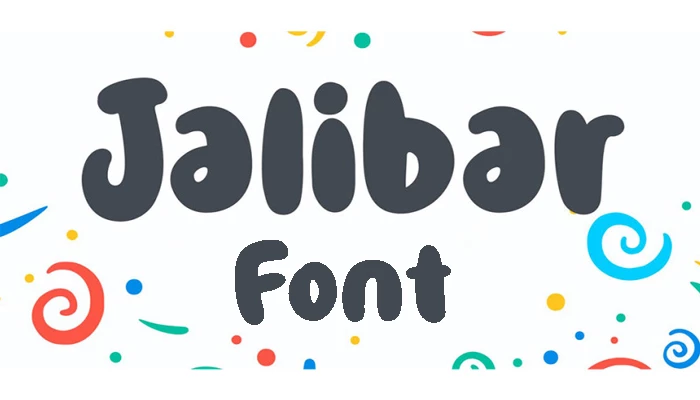 Jalibar font is a handwritten bold font. This font comes in uppercase, lowercase, punctuations, symbols & numerals, ligatures, etc.. It is perfect for creating headers, titles and other text that needs a handwritten look and feel.
Crotin Dong Font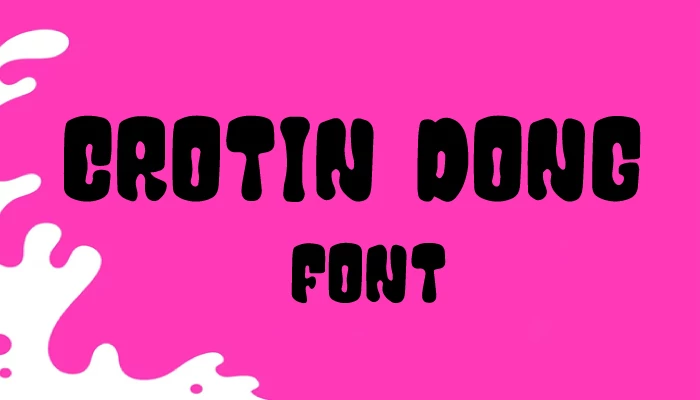 It is a very funny decorative font. It has one sub family: Regular. This font is ideal for creating fun projects and design. The thick and extra tight bold look of the letters make this font more funny.
The Bold Street Font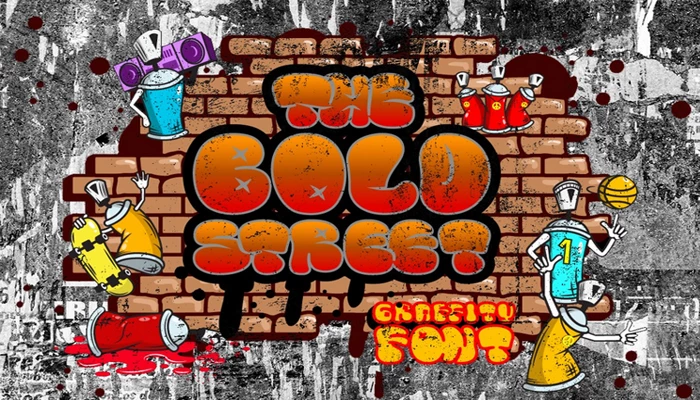 Mainly it is a graffiti font. But the font appears so bubbly and lovely which makes it very adorable and sets it apart from the street graffiti fonts. But the dark shadows and rounded sides of this font gives it a brand value on the market.
Ziclets Font
A fresh font for juicy designs and psychedelic minds, seasoned with yummy opentype features is designed by Erica Jung, Ricardo Marcin, and published by PintassilgoPrints. The font has 465 glyphs which give you the proper possibility to create endless design for your projects.
Tourist Trap Font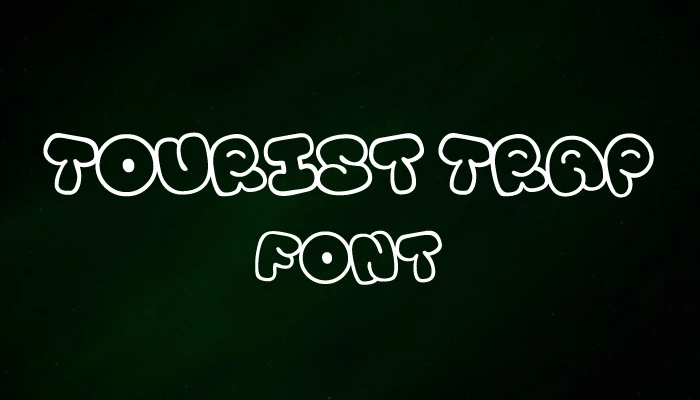 Tourist Trap is the 46th font from Rich Gast. It was originally created on 09/10/00 and designed by GreyWolf WebWorks. The font has 220 characters and 200 glyphs. However, available in one style: regular. The graffiti look and air balloon-like look makes the font so cute and cherishable. It's very fun to use.
Bubble World Font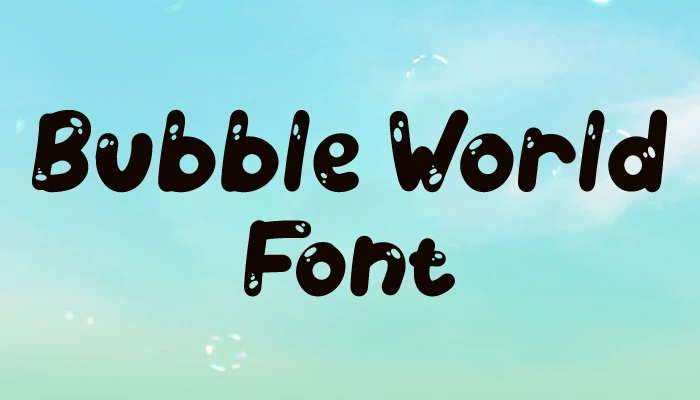 The bubble world font is a playful display font. The font has a very magical appearance. However, with 86 glyphs, and 233 characters, you can do a lot of design and create amazing projects through this font. The font has an underwater bubble look in each letter.
Spit Shine Font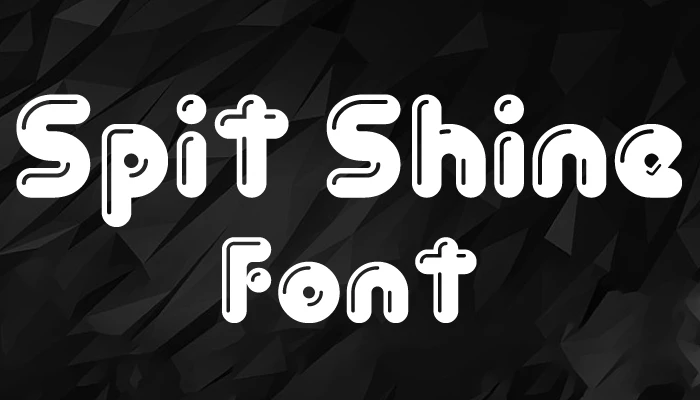 Another amazing font by GreyWolf WebWorks. It is the 23rd from Richard Gast. The font was originally created on 11/24/98. Version 2.0 was completed on 8/01/99. Both versions of this font are embeddable. It is a simple bubble font. The plain look and minimal direct appearance makes it easy to use and readable than other fonts.
Bubble Rainbow Font YH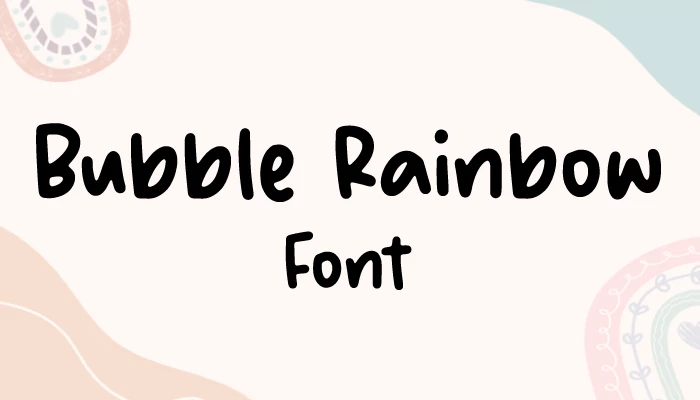 Bubble Rainbow is an expressive, fun monoline hand-brushed font perfect for product packaging, branding projects, and more. With its bright colors and cheerful designs, Bubble Rainbow is a great choice for any social media account or magazine layout.
Twice Bubble Font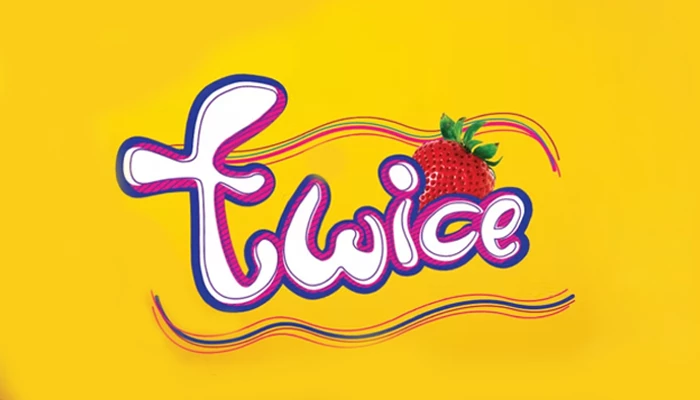 Twice bubble font looks exactly like bubble. This amazing font comes in combinations of handwritten letters. Wild hand and imperfect flow makes the font more amazing.
For all the fonts we're providing it is recommended to read the license information before using it however, every free fonts are in demo/trial/for personal use (not for commercial use) To the full access to your desired font, it is suggested to purchase the font or contact the owner of the font.
Thank you!
FAQs
What is the best black bubble font?
Ans: Black Paint Vector font is the best black bubbly font out there.
Which one is the best bubbly font for free download?
Ans: It's tough to say, but we'd go with Bubble Bobble font.
Is there any bubblyfont generator available online?
Ans: Yes, there are many online bubble font generators available.
What is a best alternative of downloading bubbly fonts?
Ans: You can use bubble letter font generator online to get quick and fast custom design out oyuir preference in no time.