Looking for the most appropriate college font to help you create a sports or university-themed design project? However, choosing a college font can be a tricky task. A few different types of college fonts are commonly used in college and university settings.
Whether you need a bold and powerful font for your school's team name or a more subtle and sophisticated typeface for university branding, we've got you covered. Our collection includes a variety of styles, from hand-drawn to serif, so that you can find the right match for your project.
But don't worry – we're here to help! Check out our selection of free and premium fonts that are suitable for school branding, athletics, and more!
Get The Best College Font
College by Matthew Welch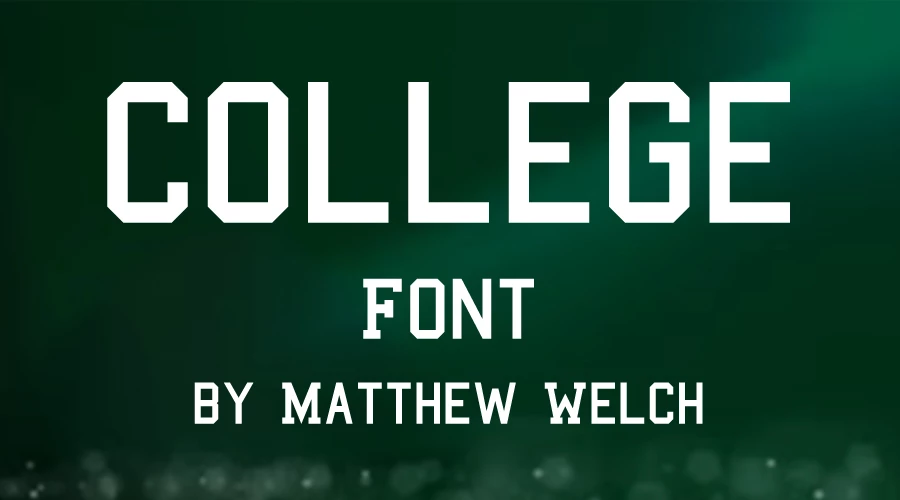 Matthew Welch designed this college font before 2005. It's a fancy old-school free font for both personal and commercial use. You can use it in college jackets and other college-related branding efforts. This is a trendy font. It has four font families regular, bold, semi-bold, and condensed, and all font styles have 80 glyphs. Contact the designer: matt@squaregear.net
Collegiate Heavy Outline Font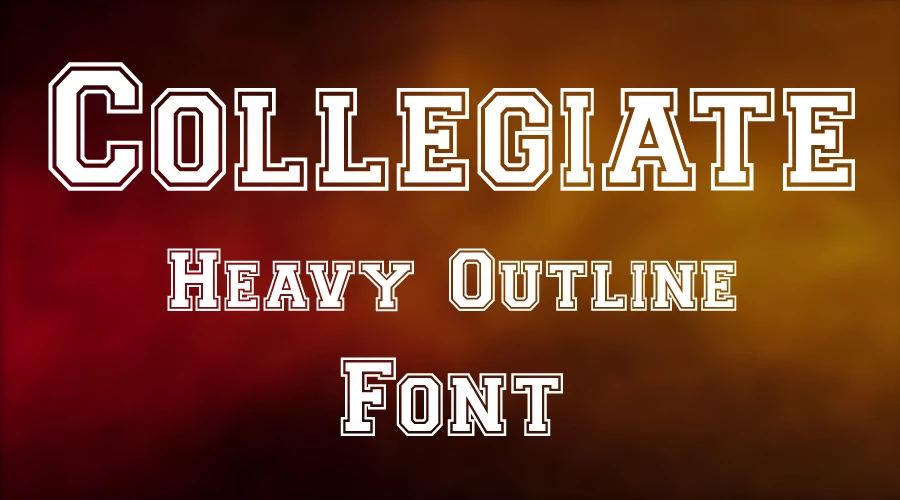 If you need a college clothing font with a thicker border, try the Collegiate Heavy Outline Font designed by Character. This font is based on collegiate solid. The font has 82 characters. It was published in 2006. You can contact the designer at Character55@gmail.com.
Freshman Font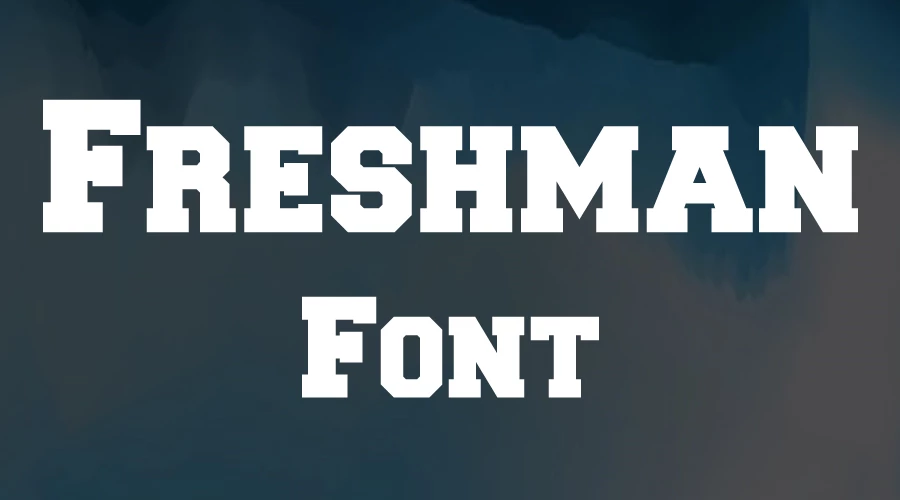 The Freshman font is a fancy, bold font designed by William Boyd and published in 1993. It's an all-capitalized font that is free for personal and commercial use. It supports the TrueType format with 80 glyphs and 83 characters.
College Block 2.0 Font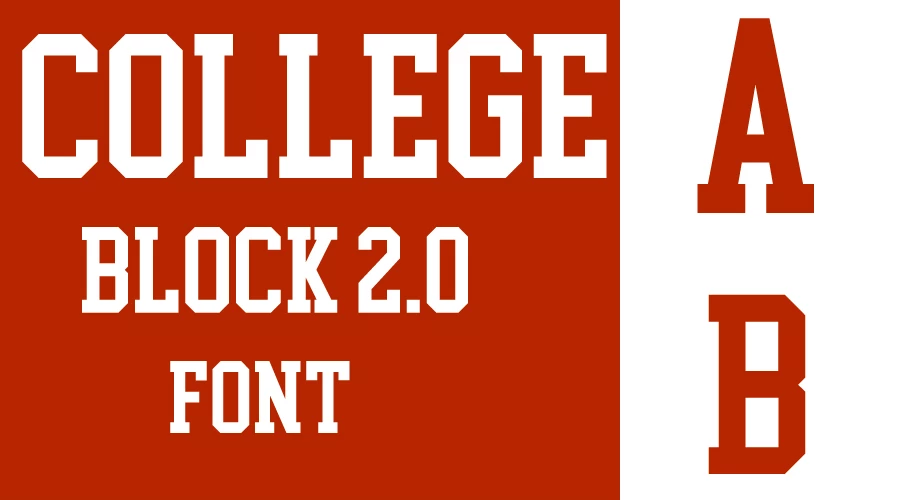 The popular college font, College Block 2.0, is here to stay! The font was designed by Dennis Ludlow and published by Sharkshock in 2017. This blocky display typeface comes with a 3D version and features sharp lines that will make your branding efforts pop off the page-perfect for varsity jackets or university logos. You make the call:). Deigner's contact is dennis@sharkshock.net.
College Block Font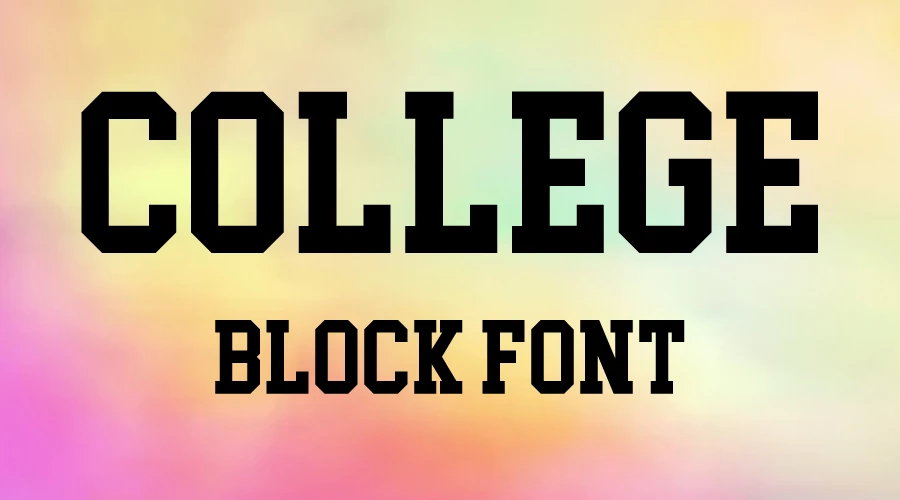 The College Block Font is the original font of the previous College Block 2.0 Font font, designed by the same designer and published in 2016. This font is perfect for any college or university project! It has a traditional block style perfect for making headlines and a more modern look that you can use for body text. In addition, this font comes in just uppercase with bold weights, so you can use it for a particular project.
SF Collegiate Font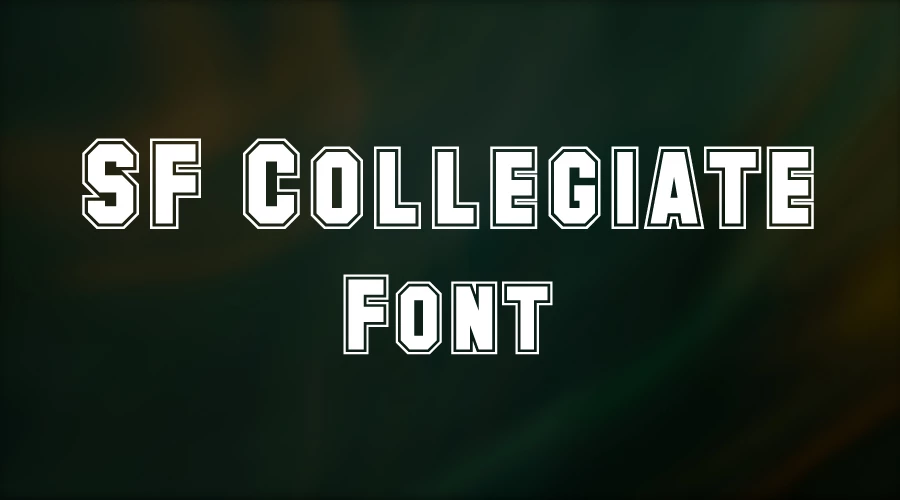 It has six font families with regular, bold, and italic versions. All fonts have uppercase letters, with 90 glyphs and 104 characters. ShyFoundry SF Collegiate Font was designed and published by ShyFoundry. You can use it for anything and everything related to college fonts.
JACKPORT COLLEGE NCV Font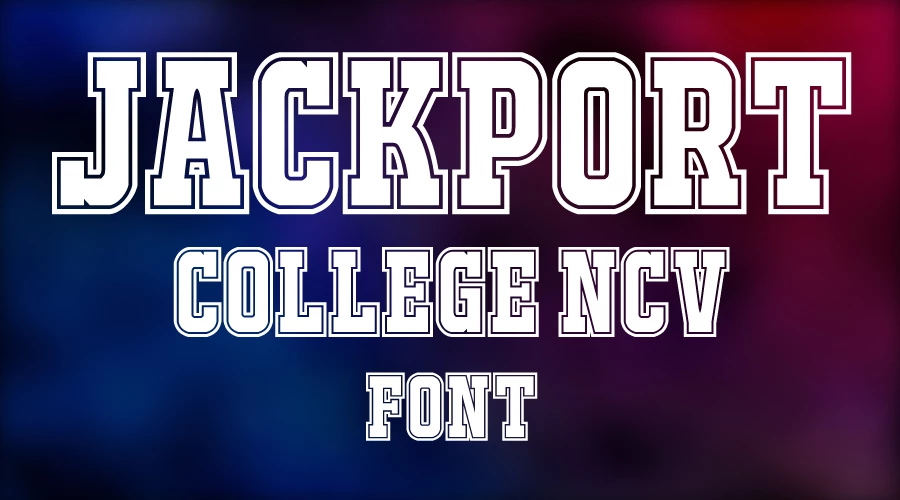 Jackport College NCV is an excellent choice for anyone looking for a college or university font. It has a traditional block style perfect for making headlines and a more modern look that you can use for body text. This font comes in just uppercase with bold weights, so you can use it for any project. It has a font family of three styles, with a Greek version included. If you want to use the font for commercial use, then don't hesitate to get in touch with us here: http://thefontry.com/jackport
VINTAGE COLLEGE DEPT Font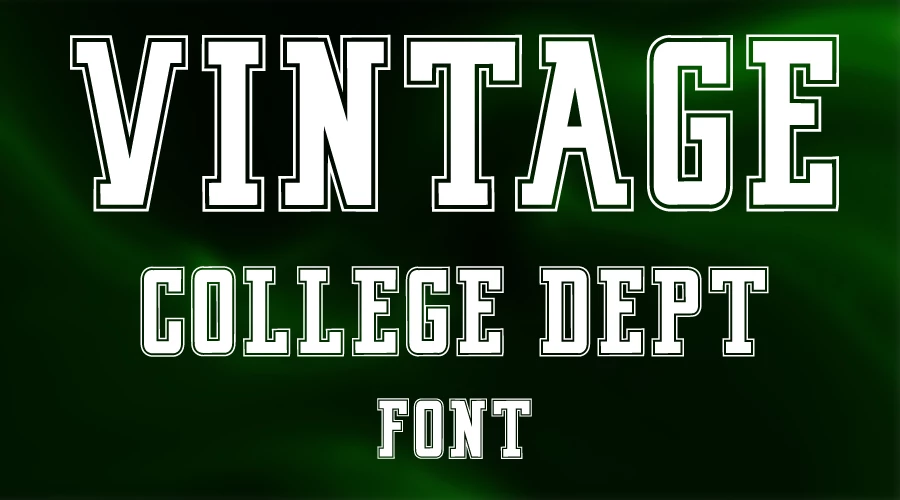 It is a fancy font that Fontsandfashion designed in 2018. This font is distinguished by its outline design. Suitable for publications, school posters, and other stunning design work.
OLD SPORT ATHLETIC Font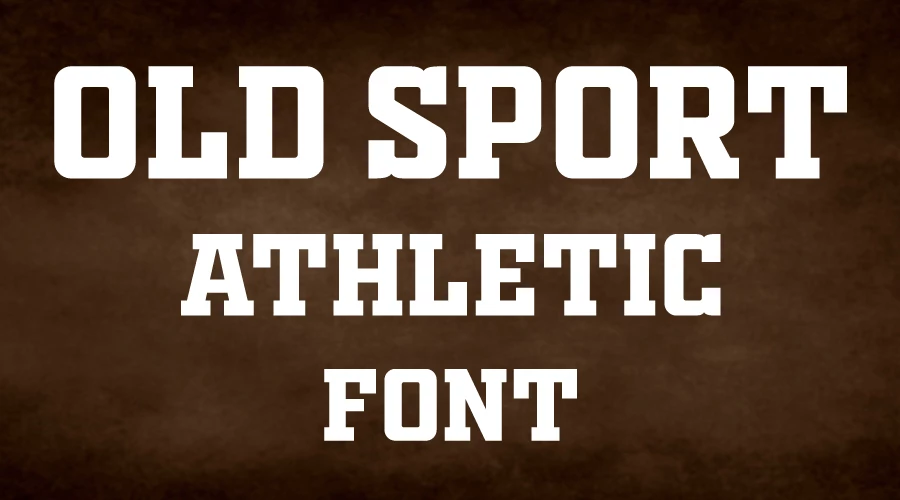 Old Sport Athletic is a fun and playful font by the Fontry. It's great for headlines, logos, and other sports and athletic-themed designs.
We hope this article has helped you start thinking about the perfect college font for your needs. Good luck, and happy hunting!
Don't forget to check out our other great fonts for your next design project!
Thanks!